On Monday, Gad shared a video on Twitter in which Pratt, Abrams and fellow members of Hollywood, such as Bryce Dallas Howard and Penelope Cruz, bombard Daisy Ridley with their questions about the upcoming film in the "Star Wars" franchise. But Ridley, who will reprise her role as Rey in the next installment, keeps mum on the subject.
Gad, who's currently filming "Murder on the Orient Express" with Ridley, has been trying to get answers since January. He's even enlisted help from Dame Judi Dench, but still, Ridley kept quiet.
To Gad's dismay, Ridley hasn't given him the answers he so desperately wants. And while she sometimes appears annoyed, her giggles in the clips lead us to believe she's probably in on the joke.
You can check out a compilation of all the clips below:
We guess Gad and everyone else will just have to wait until Dec. 15, when "The Last Jedi" hits theaters.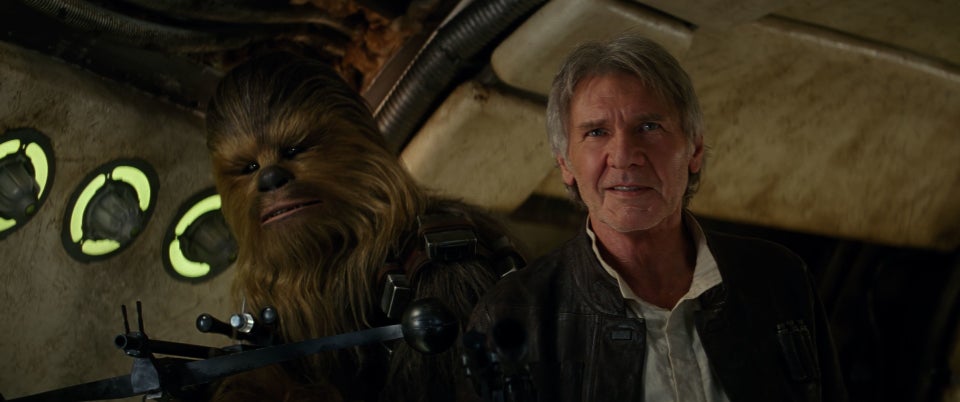 'Star Wars: The Force Awakens'
Popular in the Community