Rarely do you hear of someone stepping out of the spotlight just as their star is rising. But that's exactly what Josh Hartnett did 15 years ago.
He had just experienced a huge amount of success with back-to-back roles in 2001′s "Pearl Harbor" and "Black Hawk Down" when the so-called "it" guy decided to pack his bags and head back home to Minnesota.
"I think it can be an unhealthy environment," Hartnett told HuffPost of Hollywood and his unlikely departure. "To get so consumed with chasing a goal that doesn't necessarily have to define you is a fool's errand and I wanted to have a healthy perspective on it. Not only a healthy perspective on the fame itself, but the pursuit of wealth and the pursuit of surface values."
"It didn't feel like I was totally in control of my own destiny."
Hartnett, now 39, was in his early 20s when he made the decision to take a step back. He had the gusto to turn down iconic on-screen roles like Christopher Nolan's Batman in order to go on a journey of self-discovery ― one that would lead him back into the industry by way of indie film. After starring in a handful of low-budget flicks in the mid-to-late-2000s, Hartnett landed the role of Ethan Chandler in the Showtime series "Penny Dreadful," which put him back on the map in 2014. Almost every headline about him during that time read, "What Happened To Josh Hartnett?" Or, "Josh Hartnett Is Making A Comeback."
When the show ended in 2016, Hartnett got back into exploratory filmmaking, working with a lot of "emerging" directors whose style piqued his interest, including Atsuko Hirayanagi and Alexandra McGuinness. In some way, the excitement surrounding these projects relates back to Hartnett's own journey in the business, a journey in which he carved his own path.

"I started doing what I did as an actor very young. I was 18 when I landed my first role and it was only based on someone else's perception of me," he explained, saying that after his first gig the lure of fame was omnipresent. "At the time, I had no money so I thought, 'Oh, this is pretty great. I can be an actor and make money, this is absurd.' And then I worked for a long time, almost five years straight and didn't really take any breaks and just did movie after movie after movie and that was, for me, an amazing journey. [But I was] sort of being taken along for the ride — it didn't feel like I was totally in control of my own destiny."
Hartnett started off in films like "The Faculty" and "Halloween: H20" in 1998 as Miramax saw a chance to launch their "young, new guy." (In light of the Harvey Weinstein news, HuffPost did reach out to Hartnett for comment on his experience with the production company, but received no response.) Those films led to his roles in big-budget blockbusters, which ultimately made him question his career choice.
"I wanted to find out what I wanted to do with my life and have had a lot more experiences that are outside of the industry that have been fantastic and I've re-found or re-started my love for filmmaking," he told HuffPost. "I'm doing a lot more writing and a lot more short-film and music-video directing that at some point will turn into directing a feature, if I'm lucky. I still love the industry and I'm sort of active in it, but also keep it at arm's length at times too because it can be overwhelming."
His latest project is Scott Waugh's "6 Below: Miracle on the Mountain," which tells the true story of former Olympic hockey player Eric LeMarque who survived eight days on a mountain after being stranded while snowboarding in a massive storm. Although Hartnett has played real-life people on the big screen before, LaMarque's story allowed him to be a solo performer (think "127 Hours" or "I Am Legend"), which excited him.
"The main reason I wanted to take on the role was the challenge of it, to see what I was made of, as far as that was concerned," Hartnett said. "I think it's difficult to hold an audience's attention with only one character and I was looking forward to that challenge from the beginning."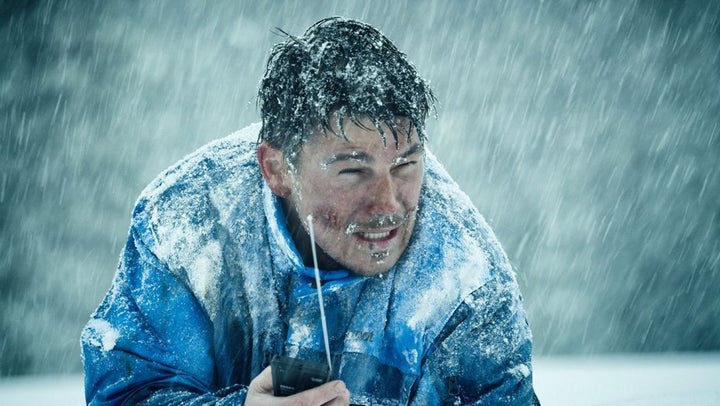 Hartnett used LaMarque's own drive and determination to push along the plot, while also incorporating some of the athletes's personal demons, including his struggle with drugs and his relationship with his family.
"He had been lost and self-destructive, and simultaneously blaming himself and looking for an excuse not to for as long as he could remember," Hartnett said. "This is the story of him waking up essentially and finally finding himself and getting to know himself in a very dramatic way."
Sounds familiar? Hartnett might not have been fighting for his life in the below-freezing temperatures of Minnesota, but by leaving behind the limelight for a while, he did attempt to find and protect himself.
"I couldn't imagine the catharsis that Eric went through on the mountain in this sort of fashion," he said. "For me, it was just that my entire adult life has been a journey of self-discovery in some way, and I think it's like that for most people."
"6 Below," co-starring Mira Sorvino, is in theaters and on demand Oct. 13.
Before You Go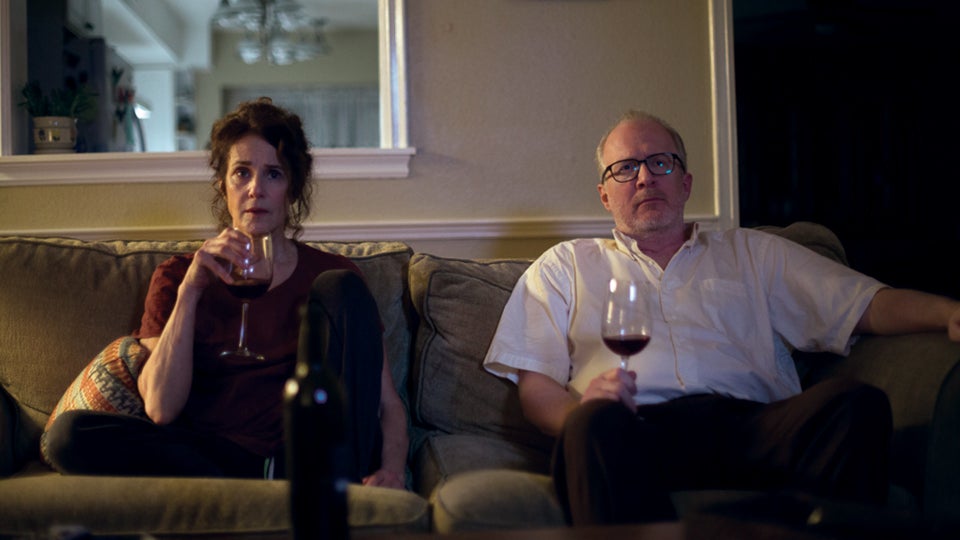 The Best Movies Of 2017 So Far