Republican Josh Hawley knocked off Democratic Sen. Claire McCaskill on Tuesday night, denying her a third term and solidifying the Republican Party's hold on the Show-Me State.
McCaskill, one of the two Democrats holding statewide office in Missouri, emphasized her independence, promising to occasionally work with President Donald Trump and swearing in a recent radio ad that she "wasn't one of those crazy Democrats." But that wasn't enough to top Hawley, the state's 38-year-old attorney general and one of the most touted Republican recruits of the cycle.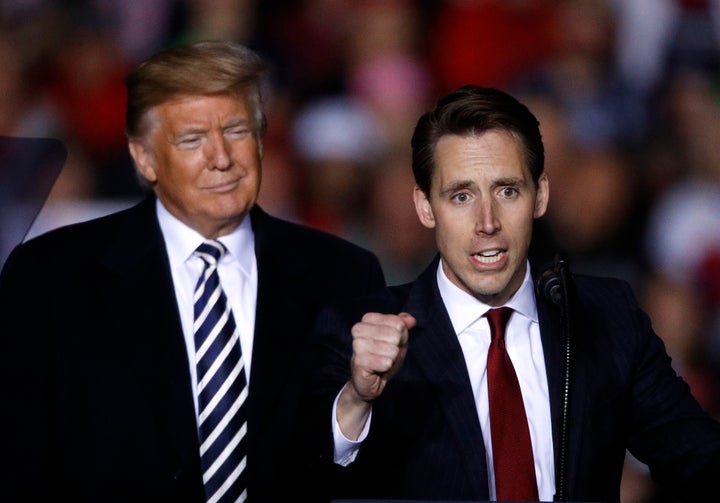 Trump endorsed Hawley early and repeatedly traveled to Missouri to campaign for him. He ended Monday, just before election night, with a massive rally in Cape Girardeau.
While McCaskill outraised Hawley by a massive margin ― $35 million to Hawley's $10 million, per Federal Election Commission reports ― outside Republican groups hammered her with attacks labeling her as corrupt and out of touch. McCaskill countered with a relentless focus on health care, hitting Hawley for supporting a lawsuit that would dash Obamacare's protections for people with pre-existing conditions.
Popular in the Community