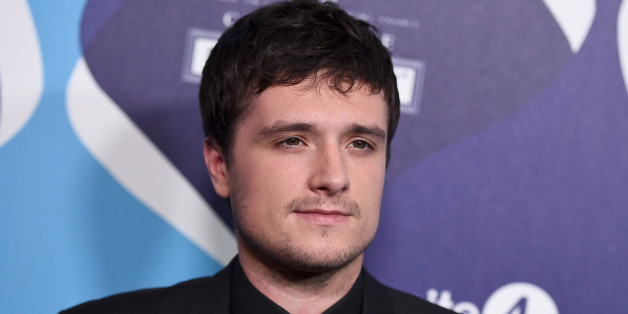 Josh Hutcherson has teamed up with Canon and Ron Howard for Project Imagination: The Trailer, a user-generated experiment that invites consumers of all skill levels to create and submit trailers of their everyday life moments. The winning trailer, selected by Howard, Hutcherson and Canon, will influence a Hollywood film, in which the "Hunger Games" actor will star in and produce.
"We're trying to inspire people to tell their story, whether it's a personal story about themselves or an idea that they have and to bring that to life," Hutcherson told HuffPost Entertainment in an interview on Thursday. "We're going to make a short film, and I'm actually going to act in it, which is crazy, because I have no idea what it's going to be! I signed on for a character without knowing anything about the character," he said, laughing. "But it's exciting and a little scary."
Hutcherson, who plays Peeta Mellark in the beloved "Hunger Games" franchise, chatted with HuffPost Entertainment about his new project, presenting at the Oscars and saying goodbye to the world of Panem.
What would your Project Imagination Trailer be if you created one?
I think it would either be something centered around my dog because he's my rock -- he doesn't talk very much, but you know, we could figure that part out -- or it has to be something on one of the "Hunger Games" press tours because those things are insane and have a billion stories in there. One of those.
What's it been like working with Ron Howard?
I got to sit down with Ron a couple of weeks ago and kind of went over the whole idea and got to know each other and talk about his process and making movies, which is so cool because just to get to talk to Ron Howard about that is a very lucky position to be in. Ron's great and obviously he's worked with Canon now for quite some time and they built up a great relationship and they really know how to do this thing. It's great, it's really cool to be a part of it.
Do you see directing in your future at all?
I would love to direct in my future, absolutely. It's something I always wanted to do and I just never had really thought that I was ready for it quite yet. [But] things like this, working with Ron and Canon and this process, starting from the very beginning of creating a story and developing it, producing it and eventually acting in it really helps me see things behind the camera more and help develop that potential directing thing I want to do.
You're presenting at the Oscars this year! Are you nervous and excited?
I am exactly that, nervous and excited! It's incredible, I can't really believe it. It's kind of a shocking thing, but it's an honor to be there.
Do you have any picks for winners or any favorites?
Yeah, I love "Birdman" and "Whiplash," they're my two favorite movies of the year. This year, the nominees for Best Picture could all totally win -- the movies are just so good! So, I don't know what's going to happen, but yeah, "Birdman" and "Whiplash"? I flipped out.
And you worked with Julianne Moore, who's a Best Actress nominee.
Oh, yeah, she's incredible. I love her and she should definitely win. She's done so many roles over the years that could have won in everything, so I think now is a perfect moment for her.
You're done shooting "Mockingjay - Part 2" correct?
Yes, we're done shooting.
So how does that make you feel? Are you ready for it to come to an end or is it kind of bittersweet?
Definitely bittersweet. I'd say more bitter than sweet at the moment just because I miss it. It was a really great experience and we got to make something really cool and interesting and along the way met great people and had a great time making it, so sad to see it come to an end. But it's also exciting because I'm moving on to other things and this Canon project is something I've been focused on a lot.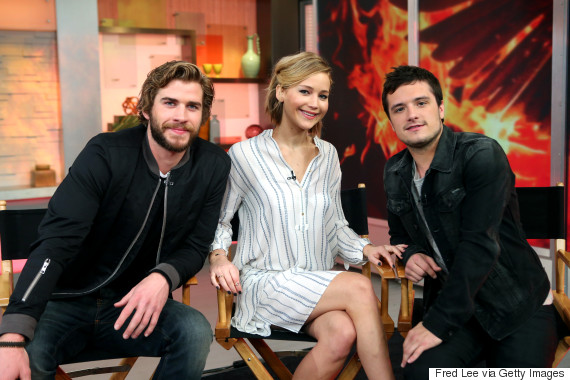 Is there anyone that you're dying to work with?
There's so many! Joaquin Phoenix, Ralph Fiennes ... especially with the movies that came out, there's like a billion actors and actresses I want to work with, on top of incredible directors. New directors too, like Damien Chazelle of "Whiplash" and then, of course, [Alejandro González] Iñárritu ... definitely people I have my eye on. And now to work with Ron Howard, that's like a bucket list item for sure. It's actually funny because growing up, when I first started getting interviewed and people would ask, "Who's been like an inspiration for you? Who has a career you'd like to emulate?" I actually used to always say Ron Howard because he was a young actor, very successful for a long time, and then transitioned to become one of the most prestigious and respected directors. And yeah, I'd like to do something like that. So it's kind of crazy working with the person you look up to.
Submissions for Project Imagination: the Trailer will open on Feb. 25 at imagination.usa.canon.com.
Calling all HuffPost superfans!
Sign up for membership to become a founding member and help shape HuffPost's next chapter
BEFORE YOU GO
PHOTO GALLERY
Celebrity News & Photos