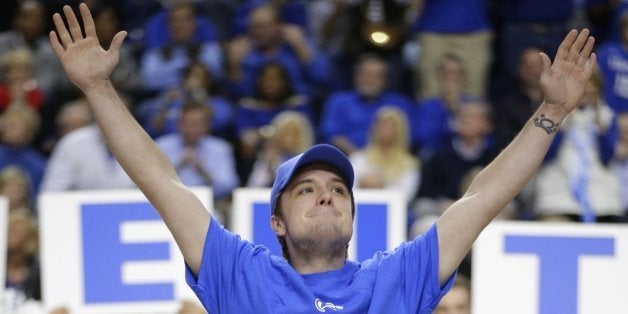 Josh Hutcherson spent his Saturday watching his home state basketball team, the University of Kentucky Wildcats. The "Hunger Games" actor blended into the crowd in the Wildcats signature blue, as the UK team played Louisville.
Hutcherson and his fellow fans cheered the Wildcats on to a 73-66 victory, but a different sort of cheer has had people talking ever since.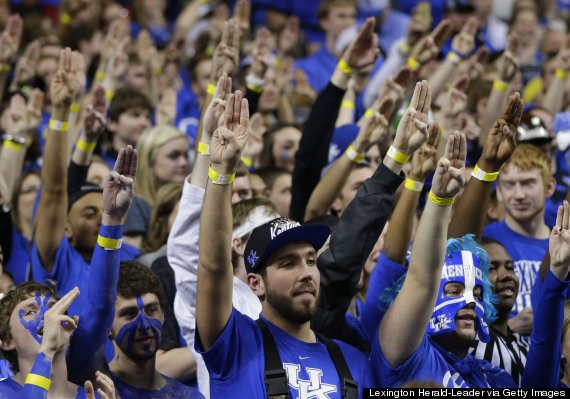 As Kentucky.com originally reported, Hutcherson stepped onto the court at halftime to say hello to his Kentucky fans and was greeted by a familiar Mockingjay salute. The crowd stood with the three middle fingers on their right hands held high above their heads, as Katniss, Peeta, and their followers do in the popular book and movie series.
This isn't the first time that Hutcherson has demonstrated his affinity for the sport. In November, the star showed off his basketball spinning skills on "Late Night with Jimmy Fallon." He successfully impressed the show host as he balanced a spinning ball on his finger. Perhaps that can be his talent of choice for the next "Hunger Games"?
Before You Go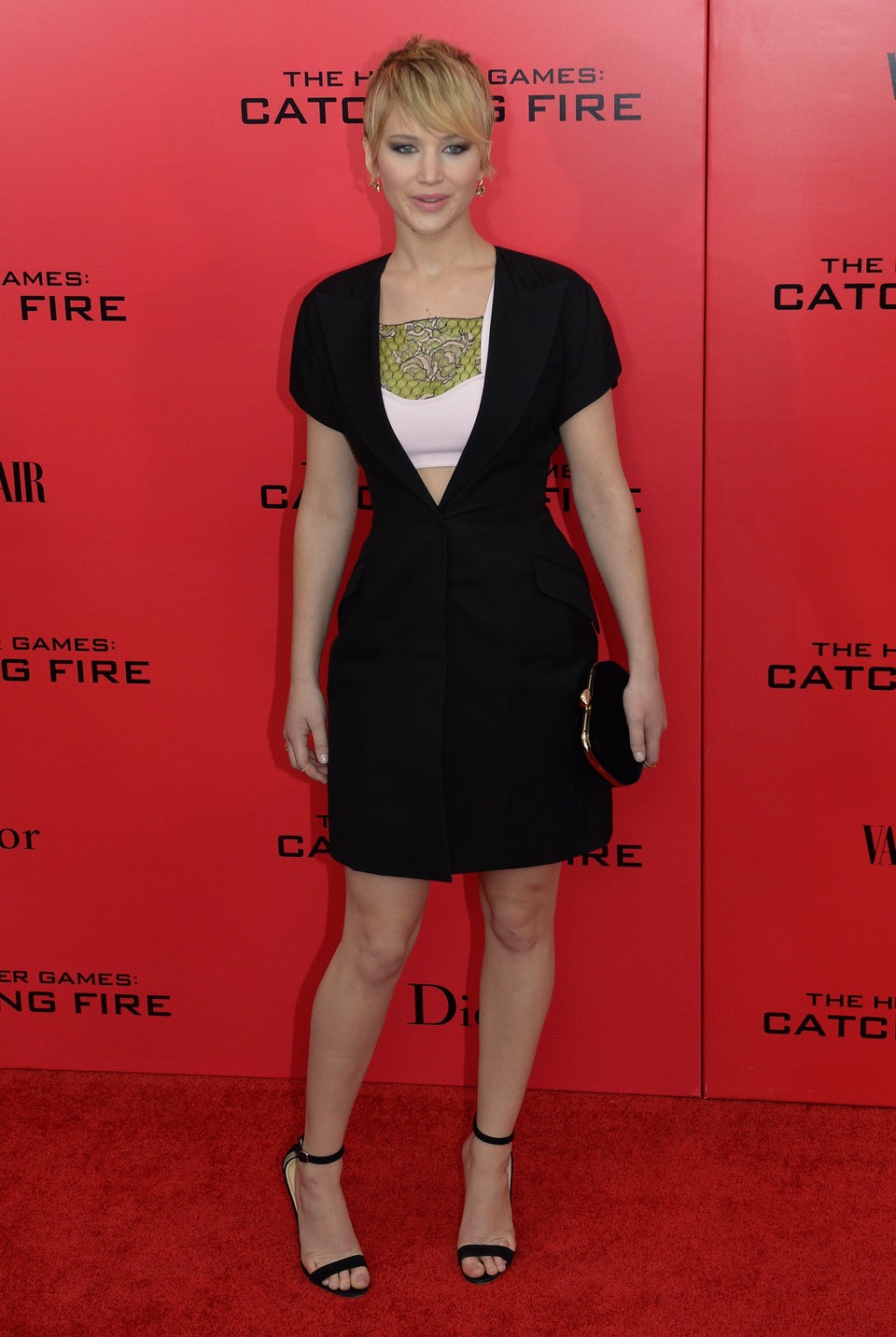 Jennifer Lawrence
Popular in the Community