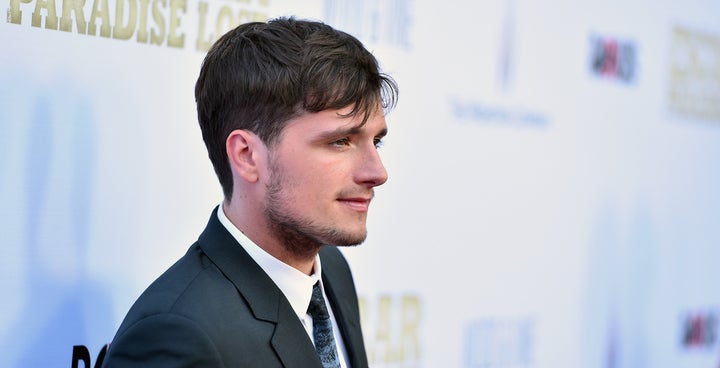 The "Hunger Games" franchise was supposedly coming to an end this fall with the release of "The Hunger Games: Mockingjay - Part 2," but that was before star Josh Hutcherson caused a Panem-level uprising on the Internet.
At Comic-Con, the star briefly hinted to Conan O'Brien that there would be more films but he then backed away from those comments. Sources close to Lionsgate have reportedly said there isn't anything in the works, making it appear to just be another trick by the Capitol. (Damn you, President Snow!)
So we asked Hutcherson to clarify: Are there going to be more "Hunger Games" movies? Real or not real?
"Yeah, I mean the truth is I don't know anything. I would like there to be more because they're really fun to make, and it's a fun character, but... afraid that I'm not clear on that one," Hutcherson said. "If it does happen, at the same time it's like, it has to be something that Suzanne [Collins] really believes in," he continued. "It has to be something that she creates naturally. It's not just trying to make more movies out of it."
Besides starring in the possible conclusion of "The Hunger Games" later this year, Hutcherson is also having a reunion with one of his co-stars as part of Canon's "Project Imagination: The Trailer." Project Imagination is a consumer contest helmed by Ron Howard where one winning trailer submission is chosen to be turned into a short film. The winning trailer, "Tainted Water," inspired the short film, "The Rusted," a psychological thriller directed by Kat Candler ("Hellion") and starring Hutcherson and "Hunger Games" actress Jena Malone as a brother and sister facing strange happenings while renovating their childhood home.
Hutcherson opened up to The Huffington Post about details on the new project and what he would like to see in potential future "Hunger Games" movies.
You joined Canon's Project Imagination before there was a script or anything. Are the odds ever in this film's favor?
It's completely nuts in this film's favor [laughs]. Yeah, it's a big thing to do to sign to something and not know the project or the character, the story, the genre or anything. It's definitely just trusting Ron Howard to create something interesting, and, yeah, I definitely didn't know what the hell to expect with this, but it turned out very well. I'm really excited for people to see it.
What was it like when you finally saw the script?
I was excited. It was super original, and that's something Kat wanted to create was something original, and I think she definitely captured that.
You're having a "Hunger Games" reunion in the film. How did that come together?
We had the script really early, and Jena was at the top of my list really, so I just texted her and emailed her about it and she right away was totally down. So she said, "Yes," right away, which is really awesome to have your first choice say yes.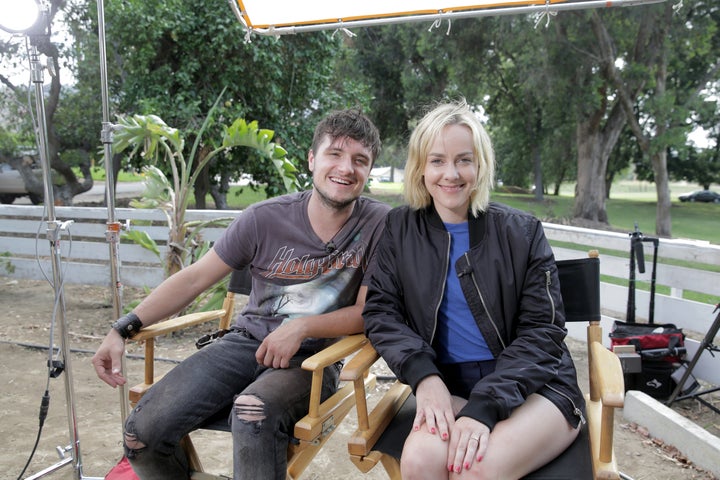 How do the shocks compare to "The Hunger Games"?
It's really different. I mean, "Hunger Games" is very much life and death, and the stakes are very high ... [For "The Rusted"], the stakes are also very real, and the thriller element kind of comes as they descent into madness, and so that's fun to play, but it's very scary to think about.
In the movie, you need to "face memories from the past." Were these memories hijacked by President Snow?
I'm gonna guess not, only because this is not the "Hunger Games" world, because things are very different there. But if they were in that world, I could very much see that being the case because it's pretty dark and treacherous memories.
How'd you prepare for renovating a house in this? Did you watch HGTV?
Funny enough, I actually do watch HGTV often. I just love watching home renovations, so if that's our work, I'm into it.
What's something people don't know about working with Ron Howard?
He's really normal. I feel like with someone so creative and so well respected, it's very intimidating, and Ron is a genius, and it's very comfortable and cool.
If you were in the Hunger Games, what would be your special talent?
Ah, shit. I don't know. Quickness. I could try to dodge some things, and I think hiding.
What would you want to see in more "Hunger Games" movies?
The last book kind of jumps from them kind of having a final moment... and then it jumps to another point in the story, and there's a gap there in the middle. I think that could be a start. So I don't know what would happen exactly, but all I know is that their own country and developing nation with all kinds of turmoil and ups and downs, I feel like there's a good story in there.
We love that idea, Peeta. Real.
"The Rusted" is set to premiere this fall.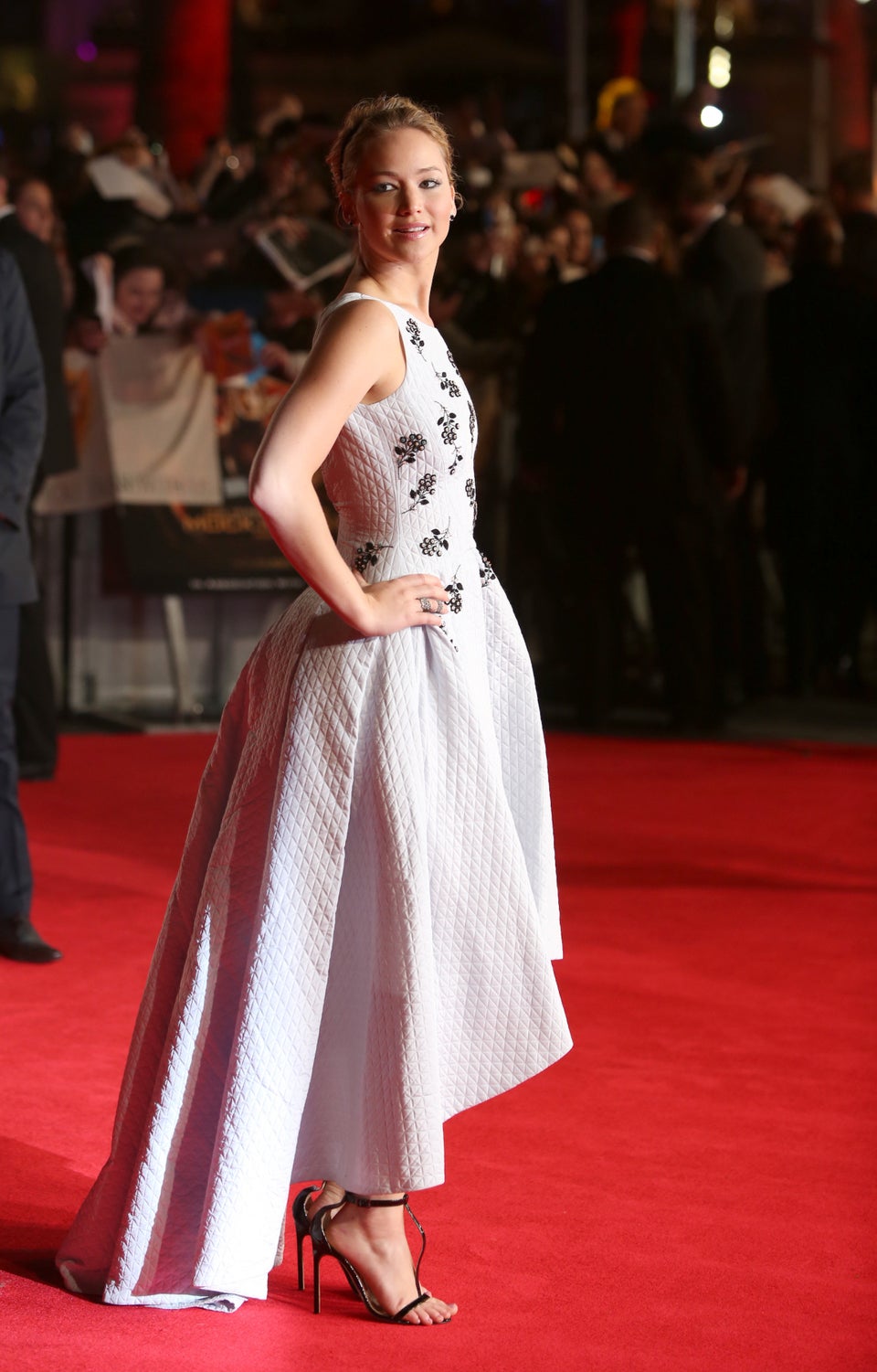 "Hunger Games: Mockingjay - Part 1"
Popular in the Community