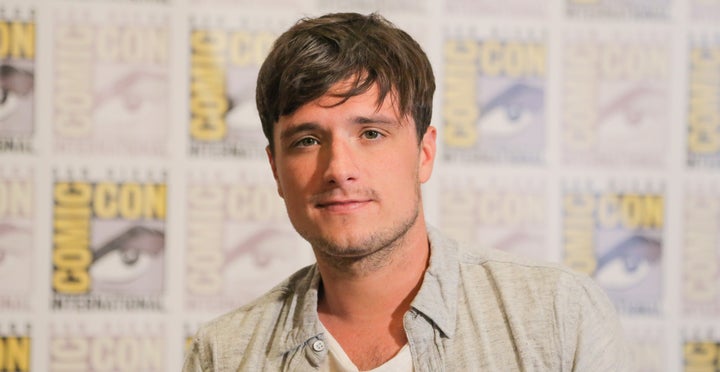 Hutcherson, whose new short film "The Rusted" premieres Thursday night on AOL's BUILD series, told The Huffington Post that he thinks the essay is great.
"I think it's insane what happens with women's pay. To even say those words, feels so stupid. To have to say the words 'women's pay.' Like, it just sounds ignorant."
The actor continued, "[Jennifer] is great. She's the perfect person to speak on that. She's very powerful, she's very influential and she says what she thinks. And I think she makes a lot of great points -- her and Amy Schumer. They're doing a project together now, and they both have that personality of being yourself and accepting it, and I think Jen's in a great position to fight for something like equal pay."
In addition to opening up about Lawrence's essay, Hutcherson also talked about his film, which was inspired by the winning entry in Canon's Project Imagination competition; his thoughts on more "Hunger Games" movies; and what it's like to say goodbye to his and Lawrence's movie couple name: Peeniss (Peeta + Katniss).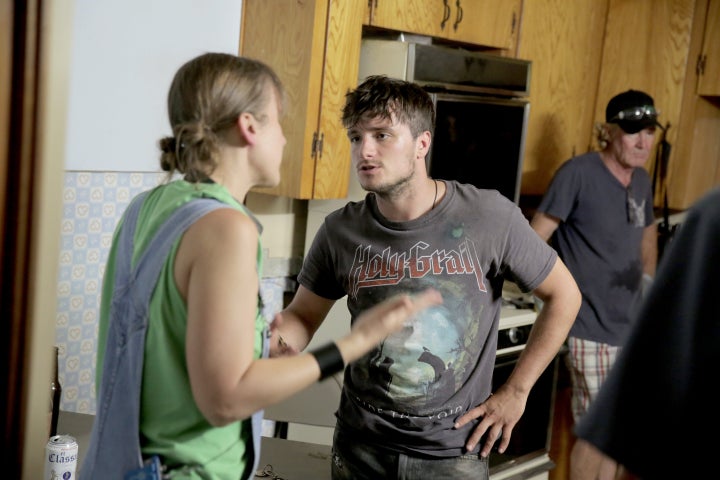 How was it taking on a dark role for "The Rusted"?
I think everyone has this darkness inside of them, and when you see it in a film, and portrayed, it's nice because it gives people a sense of they're not alone. Like everyone has this shit in their world they have to deal with, and when a movie turns that shit inside out and gives it to the public, it gives you a sense of not being alone.
Your "Hunger Games" co-star Jena Malone is also in this film. But there's a dog, too. Do we have to worry about it taking on the personality of a fallen tribute?
Oh shit! Like a mutt! [Laugh] Yeah, no this one does not. The dog's name was Cash. I did a movie with a dog before. I worked every day with a dog, and that was challenging. This dog was great. He was so nice and massive -- head the size of a cow.
You mentioned before if there were more "Hunger Games" movies, you'd like to see it cover the time jump in the books. Have you and the cast talked about what you'd like to see if there were more movies?
Not really. It's so far out of our control. I think Lionsgate has a special task force that just sits around thinking of how to make more "Hunger Games" movies, probably. I feel like if it's going to happen, they will do it. And I said something to [director] Francis Lawrence about it. Like, "Hey, man. We should look at that time jump." Like new government's coming on board. There's a lot that could happen. But I think if they tried to force it, and tried to milk it, it would be horrible. Suzanne Collins would have to be inspired to write something.
A lot of people say when they hear your name, "Peeta," they can only think of Lois Griffin saying Peter on "Family Guy." Have you heard about that?
Peeta! Yeah, yeah! I think it almost every time that I say Peeta. I feel like I'm talking with a Rhode Island accent. 
You and Jennifer Lawrence had the best couple name in "Hunger Games." What's it gonna be like to say goodbye to Peeniss?
Saying goodbye to Peeniss! Oh God! That sounds tragic! It's OK. Like, it's obviously sad we're not going to make more of these movies because it's the best experience working with this cast and this crew. We really created a family together. But we're all still really close. We text each other all the time. We see each other when we're in the same cities, so that's going to continue. I'm not like, "Oh, we're not going to hang out anymore." We're not just co-workers. We passed that line.
May the odds be ever in your favor, Peeniss. May the odds be ever in your favor.
"The Rusted" premieres Thursday at 7:00 p.m. ET at AOL Build.
PHOTO GALLERY
Jennifer Lawrence's Best Awards Faces
Calling all HuffPost superfans!
Sign up for membership to become a founding member and help shape HuffPost's next chapter