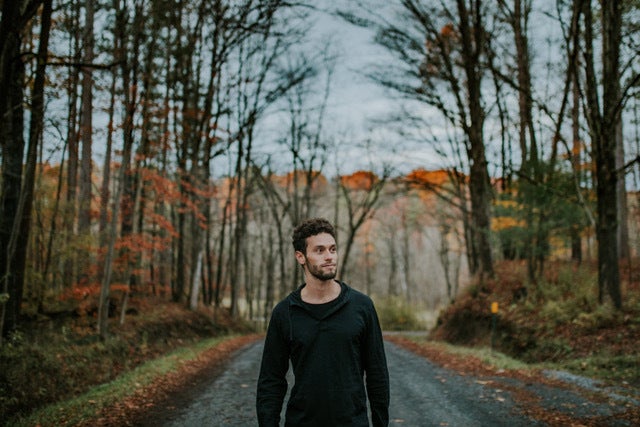 Multi-instrumentalist and classically trained musician Josh Jacobson is the best kept "Next-to-be-known" musician you haven't heard of yet. A graduate of Northwestern University and a member of the Sigma Chi Fraternity, Josh's story stood out to me because he went against the grain and has carefully balanced both academics and music to get to the point he is at today. 
"Everything started to click while I was in Chicago, getting exposed to all these different kinds of music that I didn't know growing up. I went to big music festivals and learned what touring bands did, and eventually got really into dance music and DJ culture as well, learning to produce and mix and starting to play late night sets on the college radio station. I had no idea what I was really doing yet, but by the time I was 21 I knew for sure that I wanted to pursue music as my career and wouldn't accept anything less."
Today, Josh is announcing the release of his single "Sideline" a song that features producer "Gigamesh" (who co-produced "Cooler Than Me- Mike Posner). As this song is slated to be released on January 26th via Herø Records / Sony Orchard, so is Josh's 9 City Tour, which kicks off this Friday in Washington D.C at Flash. "I'm always looking for new ways to connect with fans and make them a part of my world. I love writing letters and postcards, and that has become one of my favorite ways to engage with fans -- last summer I sent out a bunch of postcards from places I was traveling to everyone who responded to my tweet one day. I also like releasing free music mixtape-style, like Upstate Soundtrack vol. 1 this fall. My next big single is called Sideline and the release date ended lining up perfectly with this tour so I thought it'd be fun to share it with people first when they get tix so they can be the first to listen first before seeing it live!"
So with that said, Josh and his team in partnership with Herø Records are releasing his new single for free to anyone who purchased a ticket to see him on tour. The single, "Sideline," comes off the heels of his Hype Machine #1, FADE. 'Sideline' is a groove chilled dance-floor anthem that's complimented by a slick production approach of rich, vibrant synths and minimalistic percussion.
Josh comments more on the collaboration with Gigamesh: "I had so much fun working with Gigamesh on this record! been a fan of his musicfor a while and was definitely a bit nervous heading to an all-day session in LA with such a legendary dance music & pop producer. But we clicked immediately, started jamming on ideas and had the demo for Sideline done within a couple hours! From there we've been sending ideas back and forth, collaborating from his studio in LA and mine in NYC. He tightened the boom bap groove and added some amazing new sounds and production elements while I layered vocals and took it out to Mars a bit with the Moog jams in the middle. There were a bunch of dope sections that didn't make it into the final record too so I look forward to sharing remixes and alt versions later on. I think our styles came together to create something special on this one."
If Josh's story and ability to juggle stability and passion doesn't make you fall in love with him, his voice will. Catch him on his Komorebi Tour.
1.26 Brooklyn, NY Rough Trade Tickets
1.27 Boston, MA Middle East Upstairs Tickets
2.01 Denver, CO Larimer Lounge Tickets
2.05 Los Angeles, CA School Night @ Bardot RSVP
2.09 San Francisco, CA Cafe du Nord Tickets
Calling all HuffPost superfans!
Sign up for membership to become a founding member and help shape HuffPost's next chapter
This post was published on the now-closed HuffPost Contributor platform. Contributors control their own work and posted freely to our site. If you need to flag this entry as abusive,
send us an email
.