An award-winning Philadelphia journalist who covered homelessness and LGBTQ+ issues was fatally shot at his home on Sunday.
Josh Kruger, 39, was found lying on the sidewalk outside his home at around 1:30 a.m. with multiple gunshot wounds, including to his chest and abdomen, Philadelphia police said in a news release. He was taken to a local hospital, where he died.
No arrest has been made, but a person of interest has been identified, police said.
Frank Vanore, deputy commissioner for the Philadelphia Police Department, told The Philadelphia Inquirer that there was no sign of forced entry into Kruger's home and that it appeared the shooter had fired at Kruger seven times from the base of the stairs before fleeing.
"Either the door was open, or the offender knew how to get the door open," Vanore told the outlet. "We just don't know yet."
The journalist had mentioned several troubling incidents on social media in past months involving his home, including an estranged partner breaking in.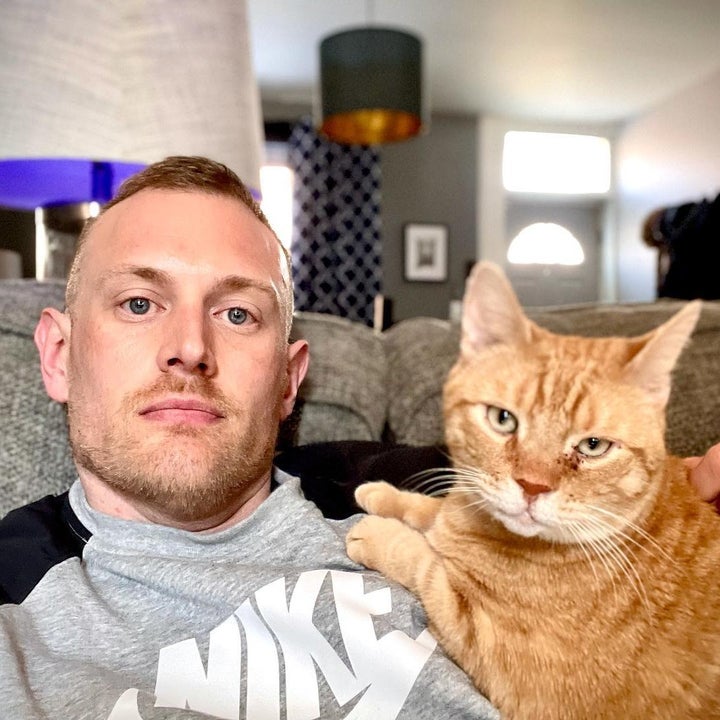 Kruger had experienced homelessness and addiction himself, then went on to become a journalist. He had also worked for Philadelphia's city government, serving as Mayor Jim Kenney's content director and communications director for the Office of Homeless Services.
Local organizations and friends shared their admiration for Kruger's legacy following his death.
In a Facebook post, a spokesperson for the William Way LGBT Community Center said Kruger served as the center's development coordinator from 2009-2011 and helped build its development infrastructure.
"As in everything he did, he brought his keen intelligence, sense of what is right, and excellent writing to his work at the Center," the post said.
In a statement on Monday, Philadelphia District Attorney Larry Krasner and the DA's LGBTQ+ Advisory Committee described Kruger as a "justice advocate for the LGBTQ+ and recovery communities."
"Josh Kruger lifted up the most vulnerable and stigmatized people in our communities – particularly unhoused people living with addiction," Krasner stated. "As an openly queer writer who wrote about his own journey surviving substance use disorder and homelessness, it was encouraging to see Josh join the Kenney administration as a spokesperson for the Office of Homeless Services.
"His struggles mirrored so many of ours – from community rejection, to homelessness, to addiction, to living with HIV, to poverty – and his recovery, survival, and successes showed what's possible when politicians and elected leaders reject bigotry and work affirmatively to uplift all people," the LGBTQ+ Advisory Committee said in the statement. "Even while Josh worked for the Mayor, he never stopped speaking out against police violence, politicized attacks on trans and queer people, or the societal discarding of homeless and addicted Philadelphians."
Support HuffPost
The Stakes Have Never Been Higher
Popular in the Community