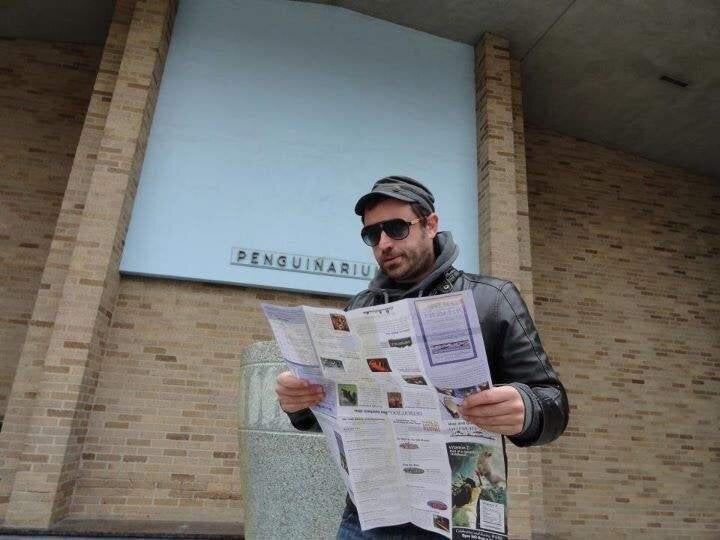 Josh Malerman has done interviews before. But those interviews have been delivered from the perspective of the stage. As the frontman for The High Strung, Malerman and crew have always displayed a style that's equal parts bold and brainy. The Detroit foursome produced scores of albums with names like Live At Guantanamo Bay, Cuba and ¿Posible o' Imposible? (Okay, there was also one called Dragon Dicks.) Currently, you can hear the sounds of their song, "The Luck You Got," on the Showtime Channel's "Shameless," starring William H. Macy and Emmy Rossum.
After years on the road, The High Strung, who formed in Brooklyn's Williamsburg neighborhood, left their battered tour van on the steps of the Rock & Roll Hall of Fame. In 2005, they began touring libraries throughout Michigan, which caught the ears of "This American Life." Ira Glass and his team at Chicago Public Radio then produced an episode about The High Strung called "Dewey Decibel System." They've been written about in Rolling Stone, the Los Angeles Times, the Onion's A.V. Club, Entertainment Weekly and plenty more publications.
But Malerman isn't just inspiring stories now -- he's publishing his own. Long a writer with a bent for suspense and horror, Malerman's first major novel was just purchased at auction by Lee Boudreaux of HarperCollins' Ecco imprint. Malerman's debut, "Bird Box," is the story of a blindfolded threesome, a woman and two children, who begin a trek down a river in a seemingly post-apocalyptic setting. "The book is set for 2014," writes Publishers Weekly, "and foreign rights to the book have already sold in the U.K. and Brazil, with an offer in from Germany and an auction there set for later this month."
The Huffington Post reached out to Malerman for his first interview after selling the rights to "Bird Box." Much of your writing has worked with themes of horror and suspense. But the songs of your band, The High Strung, epitomize what can be lighthearted and joyful about rock music. How do you reconcile these two sides of your personality -- and how do you keep them apart? By that, I mean, would you ever switch roles; join a horrorcore band and write a lighthearted novel?
For no good reason, and who knows what births the connections people make in their minds, I've always felt that the ideas behind the short horror stories from around 1880 to the 1950s were made of the same stuff songs come from. Small ideas that, sure, could be stretched into novels (or high-concept albums) but also work primarily as ideas first and, often, ideas alone. To me they are swap-able; the books and the songs. I think if someone were to listen to, say, ?Posible o' Imposible? and then read "Bird Box" straight afterward, they'd be able to tell it was the same mind at work. But that's just my mind, you know, and the band includes Derek, Chad, and Stephen, so it's no wonder there's a highway that passes through how the songs feel and how the book reads.
What can you tell us about "Bird Box"? Do you consider the characters' blindfolding to be metaphorical or is it a plot device that allows you to do something different with them?
Well, the blindfolds play such a mammoth role in the story, I think I'm going to keep mum about what they are for and why.
Would you classify yourself as a Midwestern or Detroit author, or even a Midwestern (or Detroit) singer? Does it matter to you?
"Bird Box" does take place in Michigan. And I do have some ambition of being a "Michigan horror author." What does that mean? Well, for who knows why, a lot of practitioners of weird fiction set a number of their stories in a finite setting, be it their home state, a fictional town, a fictional county. Stephen King with Maine. Even Bentley Little with Arizona. Thomas Ligotti and Detroit. Is it a possessive thing? An urge to fence in an area, to make it your property? I don't know. I can't say. I do know that I love placing my stories in Michigan because, if you collect all the ideas, it turns the whole state into one kaleidoscopic, frightening place. Michigan as house of horrors.
Detroit has always had a thriving group of creatives, but a lot of times those talents are just nourished locally. It's hard to break out nationally. You've done it twice, in two different creative fields. What's your secret?
Well, I have ten thousand memories of myself writing alone in basements, bizarre servant quarters, cemeteries, deserted fountains, the band van, and other awkward settings. Maybe that's it? Maybe a fella' "breaks through" after he tunnels for so long? To be honest, phrases like "break through" and "making it" have always sat wrong with me, though I know what you mean by your question. "Making it" for myself was always "making a work of art one can relish in" and "breaking through" was always "breaking apart any malignant distraction that would stop someone from making a work of art they could relish in."
For years, you could be found in coffeehouses at night, writing away at your next novel. What sustained you? Why was that such an important part of your life for all those years?
Sustained. Such a crazy word to me right now. I understand why it would be used. I have no way of articulating why a man writes so much other than to say he must be having a good time in the realms he writes about. I can say that I'm often fueled by guilt. If enough time goes by without trying my hand at a new idea, I can lose my marbles, experience a miniature crack-up (sometimes bigger ones). I wonder if some artists determine their entire identity through that which they create. How dangerous! Imagine if they were to stop creating!
Is the publishing industry different than what you expected, in any way? Have you encountered any situations that surprised you?
Well, so far, my experience has been kind of brief, but the one thing that really stands out is how intelligent the people are on all sides of the business. It's refreshing, if you ask me, to have lengthy conversations with clear, brilliant minds about books, art, and what ought to happen next and how. I love it. My editor, managers, lawyer, literary agent, they're all people who, in different ways, you'd love to talk with about anything really, from the business of things to the bizarre details of any sentient being's life. So, though it wasn't shocking to discover that book people are smart and fun, I can say I was surprised at how fluid it's all been.
What's it like to have a book go up at auction? Did you witness this value being placed on your words? Or did you just hear about it afterward? Can you explain that feeling, and what it meant to you?
It was thrilling, most of all because I understood it meant the book was going to end up somewhere fantastic. I was hip to it all as it was happening, versus hearing about it afterward. Again, it was thrilling.
Did you have to leave your bus anywhere to get this book deal? And, if not, are you open to the possibility? Haha. Yes. I had to leave my Tonka Truck on Poe's grave in Baltimore and I'm preparing to ship my last micro-machine car to Faulkner's in Oxford, Mississippi.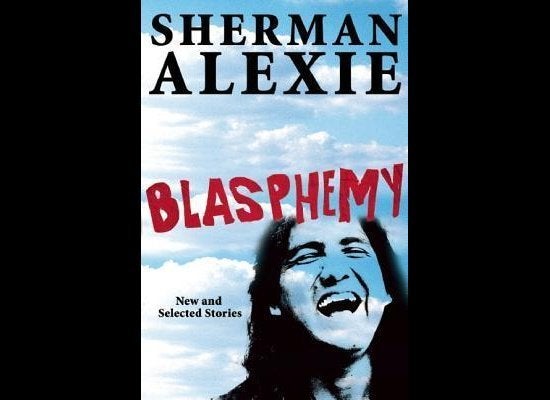 Best Fall 2012 Books
Popular in the Community