 The Republican candidate for Ohio's Senate seat is being pressed to release contracts granted by his state office to banks, money managers and investment brokers.
The Ohio Democratic Party on Monday sent a third records request for the contracts to state Treasurer Josh Mandel's office. The request, which seeks contracts Mandel has granted to financial services firms, along with all payment information, is the third request made by the party since November 2011.
According to Ohio Democrats, Mandel's office did not respond to the first two requests sent on Nov. 3 and Dec. 10. Mandel is challenging Sen. Sherrod Brown (D).
"Josh Mandel's refusal to disclose public records of his business dealings in the Treasurer's office only amplifies his problems with the truth and is consistent with him blowing off billion-dollar investment meetings, hiring unqualified campaign workers and friends and skipping work to raise money from payday lenders in the Bahamas," state party spokesman Andrew Zucker said in a statement.
The contract request covers all of the contracts Mandel, a Tea Party favorite, has granted to "financial services companies, banks, outside managers and custodians" since taking office, along with payments from the treasurer's office since January 2011.
The request also covers outside brokers hired by Mandel to handle the "purchase, sale or deposit of any assets." The letters are addressed to Seth Metcalf, a college friend of Mandel's, who serves as the general counsel for the treasurer's office.
Mandel's office and the Ohio Democratic Party have had more than a year long battle brewing over various records requests, which started after Mandel launched his bid to unseat Brown in early 2011. The party made nine requests for the resumes of employees hired by Mandel. He released the records after the ninth request. The party has also filed nine requests for Mandel's schedules and visitors logs, which have not been responded to by the treasurer's office.
Treasurer's office spokesman Chris Berry was not immediately available for comment on the latest records request.
I want to learn more about it. It does concern me, and I think it's important for federal agencies to comply with the Freedom of Information act. First and foremost, we want to keep citizens and America safe. Under that umbrella of safety and security, we need to have common sense disclosure and access to public records.
In July, Mandel told the Pickaway County Chamber of Commerce that he favored transparency in government, a move criticized by state Democrats who say his record has shown the opposite of transparency. Last week Mandel, a Cleveland native, faced criticism for speaking with a southern accent during a rally about coal with Mitt Romney in southeastern Ohio. During the rally, Mandel denounced "radical" groups from New York and Los Angeles and said opponents "think coal is a four-letter word."
Zucker has tied the latest records request to other problems state Democrats have had with Mandel, pushing the idea that Ohio cannot trust the Republican candidate.
"Josh Mandel refused to disclose the resumes of unqualified treasurer's office staffers that he hired for 14 months, he's ignored 9 consecutive requests for his official schedule and his nearly 10-month refusal to come clean about official dealings and contracts he's steered from the treasurer's office only cements his reputation as a politician Ohioans can't trust," he said.
Before You Go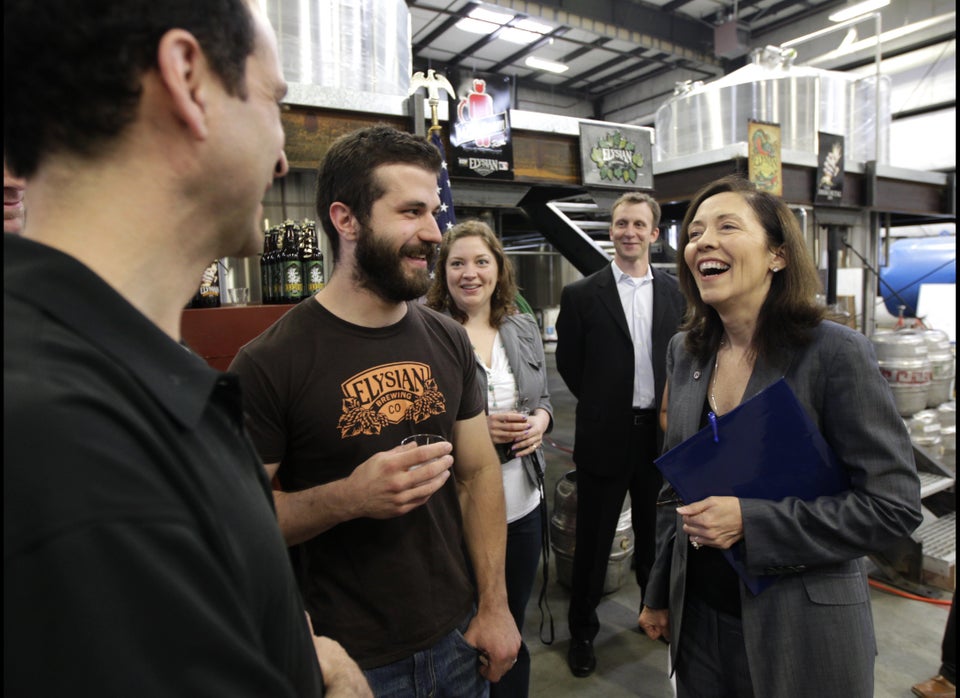 The Women Running for Senate in 2012
Popular in the Community