Before Josh Mandel was Ohio's state treasurer and a GOP candidate for the U.S. Senate, he was just another goofy high school kid.
An Ohio source passed along a photo from Mandel's 1996 yearbook at Beachwood High School, in which the future politician and one of his friends are vamping it up in the weight room -- dressed in stuffed bras and skin-tight biker shorts and seductively lifting weights.
There was no caption on the photo, which appeared on a page with other candid shots.
When asked for the context of the photo, Mandel communications director Travis Considine replied, "Josh didn't remember it, but it looks like he was joking around for a gag photo in his high school yearbook. Humor has always been an important part of his personality, especially when he used it to keep up morale among his Marines in Iraq. He also thinks it's important to have a spotter when you're doing lat pull downs."
View the photo below -- Mandel is in the back, in the dark wig (larger image here):
Mandel is hoping to unseat Sen. Sherrod Brown (D-Ohio) in November. Beating Brown is a top priority of conservative groups, which have poured in more than $9 million to assist Mandel.
BuzzFeed has photos of 69 other politicians in high school here, including one of Brown.
Have more photos of politicians or candidates from their high school yearbooks? Email them to us here!
Before You Go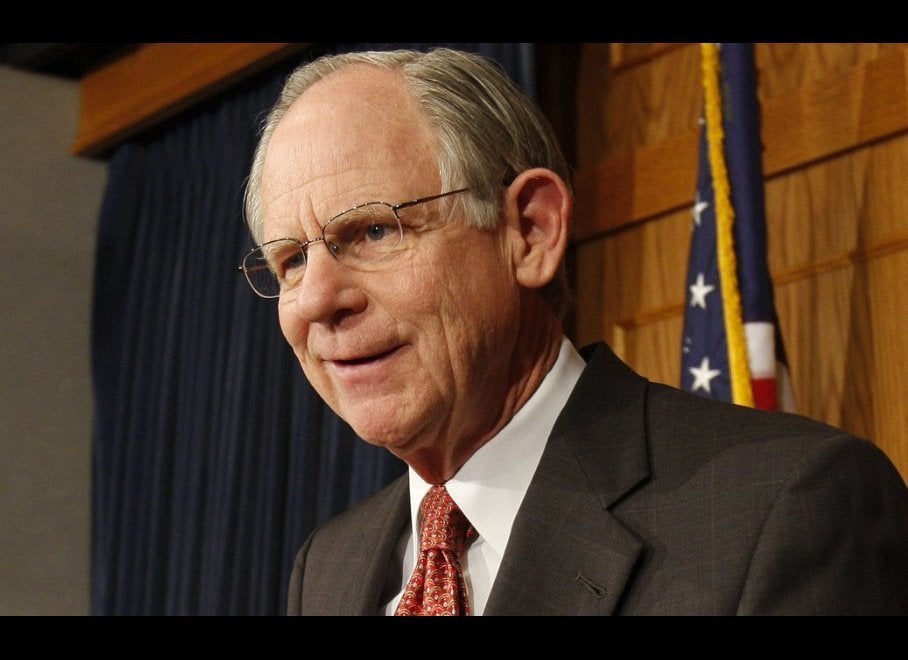 Tea Party Casualties
Popular in the Community