 Ohio Democrats are characterizing Republican Senate nominee Josh Mandel as "wildly out of touch" following comments in which he called Sen. Sherrod Brown's (D) support for the auto industry bailout "un-American."
Mandel made the comment during an appearance by both candidates before the Columbus Dispatch editorial board. Mandel claimed that Brown's vote cost Ohio auto industry workers their pension benefits, charges which Brown denied.
"I don't toss around the word un-American very often — it's a dangerous word to use. But stripping ... Delphi employees of their pensions with that vote — that is un-American," Mandel said during a sit-down with Brown and editors and reporters of The Dispatch.

"While Josh was running for treasurer in 2009 and 2010, I guess he missed how this auto industry was going to implode," Brown replied. "And to say that my votes closed plants or that my votes caused Delphi workers to lose their pensions or that my votes caused other tragedies and devastations in the auto industry is peculiar when all four auto companies in Ohio and almost the entire supply chain ... wanted this because they knew the auto industry might implode."
Mandel, the Ohio state treasurer, did not give specifics on how he would have addressed the auto bailout if he was a senator, the Dispatch reported. Earlier this month, Mandel did not answer questions about his position on the auto industry bailout.
The Ohio Democratic Party attacked Mandel for the statement Monday.
"After ducking the issue for more than a year, Josh Mandel's wildly out of touch assault on the auto rescue that helped to protect nearly 850,000 Ohio jobs is a slap in the face to middle class families across our state. While Senator Sherrod Brown fought to rescue the American auto industry, it's now clear that Josh Mandel wouldn't have lifted a finger to help save those jobs," party spokesman Andrew Zucker said in a statement. "Just last week General Motors announced a $220 million investment in the Lordstown and Parma plants, an investment that likely would not have happened if politicians like Josh were in the U.S. Senate. Josh Mandel continues to paint a clear picture to Ohio voters that he is a politician who can't be trusted and won't fight for the middle class."
Mandel's spokesman, Travis Considine, did not respond to a call from The Huffington Post seeking comment.
The auto fight comes as Mandel is facing the possibility of a lawsuit by American Bridge 21st Century, a Democratic super PAC, for refusing to release treasurer's office records requested by the group. American Bridge's attorney's informed Seth Metcalf, general counsel for the treasurer's office, that the office was not following the spirit of Ohio's records law by not responding to the group's two requests made in June for the resumes of staffers hired by Mandel.
Before You Go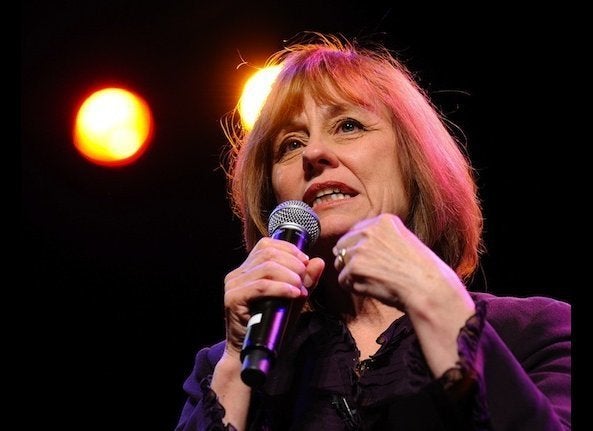 Tea Party Statements
Popular in the Community