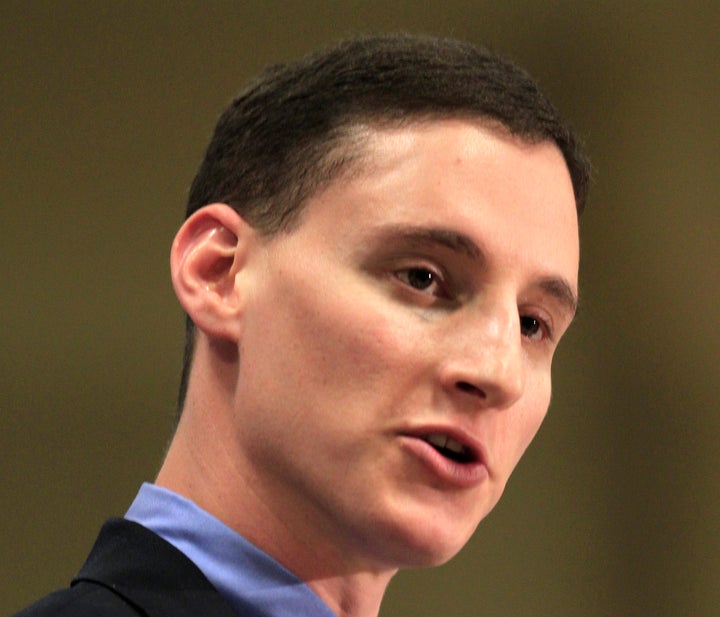 WASHINGTON -- Conservative groups have poured $9.4 million into the Ohio Senate race to help State Treasurer Josh Mandel (R). That's nearly five times more than what Sen. Sherrod Brown (D-Ohio) has received from progressive groups. Yet if you ask Mandel, he's the underdog in the money race.
"There's no way in the world we're going to have as much money as they are," Mandel said at a campaign event on Thursday in Dublin, Ohio. "What we have on our side is something more important. It's called the silent majority."
In fact, Mandel already has much more outside money on his side than Brown does. According to figures provided by the Brown campaign, progressive groups have put in just roughly $2 million to support him.
"Josh Mandel raises most of his money outside the state of Ohio and is only competitive in this race is because of the $9.4 million he's had spent on his behalf by secretly funded special interest groups," said Brown spokesman Justin Barasky. "For him to decry these special interests who so clearly want him in Washington to do their bidding shows there's literally nothing he won't lie about, even when it's as laughably ridiculous as this."
According to the Columbus Dispatch, Mandel has had fundraisers all over the country and even in the Bahamas, where he attended an event hosted by payday lenders.
The Mandel campaign did not return a request for additional comment, but in an interview with Politico a couple of weeks ago, Mandel seemed grateful for the extra assistance.
The Huffington Post recently spoke with Brown about why he thought progressives weren't matching the conservative spending in his race. He said that first of all, they simply don't have as much money. But perhaps more fundamentally, conservatives have a greater incentive to donate to these groups in the first place.
"If George Soros or some wealthy person on the left drops $20 million into a race or a series of races, and his side wins -- our side wins -- they don't get any material benefit from it," he said. "But if the Koch brothers or Sheldon Adelson or Harold Simmons in Texas put $10 or $20 million each in and win, they get tax cuts, weaker environmental laws and anti-labor legislation. They have more billionaires with more income, more money anyway, but they also have an economic incentive. For their side, it's a good investment to make more money. For our side, it's a good investment in good government and progressive values. And the financial incentive trumps so often."
Popular in the Community