Then, we debated for several minutes whether we wanted to click or not. Eater was right -- we didn't ask for a naked picture of TIME's food columnist and Meatopia founder Josh Ozersky.
But, we relented and we've got to give Ozersky credit -- the ad for this year's Meatopia is pretty hilarious, albeit a bit jarring. His photo hawking his (fake) organization META (Meatopians for the Ethical Treatment of Animals) really does do a good job at spoofing all those naked PETA celebrities. Who wouldn't want to see an overweight man with a box of vegetables covering his nether region?
We're just surprised that Ozersky went for vegetables -- wouldn't a slab of meat be more appropriate?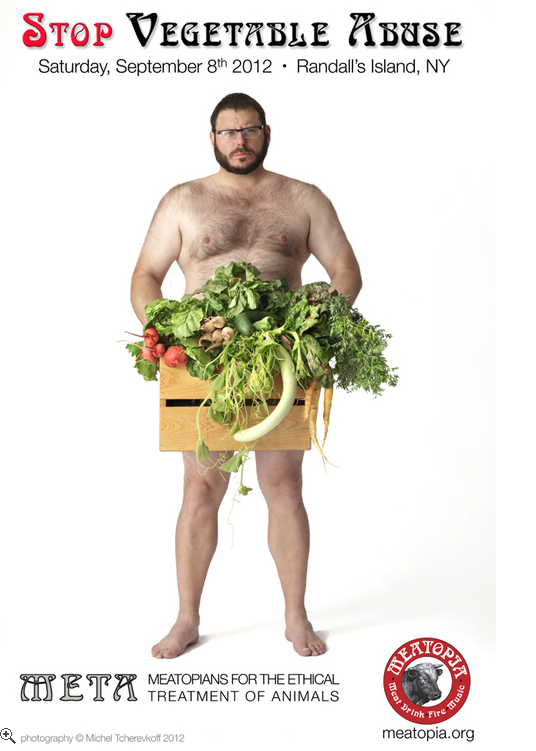 If you're curious, here are some of PETA's racy images from various campaigns: