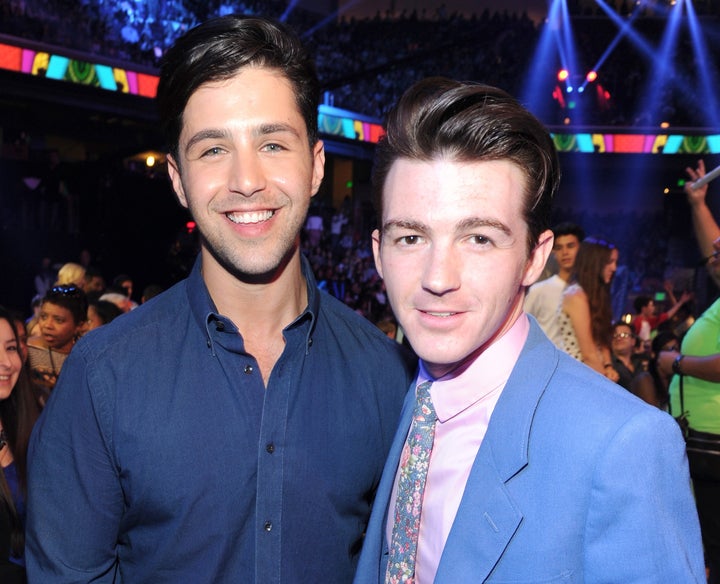 While their famous friendship might have hit a wedding-sized bump in the road a while back, the "Drake & Josh" co-stars are still close all these years later and celebrating Peck becoming a father. 
To celebrate his future child, Peck filmed reactions to the news from a handful of loved ones, including Bell and John Stamos, who appeared with Peck in a more recent show. 
"This is so wild. Are we that old?!" a stunned Bell said to Peck in the video. "Dude, this is nuts!" 
Bell did have a few requests, however, asking the father-to-be if the newborn can call him "Uncle Drake" and if he can teach the kid how to play guitar. In recent years, Bell has focused largely on his music career, releasing his third album ― "Ready Steady Go!" ― in 2014.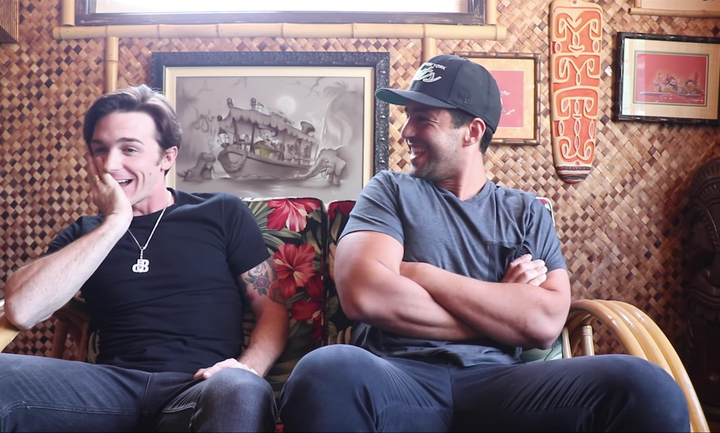 But it's Peck who has the most intriguing idea, coming up with a TV pitch for what would essentially amount to "Drake & Josh 2.0."
"Will you have a kid soon, so they can be friends and they can have their own TV show?" Peck asked.
"That's brilliant," Bell replied. 
The two, of course, starred on the beloved Nickelodeon sitcom together for four seasons in the early 2000s and have since made appearances together on Peck's sitcom "Grandfathered," which was canceled after one season. 
In a video shared via Bell's Instagram account on Monday, the two joked about Peck's impending fatherhood and the classic episode of the sitcom about misadventures in babysitting.
Stamos, who did score an invite to Peck's wedding, also makes a short but sweet appearance in the 16-minute video, telling his former "Grandfathered" co-star that he's "over the moon."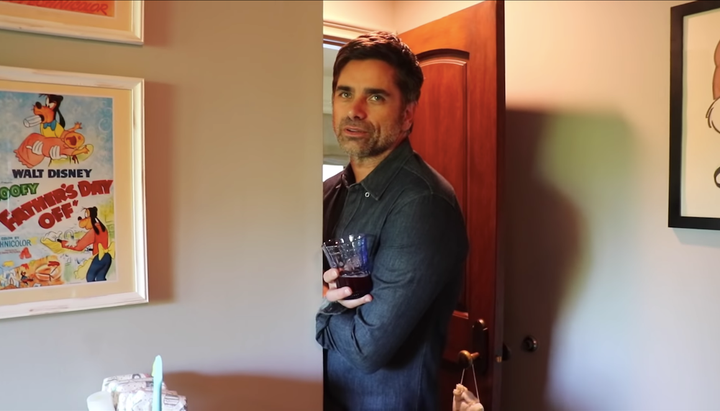 "You are gonna be the greatest father on the planet," said the "Fuller House" star, who welcomed his first child in April. "The fact that I had a kid and you're having a kid, it's perfect."
Now all we need is Megan, aka Miranda Cosgrove, to weigh in ... 
Calling all HuffPost superfans!
Sign up for membership to become a founding member and help shape HuffPost's next chapter
BEFORE YOU GO
PHOTO GALLERY
Celebrity Photos