In another startling development, the man who alleged to police that Josh Powell bragged he "could kill someone ... and not get caught" has taken his story to ABC-affiliate KTVX in Salt Lake City, Utah.
Speaking with KTVX, Hardman said the conversation took place at a 2008 Christmas party, roughly a year before the disappearance of Powell's wife, Susan Cox Powell.
"He was basically telling me about how the best way to dispose of a body would be down a mineshaft like a vertical one," Hardman said in the KTVX interview. "It would be the best way of disposing one because they're so unstable."
Hardman said Powell was obsessed with television crime shows and credited them with teaching him how to get away with murder.
Susan Powell was reported missing by her family on Dec. 7, 2009, when she failed to show up for her job as a stockbroker at Wells Fargo Financial. Josh Powell told police he had been camping with their two children, then ages 2 and 4, and had last seen his wife around midnight. Suspicious of his story, investigators named Powell a "person of interest" in his wife's disappearance. Not long after, Powell and his two children moved back to his hometown of Puyallup, Wash.
Hardman said when he learned of Susan Powell's disappearance, he told police about the conversation he allegedly had with her husband.
"It was like a year later," Hardman told KTVX. "All of a sudden Susan was missing, it was like, 'Whoa, are you kidding me? Did we really have this conversation a year ago?' and I had no idea."
Hardman's tip prompted police to search dozens of abandoned mines outside of Ely, Nev., but they found no evidence that Susan Powell's body had been disposed of in a shaft.
On Feb. 5, police say Josh Powell attacked his two boys, Charlie, 7, and Braden, 5, with a hatchet and then ignited his home, killing the three of them in a gas-fueled explosion.
SUSAN POWELL CASE PHOTOS: (Article Continues Below)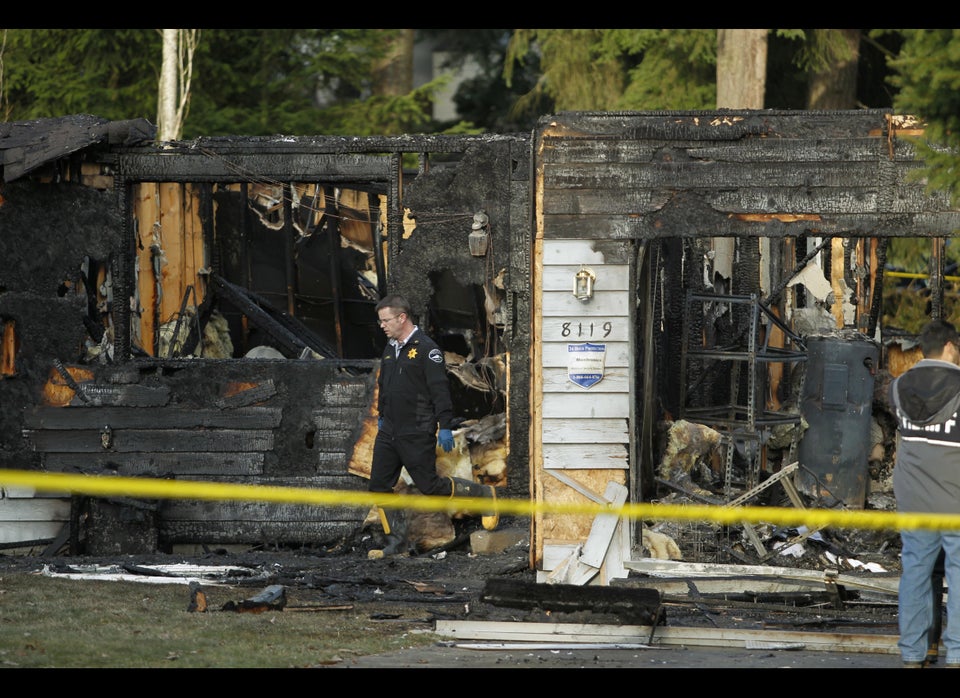 Josh And Susan Powell
Since that time, a mountain of evidence has emerged that supports law enforcement's decision to name Josh Powell the prime suspect in his wife's disappearance. The most recent clue emerged earlier today and involved Josh Powell's father, Steve.
According to The Salt Lake Tribune, a former employer of Steve Powell has confirmed that Powell called in sick to work on Dec. 8 and 9, 2009 -- the days immediately following Susan Powell's disappearance. Those days would coincide with Josh Powell's rental of a Ford Focus from the Salt Lake International Airport. He put more than 800 miles on the vehicle before he returned it on Dec. 10, 2009.
West Valley City police have declined to elaborate on the most recent development, but Chief Thayle Nielsen did tell the Tribune that he suspects Steve Powell and "a few others" could have been involved in Susan Powell's disappearance.
On Sept. 22, 2011, Steve Powell was arrested on 14 counts of voyeurism and one count of possessing an image of minors engaged in sexually explicit conduct. Powell has pleaded not guilty to the charges.
Popular in the Community