If self-truth means realism, Josh Ritter's naked truthfulness reflects with a high degree of inner verisimilitude. He walked out exposed on the less sunny side of the street in his latest record "Gathering," and, at each corner, he artfully dodged and averted sentimentality.
Indeed, on this ninth album, Ritter writes, sings and stands and in the sonic role of Realist. "Gathering" is beautiful and precise, and most of the beauty, to be certain, arises from a prolonged, often intimate contemplation of Ritter's enormous skill set as an honest bard.
Endlessly innovative, Ritter once again shakes up the musical paradigm and in a state of dependence finds value in his existence. At once uncertain, brisk, and contemplative, "Gathering" channels and toys with Ritter's own inscrutable persona, most notably on harmonies such as "Showboat" and "Oh Lord (Part 3)."
It's hard sometimes to carry this great weight
Either bound to burn or to the pearly gates
Often nameless though I'm free
Oh lord, do you have a plan for me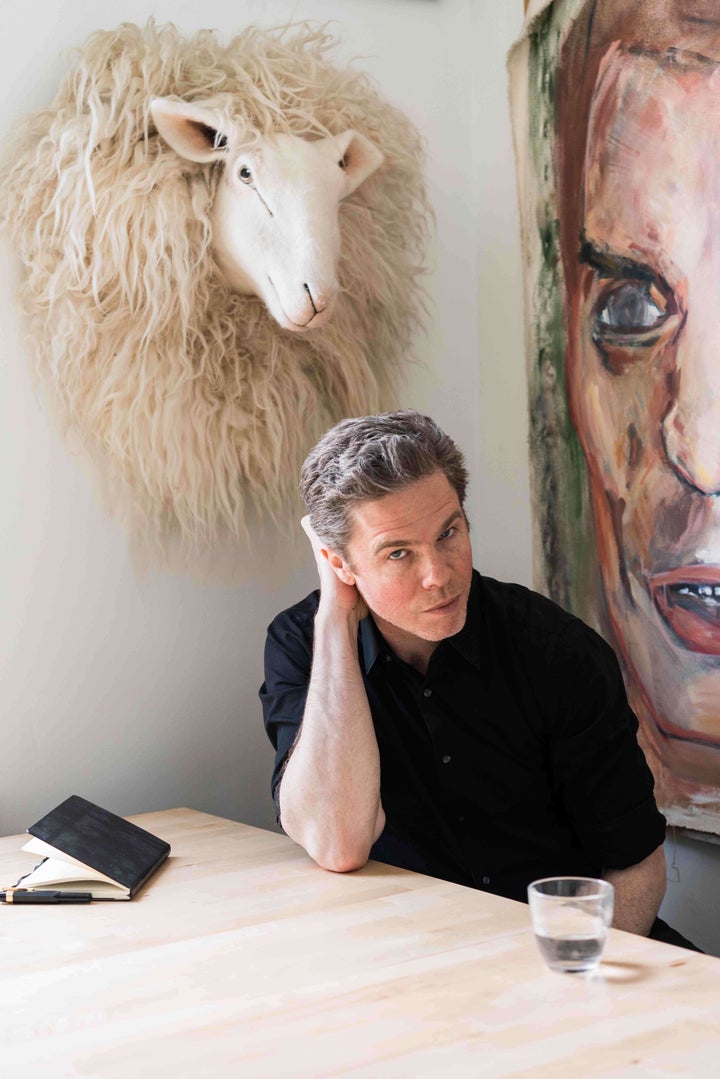 "Gathering" is the portrait of an eminently listenable and appealing artist who constantly requires new domains to occupy, new worlds to conquer. Indeed, he's dedicated to challenging his preexisting beliefs as a lyricist and musician rather than just tediously and comfortably confirming them.
"I feel that "Gathering" is the experience of life gained over time and over years and it's the part of me that gives in to the temptation to be reflective and to try to look deeper," said Josh Ritter.
"I've never found much of an answer inside my own self. I've learned through being with other people and experiencing with other people. I know nobody who has it figured out. As far as writing songs, I'm comfortable with the fact that I don't know much, and that even simple, obvious truths, like falling in love for the first time, once again seem kind of wondrous (a hypnotic thread of "Strangers")."
Ritter on "Gathering:" "Cutting a Whole New Set of Teeth"
Benjamin Franklin once said that the discontented man finds no easy chair. Perhaps Ritter is validating this sentiment when he speaks of a constant, yet "exciting sense of dissatisfaction." On "Gathering," he pursues a more emotional and naturalistic vein here than previous (for example, "Dreams"), from the distress of needing to change from "this devil that I am" to self-seeking "why don't anything give me the joy that it used to." Such emotions scarcely indicate a man ready to lean against the mantel piece, martini in hand, and rest on his laurels.
"I don't ever approach a project with a sense of satisfaction, or with the sense that everything is right," said Ritter, 40. "There is a detail or a line stuck in your mind, and you've got that desire to create something, a hunger that's more than a satisfying feeling. That's an important part of creation, and you are not satisfied, and 20 years later, you are still not satisfied. But when that song comes along, the spark is satisfied for 5, 10 minutes and then you want to work on something else, and there is a real need.
"I've grown to love that, and it's a part of me, and that's important to me. I would say it's like something deep inside and like you are cutting a whole new set of teeth, and that they are grinding and something is working away, and it ends up feeling like a rock tumbler, and tumbling. The teeth, they are making a racket and distracting me, and then the rocks are getting smoother, and then you get a smooth one – a polished line. That polished line, I'm working on in my head and it's something that I didn't know it was there a while ago. The constant thinking is only expressed because I write songs, or I'd have to express it in a different way. I express it in couplets. I love it when it's going well, it's an exciting feeling."
While it is exhilarating to sit on the throne, there is the other side of excitement – the downfall. To fully cope with the excitement, Ritter always prepares for the plummeting, the reverse tumbling of the subjugator who is soon the captive, the high psalmist who is eventually caught in the dungeon.
"When it is not going well, it could be a lot less fun. The days when I should go bowling instead (of attempting to rein in the creativity), and I need to pull back on the reins. I'm just looking for a way out, and the song is the way out, and you get through the open door, and then there is another locked door behind it, and that can be interesting, mentally."
Subtle, timeless "Gathering"
Ritter masterfully marries the objective and the subjective on "Gathering," rushing toward a fresher, more spontaneous style "Friendamine"), intimately blended by the subtlest employment of the lyricist, as the composer employs the moods of music.
"Myrna Loy," is a track every bit as mysterious as the screen vixen it romanticizes. From the start, Loy's Hollywood aura conjured mystery, an implication of something withheld. "Who is she?" was a question put forward in the first fan magazine article published about her in 1925. Sardonic and sophisticated, best known for her role as Nora Charles, wife to dapper detective William Powell in "The Thin Man," Loy (1905-1993) lived a movie star's dream that spanned six decades. Timelessness is an exciting motif of "Gathering," a word which Ritter equates to both the career of Loy and the fluidity of his own live performances.
"One day I was watching the classic movie channel and there was Loy and she looked so great," said Ritter. "Words like timeless, we all have variations of what it is. A word like lust, it has variations, and there are shades of lust, or love, and how we use and describe love or lust, and it's temporal. But there is the (non-temporal) thing about the stage, the release from everything and you are out there and you float. It's wonderful and strange, and I can cut free from everything except gravity and not be aware of time passing. Yes, the song ends, the night ends, and you must move on, and back into the world, and where you need to be. Yet, within the songs, I stayed away from anything contemporary, or anything that described the essence with a particular time, or tied it to a particular time. I think these songs could be written anytime. I think that specific historical moments can be excluded from a story, and the songs can be pinned to any moment."
Indeed, the rhythmic footsteps of "Gathering "rather dreamily goes on ("Train Go By"), the suspended sense that we will meet today, we will meet again tomorrow, and that we will meet at the source of every moment. One track, "Dreams," feels spoken in a trancelike clinical setting. It is perhaps the tale of a man who for a time believed he was riding an up elevator (metaphorically speaking). Instead, it was a psychic roller coaster and now it was hurtling downward. The man wonders if the high he was once riding would ever start back to the top. But he was on it and there was no way of getting off, short of medication or pharmacological injections, and perhaps even giving up the only work he'd ever done or wanted to do.
"I think the vulnerability of the characters shines through, and shines through the breaks of their exterior bluster," said Ritter.
Serious conflicts are nothing new in our singer-songwriters. Ritter's job is to learn to deal with them creatively and to craft them into the experiential nature of his musicianship. The 13 songs featured on the album scratch the surface of themes of uncertainty, random misperception, laughter and woe. Some tracks are jocular, full of playful jesting, and others enable a cascade of poignant consequences. On the whole, "Gathering" evokes beauty, a splendid example of the Idaho-born artist's ability to raise the musical experience to the level of impressive.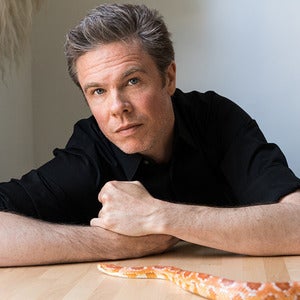 In addition to his music, Ritter has publicly unveiled several of his paintings, which serve as the album's artwork.
"Painting settles my brain down and moves things in a different spot," said Ritter. "When I paint, I do not obsess over anything, and I'm in that moment on the canvas, and that helps me calm and quiet down. No pressure, just painting, like running. No worrying about words like grace or aptitude, but more like being asleep. Paintings reveal themselves like strange, twisty turns, and it's a nice place to be when you are watching something unfold, just like songs."
Ritter's bowl, full now, will soon be void of precious nourishment. He realizes how fortunate he is to have enough to eat to continue the practice of his music. Whatever the compulsions and desires he grapples with, he still wishes to retain the autonomy to be the decipherer of his own material. This, he said, is the indispensable marrow of being an artist.
"I really felt these physical storms come on the last record and I tried to write about it," said Ritter. "Both outside and inside, there is this intense upheaval. Even if you don't intend to write about it – the things happening in the country – feelings just sneak in. That's the power of art, and that's not something that the artist has control of. Art is of the time, and it can't be apart from the right now. "Gathering" is a creation of – and a product of – a moment of storms."
Freelance music writer and author Brian D'Ambrosio is at work on a book and video project about the lives of American singer-songwriters called "Troubadour Truths." For story ideas and queries , he may be reached at dambrosiobrian@hotmail.com. His book, "Life in the Trenches," which profiles 37 musicians, ex-boxers, ex-entertainment wrestlers, and 1980s television stars, received an independent publishing award in 2016.
Popular in the Community