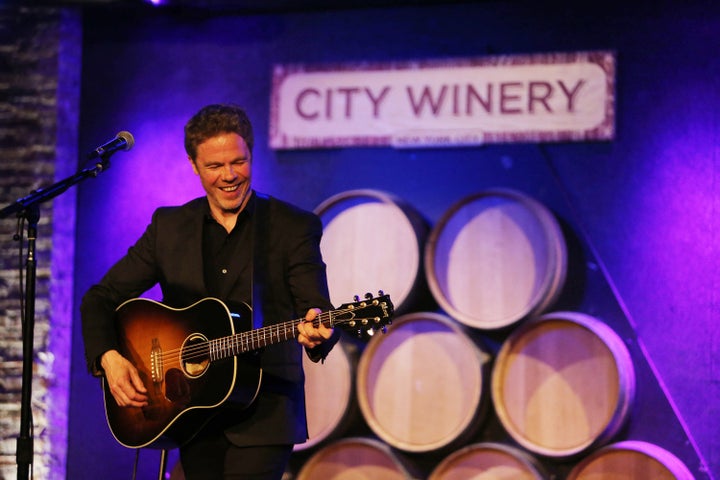 "It's a miracle. It's just totally a miracle."
That's how Josh Ritter describes his success as a singer-songwriter, even 18 years after the release of his debut album. 
"I'm lucky that I get to do this thing I love," he told HuffPost, admitting that it can sometimes freak him out onstage if he thinks about it too much. "You just gotta put everything into the song at the moment."
Ritter will soon unveil his ninth full-length effort, "Gathering," on Sept. 22, marking his first release since 2015's "Sermon on the Rocks." The last album, he says, had an overarching sense that "something was happening" in the world around him. But with "Gathering," that feeling only intensified. Ritter, who was named one of the 100 Greatest Living Songwriters by Paste magazine, couldn't help but write autobiographically this time around. He also couldn't fully separate himself from the political and social current events swirling around him.
"The fact is that we're living in such an actual storm — in an actual time where there's this intense upheaval. I think that storm ended up on the record … it had to. It's what was happening," he said, adding, "I couldn't write enough."
Along with the "storm" theme, Ritter realized only after completing the album that another subject had emerged. He had written about characters "who seem to be outsized, big and full of a lot of bluster, and maybe a false front of confidence."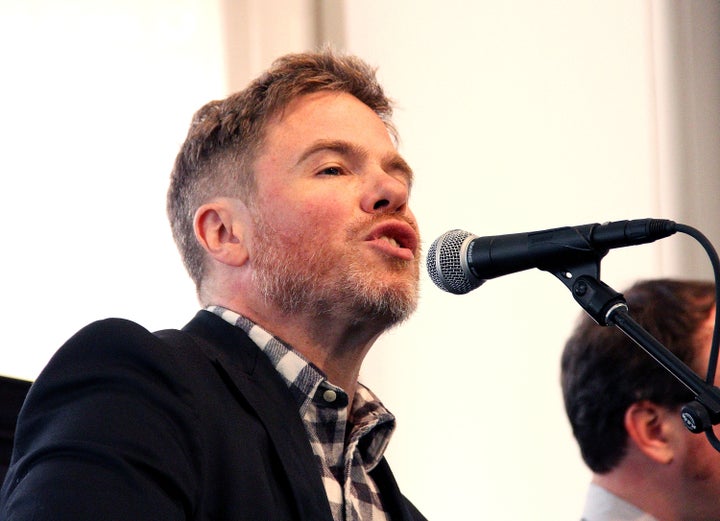 In the songs "Showboat" and "Oh Lord," for instance, he sings about characters who "have these big mouths and big hearts ― that are easily bruised, though they'd never let on."
Another standout on the album is the track "When Will I Be Changed," which features Bob Weir of Grateful Dead fame on vocals and guitar. 
"I wrote him and I asked him, and he said, 'Of course.' He fired up his amazing space station of a studio and sent me this amazing recording of him … It was a thrill to hear it. I'm so lucky because it added this dimension to the song that I could have never given myself," said Ritter, who co-wrote songs on Weir's 2016 release, "Blue Mountain."
No matter what topics Ritter wrote about, though, he had one goal in mind for the record: to challenge himself.
"I have to keep on changing the way I work because I don't want to get bored with myself and end up not surprising myself ... [It was important] that this hunger or whatever it was be constructive, rather than pointing to the fact that my interesting, creative days are behind me." 
Anyone who's witnessed Ritter in concert has seen that creativity come alive onstage. This fall, he'll be on tour behind "Gathering," playing new material, along with older favorites. 
"There are songs like 'Kathleen,' "Snow is Gone,' 'Girl in the War,' that are important to me for a lot of reasons, but one of them is because I can share this moment with my audience," Ritter said. He may have played the 2003 song "Kathleen" "thousands of times," as he says, but it's always fun to give it "new energy."
Speaking of new energy, Ritter will be joined on the road by his partner, Haley Tanner, and their daughter, Beatrix, who was born in November 2012. Apparently, Beatrix enjoys being on the road with mom and dad. No longer in a crib, she has her "own bunk" and is fully aware "where all the snacks are." 
"It's like anybody who comes on the road for the first time, it shows you some of the simple things that you first really appreciated and it's kind of new again," Ritter said. 
After nearly two decades in the industry, Ritter still finds so much joy in performing for fans. After all, he won't put any songs on an album that he wouldn't want to play live.
"I like the idea that they should hold up. It's exciting to see the songs, believe in them and to feel like they still tell a story," he said. "It's so cool to think that they can be relevant to somebody else. It's really the highest compliment when somebody makes you a part of their day." 
REAL LIFE. REAL NEWS. REAL VOICES.
Help us tell more of the stories that matter from voices that too often remain unheard.
BEFORE YOU GO
PHOTO GALLERY
MTV Video Music Awards Red Carpet