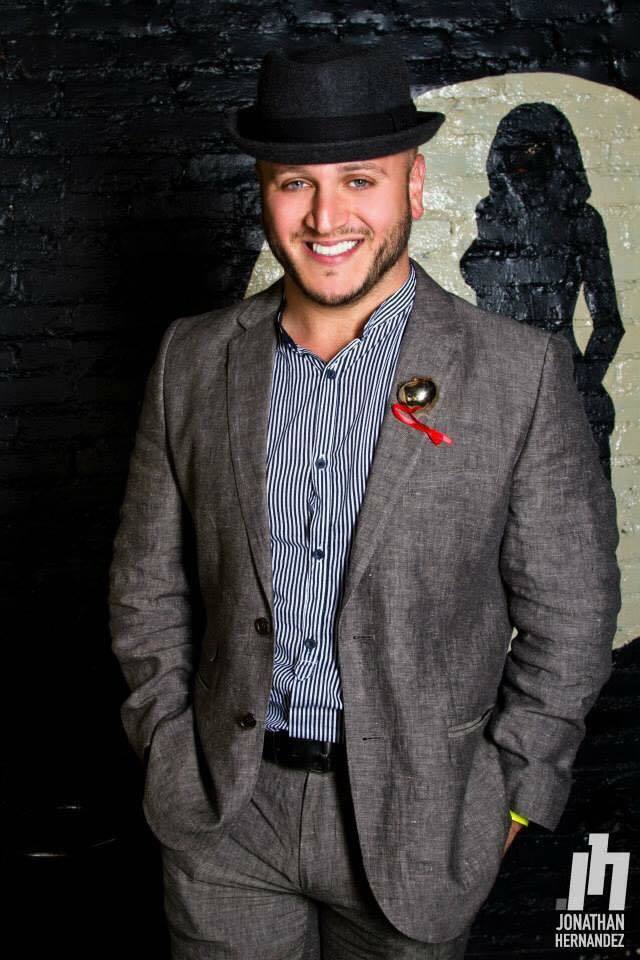 Philadelphia, nicknamed "The City of Brotherly Love", is famous for many reasons. As history geeks can tell you, there's the city's impressive place in our nation's long backstory, complete with many "firsts". There are the city's many iconic landmarks, such as that famous cracked bell. And of course, there's my personal favorite: the cheesesteaks. But after 9PM-- no, make it 10PM-- there's... the nightlife! Most big American urban centers have their own so-called "gayborhood"-- an area of town that the LGBTQ community can call its own. Philadelphia is no exception, as evidenced by the telltale rainbow flags flying over gay-friendly businesses, as well as the equally colorful characters you'll see walking along the 'hood's narrow cobblestone streets when the sun goes down. Even during the work week, there's no shortage of hotspots to frequent, whether your passion is dance clubs, drag shows, or burlesque.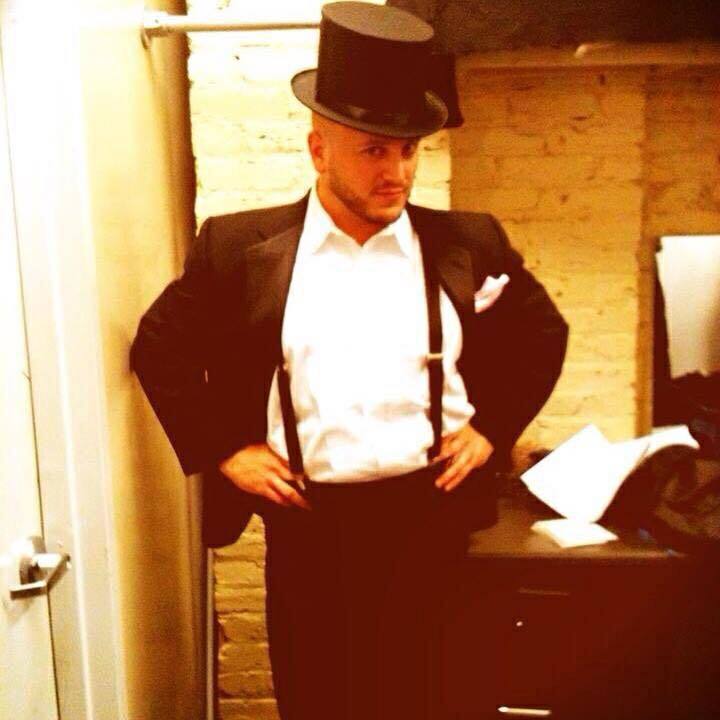 One of the movers and shakers of Philadelphia gay nightlife is Josh Schonewolf. Schonewolf is the producer of a wide variety of events that celebrate diversity and talent in the LGBTQ community, but are welcoming to our straight allies as well. His events have such titillating names as "Sister Bear" and "Daddy & Friends". "Sister Bear" is a new event, while "Daddy & Friends" will be celebrating its one year anniversary. Another event, "Mr. Everything," is a talent show in its fifth year. "Mr. Everything" features male-identified performers showing off what they do best, from dancing and singing to spoken-word and lip-syncing. Judges offer their critiques of the performers, who are eliminated each week, a la Dancing With The Stars. The next edition of "Mr. Everything" will be "Mx. Everything", a binary-breaking performance art competition at National Mechanics. Schonewolf also produces "Songbird", "Eleganza Extravaganza", "Khaki's Party", and "Liberty's Belles" at The Punch Line. "Bearlesque", one of Schonewolf's most personal events, features a rotating cast of diverse performers with a wide variety of body types, each bringing the audience their own VERY unique take on a classic art form. "Bearlesque" is a monthly show in Philadelphia, but Schonewolf has expanded his brand to include gigs in New Hope, Wilkes-Barre, Washington, D.C., and most recently Brooklyn-- at the best-kept-secret nightspot The Deep End. Schonewolf does the events through his production/promotion company, Josh Schonewolf Presents. His unique role in the gay community was the subject of another HuffPost article by award-winning journalist Ernest Owens, which pretty much summed it all in the title: 5 Reasons Josh Schonewolf Might Be the Best LGBTQ Event Producer in Years.
The role of a producer in the nightlife business is often overlooked by the public, many of whom seem to believe that the events just happen spontaneously. But Schonewolf sees the biz from both sides of the strobe-light. He has crossed over from producing into performing. I asked him about what was it like making the transition. He tells me:
It was really hard for me to become a performer. I was so tortured by it. I wanted to perform so badly, but I had intense stage fright. Philly is a hyper-critical city, and I didn't feel comfortable learning how to get my sea legs in Philly. So I started performing in DC, when "Bearlesque" got a monthly show at Town Danceboutique, I emceed and performed a few numbers. And it really helped me learn who I was as a performer. So now, when I hop onstage in Philly, I feel way more confident!
Josh Schonewolf is busier than ever as 2017 comes to a close. The charismatic multi-tasker took the time from his hectic schedule to speak to me about his hometown, boylesque, body positivity, and what this sexy man finds sexy himself:
JR: Hi Josh! Thank you for speaking with me. So, for starts, what made you decide to go into the nightlife business?
JS: What made me decide to into nightlife was a complete accident. I used to run a Philly-centric food blog called Josh Can't Cook, and I had food-related events to meet the readers of the blog. After the events were over, I quickly realized that I really was falling in love with event production and wanted to try doing more.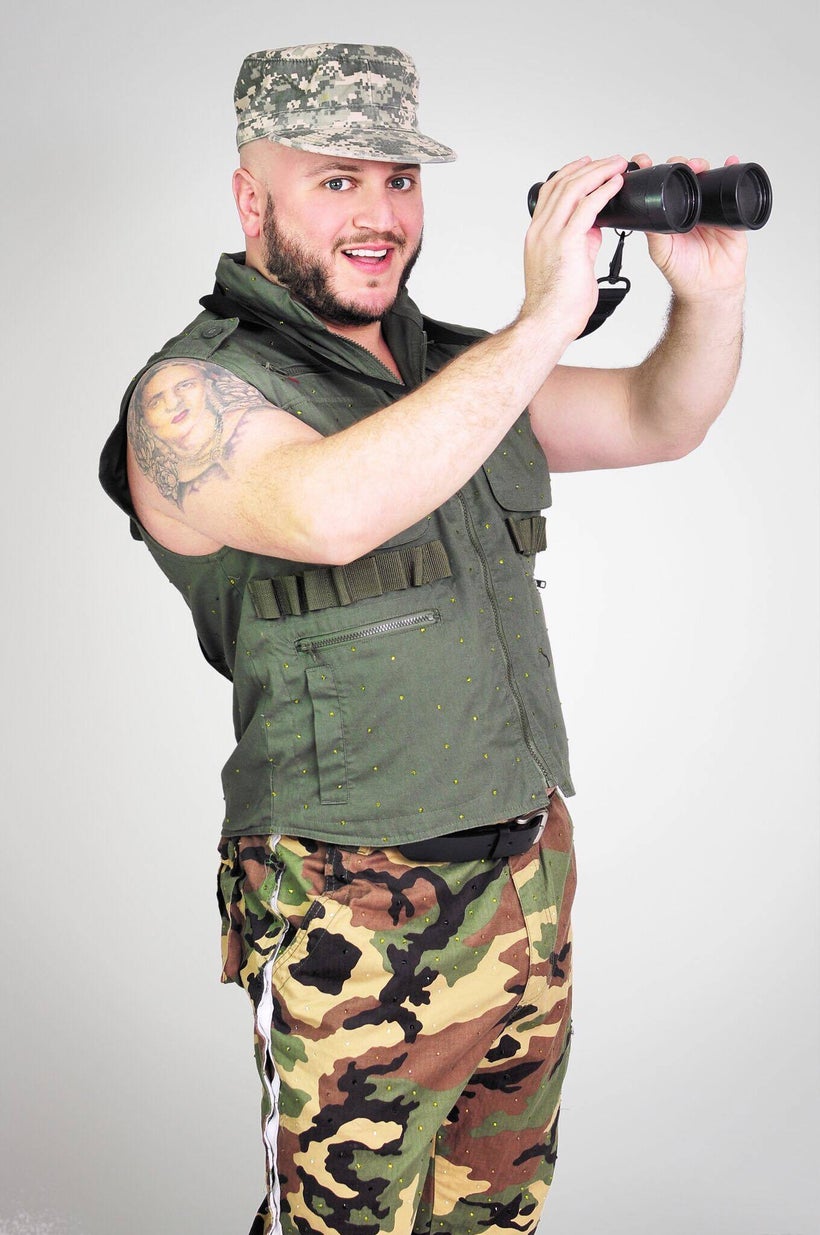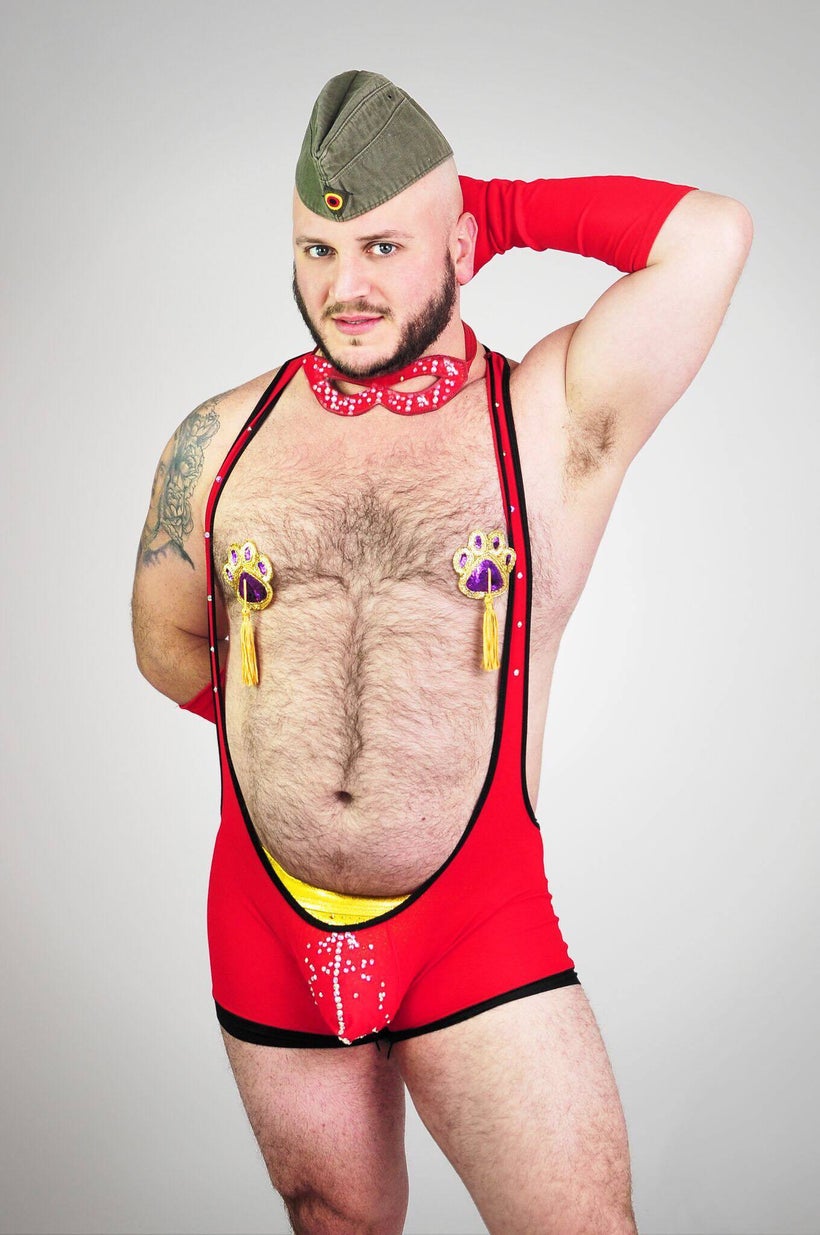 JR: We can all be grateful for that! So, one of your most enduring and popular events is "Bearlesque". How has the reaction been to "Bearlesque" since it was first conceived a few years ago?
JS: The reaction to "Bearlesque" has been beyond our wildest dreams. If you would have told Connor Michalchuk, my co-producer. that in five years we'll have seven shows in all various cities, and we would be taken seriously by the Philly burlesque scene, we would have laughed very loudly. We kind of went the DIY route, since we didn't' really have a mentor or any kind of a burlesque parent to guide us through. So, I put my heart and soul into this troupe, since I believe in it so much. And I hope to keep developing it and growing with it. It's also a lot of fun! So that certainly helps!
JR: Agreed! Now, the dictionary definition of "burlesque" is "an absurd or comically exaggerated imitation of something, especially in a literary or dramatic work; a parody"... or "a variety show, typically including striptease"... but what is YOUR definition of what burlesque is?
JS: My definition of burlesque is the art of the tease. But take that and apply it to your performance persona, whether that's a camp performer, a bombshell classic performer, someone extremely neo... or whatever the case may be. It's so much fun to see everyone's burlesque styles and art that they create. I love burlesque a lot and I'm so fascinated with how different everyone's styles are.
JR: You are a very established presence in Philadelphia nightlife. What is it about Philly that makes its nightlife and/or culture so unique?
JS: Philadelphia has some of the most talented performers in the country. For example, Mika Romantic, Lelu Lenore, Liberty Rose, Renee Rebelle, and the Peek a Boo Revue live in Philly. So that says a mouthful, because they're all incredible performers. And they all perform all over the place-- not just Philly-- and that's because Philly has some super-creative burlesque performers. We all push each other to do our best work, and most of us work well together-- so we take what we learn from one another to other cities and countries, and slay there too!
JR: I'm so happy that the art of burlesque is enjoying such a renaissance in the last few years-- not that it ever really went away! So, that said, who are some of the performers you like working with?
JS: I like working with really talented performers of all backgrounds, genders, and body sizes. I can't think of something more boring than a homogenized show of any kind, where everyone looks the same. It's so much more fun to have such a diverse burlesque scene, like Philly has.
JR: I've always thought so! So... what was your most unusual and/or unique experience as a performer or as a promoter?
JS: My most unusual experience I had as a performer happened this summer. "Bearlesque" was booked in Provincetown, Massachusetts for their Bear Week. I was closing the show with my signature Construction Worker number, and some woman wearing a bolo tie walked onstage while I was performing, and literally walked up to me and ripped one of my tassels off. I glue those bitches on too. So that really hurt, and she was kicked out, while yelling "I wanted a souvenir!"
JR: All I can say to that is... "OUCH!" That woman clearly didn't know the rules of burlesque etiquette (Laughs). Now, on a more serious note: One of your big issues that you like to talk about is body acceptance and body positivity in burlesque. Tell me more about that.
JS: I've been called fat every weight I've ever been. And being a queer person, we're conditioned to think we're unworthy of love at a very young age by society. We're taught that we're unlovable and odd, and that really bleeds into how we view ourselves. So, my experience was really accepting how to like the way I looked. Burlesque has really healed me of my self-hatred. I loved the way I looked for the first time thanks to performing. "Bearlesque" is an extension of that self-love. We celebrate all genders, body types, and presentations. And we have some seriously talented folks in our 28-person troupe. So it's fun to sprinkle that confidence all over the place.
JR: You're a sexy guy, and you have a lot of fans... and you work with some of the sexiest people in Philadelphia nightlife and beyond. But what does Josh Schonewolf himself consider sexy?
JS: I find lots of different things sexy. But anyone who is creative and open-hearted is right up my alley!
JR: Agreed! Anyone who is creative and open-hearted can go up my alley too! (Laughs) So, does Josh Schonewolf have an icon-- in entertainment or otherwise?
JS: My icon is Tigger. Tigger is the original boylesquer, and I look up to him in so many ways. I admire how many doors he's broken down to make this all happen. And boylesquers like Mr. Gorgeous, Lou Hoover, Chris Harder, Ray Gunn, Broody Valentino, and myself have this platform to perform our art, because of people like Tigger. Tigger is an icon and one of the most amazing performers to see live.
JR: I've interviewed many guys who do boylesque, and many have also told me that Tigger is their icon and a major influence as well! So... lastly, what are some of the surprises you have in store for us in 2018? And does Josh Schonewolf have any New Year's resolutions?
JS: In 2018, I'm going to be traveling a lot performing in showcases. I'm performing in London in May, Atlanta in February, and a bunch of other things that are brewing, but not confirmed yet. En Voute Magic and Burlesque Cabaret Troupe offered me my very own show called NEON!, which will be a monthly boylesque showcase at La Fusion in Philly. And "Daddy & Friends", my monthly boylesque showcase at L'Etage, is turning one year old in January. Plus, "Bearlesque" is going on five years as a troupe in May of 2018. Lots of really exciting things that involve rhinestones!
JR: Rhinestones make everything better! Thank you again, Josh! See you in 2018!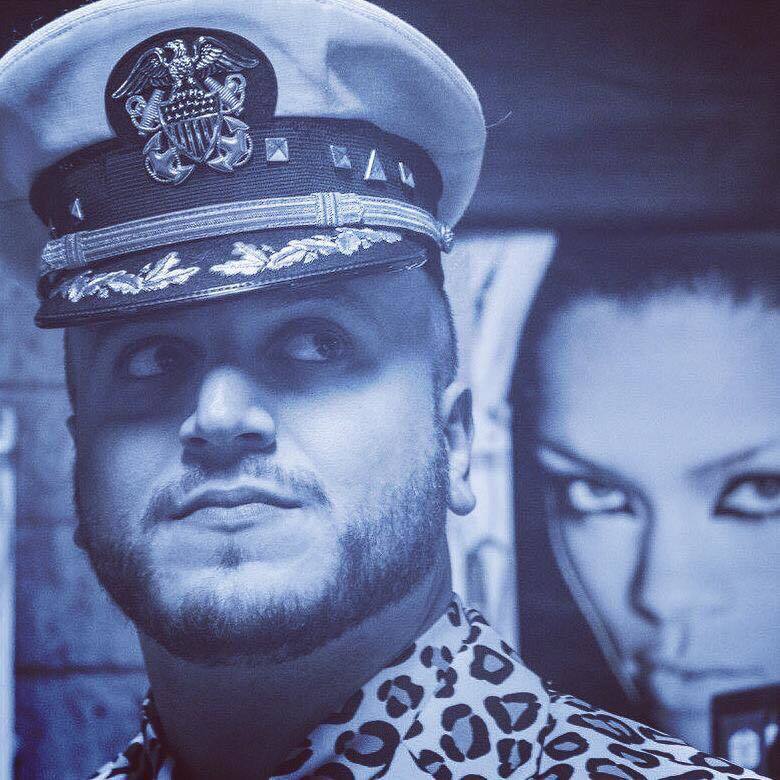 You can follow Josh Schonewolf Presents here!
REAL LIFE. REAL NEWS. REAL VOICES.
Help us tell more of the stories that matter from voices that too often remain unheard.
This post was published on the now-closed HuffPost Contributor platform. Contributors control their own work and posted freely to our site. If you need to flag this entry as abusive,
send us an email
.