Sundquist, a Paralympic athlete who lost his leg to cancer as a child, dressed as Lumiere from "Beauty and the Beast."
The result was pure Disney magic:
Sundquist's wife, Ashley Nolan, will be dressing up as Belle this year. But there's one more person he would like to join them for Halloween:
Sundquist competed in Turin, Italy, in 2006 as a member of the United States Paralympic Ski Team and is currently a member of the U.S. Amputee Soccer Team. He's also written two books, with a third due out in January, tours the nation as a motivational speaker and has a YouTube channel where his videos have received more than 27 million views.
While his costumes all make creative use of his missing leg, Sundquist wrote that there was a type of costume he wouldn't try: one that depicted actual amputees, like a shark attack victim or the Black Knight from "Monty Python and the Holy Grail."
"Those are all fun costume ideas, but I don't want to dress as an amputee," Sundquist wrote. "I'm already an amputee 364 days per year, I don't need a costume for that."
"Halloween is the day I can be something else. I look for costume ideas that represent a creative twist on my situation, ideally something only I am able to dress as because of the unique shape of my body."
Related
Before You Go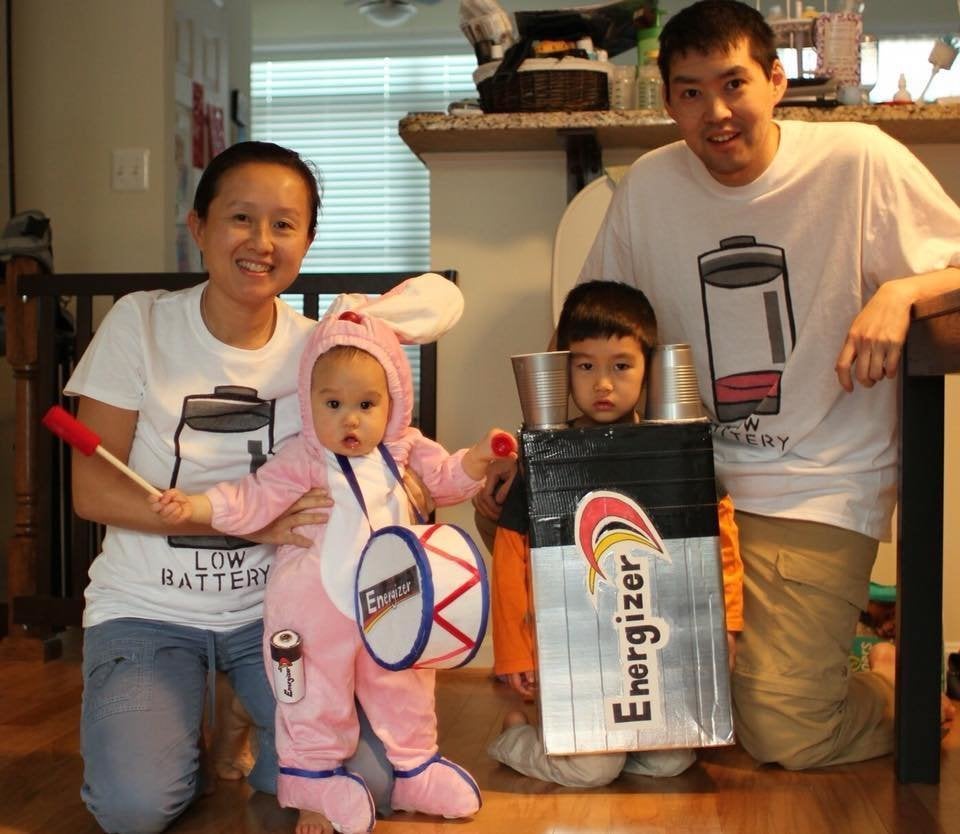 Family Halloween Costumes