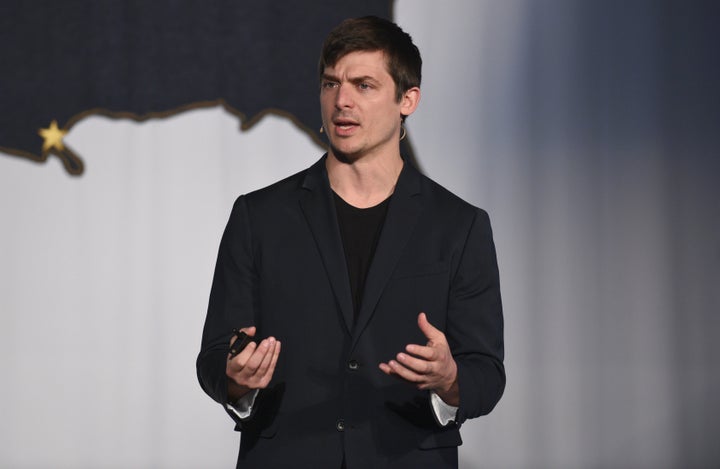 Yet another Silicon Valley scion is joining the movement to discredit presumptive Republican presidential nominee Donald Trump.
Josh Tetrick, the CEO of food startup Hampton Creek, took out ad space in The New York Times and local Cleveland paper The Plain Dealer on Sunday to run an open letter he wrote, which even includes his personal phone number at the bottom.
"Americans are frustrated and angry and scared. You've channeled this into your nomination," he wrote, addressing Trump.
But Tetrick also praised the inherently "good" nature of Americans and emphasized that the former reality TV star's campaign "will break down."
"Your campaign doesn't just seem wrong. It feels un-American. To support it would make me less of myself, less of my grandpa's grandson, less of my mom's son," Tetrick wrote. "Turning away from you is a way to say who we are."
"I just had to get this out of my head so I could sleep better," Tetrick told CNNMoney on Sunday. "It's too important."
"His campaign doesn't reflect basic American values," he added. "We can disagree on a lot but there are certain things that everyone does agree with: You should respect women. Immigrants make this country better. We should be civil to each other. The KKK is a group that is the personification of evil. There are these basic things that we don't need to argue about."
Just last week, 145 tech leaders also signed an open letter stating that a possible Trump presidency would be a "disaster for innovation."
Popular in the Community