Joshua Black, the Republican candidate for Florida House District 68, posted this to his Twitter account as Americans celebrated Martin Luther King Jr. Day:
On his Facebook page, Black doubled down on his offensive commentary:
The Republican Party of Florida distanced itself from the statements in a response Tuesday:
"It's deplorable, it's despicable, and it has no place in public discourse," Susan Hepworth, the Republican Party of Florida's communications director, told The Huffington Post. "He should probably just go ahead and bow out of the race."
Black moved to Florida in 2007 after practicing street evangelism in St. Louis, according to the biography on his campaign website. The site notes he entered politics in 2012 when he tried influencing the Republican presidential primary. Black has officially filed to run for a state House seat in Florida that represents the St. Peterburg and Clearwater regions.
Dudley told the Tampa Bay Times he was "stunned" by Black's comments. "It's dangerous and unbecoming for someone who wants to lead to call for such violence and extremist action," Dudley said.
Responses to Black's Facebook post also condemned the candidate's sentiment. "The statement was unbecoming, regardless of intent or context, of anyone seeking political office," one commenter wrote.
"Republicans have a serious communication problem," Black says on his website. "Everything we say sounds like spears. We find ways to energize our core supporters, the people who will always only ever vote Republican, but we have a hard time explaining to anyone else why they should listen to our solutions."
Update: 6:06 p.m. -- Black told the Tampa Bay Times on Tuesday that he was visited by the U.S. Secret Service, though he maintained his comments were not an actual threat. Black also said he would not acquiesce to a request from Florida Gov. Rick Scott (R) to withdraw his candidacy.
This story has been updated with a statement from the Republican Party of Florida.
Before You Go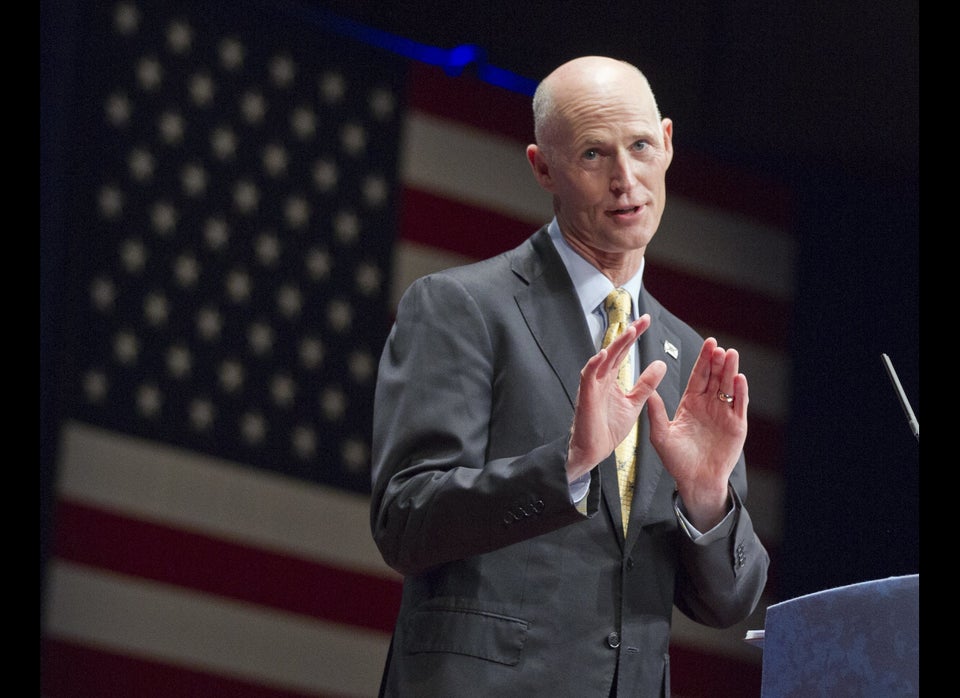 Rick Scott Controversies
Popular in the Community