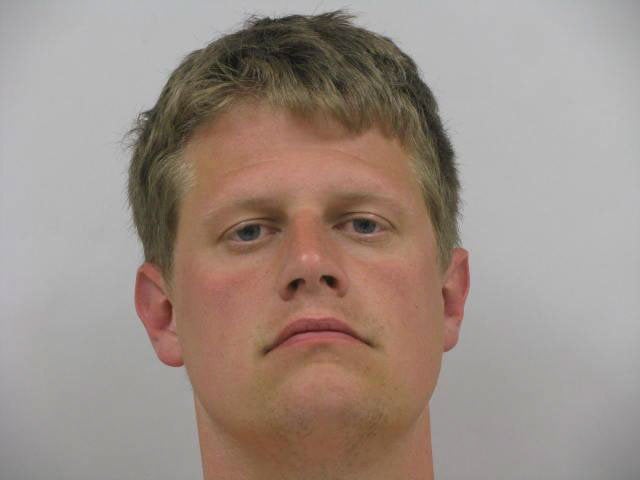 The trial for Joshua Carrier, a 31-year-old former Colorado Springs police officer and volunteer wrestling coach at Horace Mann Middle School who was accused of molesting 22 boys and faced 207 counts of child exploitation, child sexual assault and possessing child pornography, has taken a surprising turn.
7News reports that the jury was unable to reach verdicts on most of the charges against him. Carrier was convicted only on child-pornography charges, 21 in total, but he was not convicted on any of the 36 molestation charges. The jury remained deadlocked on 150 other charges reaching no verdict.
The courtroom was surprised by the verdicts the jury reached. The jury forewoman, who only gave her first name of Julia, spoke with KRDO and tried to explain. She said that there were two jurors who would not agree with the other 10 jurors about convicting Carrier on the child sex abuse charges. She also said the trial was one of the most emotional, frustrating periods of her life.
District Attorney Dan May said he plans on re-trying Carrier on all the counts the jury could not reach a verdict on. If May does, he apparently has the cooperation of many of the children that took the stand in this trial KKTV reports that a lawyer representing parents in the case says the children are willing to take the stand again.
The defense maintained the argument that Carrier was simply performing his duties as wrestling coach, checking for skin diseases, like ringworm, that wrestlers are prone to become infected by. Carrier's defense attorneys also alleged that some of the children who testified--two of whom alleged that Carrier tried to masturbate them, while another alleged Carrier inserted a finger into his rectum while checking for appendicitis--were encouraged to lie for a court payout, according the Colorado Springs Gazette.
The Gazette spoke with an alleged victim's parent who said that when Carrier was working at Horace Mann as a wrestling coach he sexually abused her son under the pretense of examining the young boy for ringworm, a common wrestler illness.
Back in May, when Carrier was initially arrested, a Horace Mann student on the wrestling team made an anonymous statement to a CBS4 affiliate in Colorado Springs that Carrier placed his hands on student wrestler's bodies frequently when checking for ringworm:
He would actually take us into his own office one by one and touch us and look at us and stuff.
7News reported that Carrier had several assignments that placed him in situations with youth including a school resource officer at Horace Mann Elementary where he also served has wrestling coach, a coach for the Police Athletic League, and as an advisor to youth in the Explorer Scout Program.
Carrier worked for the Colorado Springs Police Department for seven years before he resigned in June 2011 amidst the assault and child pornography allegations.
Calling all HuffPost superfans!
Sign up for membership to become a founding member and help shape HuffPost's next chapter
BEFORE YOU GO
PHOTO GALLERY
Teachers Behaving Badly: Student-Teacher Sex Scandals