You could say that Joshua Elias's inspiration and motivation behind his paintings stem from reading too much Philip K. Dick or Robert A Heinlein, but you'd be wrong. The intense and highly remarkable idea behind his series, "Floating Cities," amongst many others, is a recipe of pure imagination, creative understanding and a touch of Sci-Fi. Elias, an American painter, channels his own experimental and systematic origins while also guiding these origins out of others.
Having grown up with an artist mother and days spent roaming around The Art Institute of Chicago, Joshua Elias realized the beautiful pros of visual art early on. His father, a salesman, took on territory in California and brought the family with him. After graduating high school, Elias attended San Diego State, where he bounced from a Communications major to Fine Art. Elias survived his twenties, as most of us do. But this run included the loss of close friends, a house whittled away by a fire, and a short "beatnik era," where he traveled through Europe. His Kerouacian quest lead him to West Berlin, where he spent some time teaching Theatre and Drama to the military, and won an award for excellence in teaching. After his travels, he returned to California, specifically Los Angeles, and began his career as a professional artist equipped with pockets full of inspiration.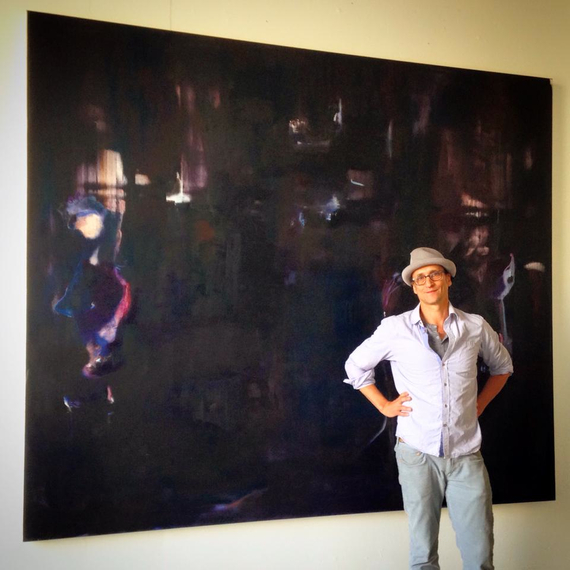 It started as a focus in film and design. Elias made short films in college and then began crafting sunglasses made out of 35 mm film, with the message of a carbon copy Los Angeles, everyone with a similar vision. After repeatedly visiting a bookstore, and purchasing discount European art books, Elias moved on to oil paints, thus commencing the road to perfecting his craft. Shifting from linen to canvas, Elias chooses his platform based on his mediums, which are usually oil paints, but sometimes his own concoction. Usually, when starting a new piece, Elias will make his own paint using linseed or cooked oil and ground pigment together, to create a specific consistency that satisfies his needs to saturate a surface. Throughout the interview, Elias commented on the importance of the weave and creating on an organic exterior.
"Each surface, whether it be a canvas or linen, has a subtle weave in the material. I start out with homemade paint in order to fully supply the weave. Sometimes linseed oil, sometimes rabbit skin glue. This way the pigments coat better and I can mix on the canvas using cake knives or a variety of brushes. I always start at the upper left corner of the canvas. It took me a while to figure out why- sometimes I'm still not sure. When I start there, my canvas becomes an organic surface. Like the curves of a body, my surface becomes an organic form."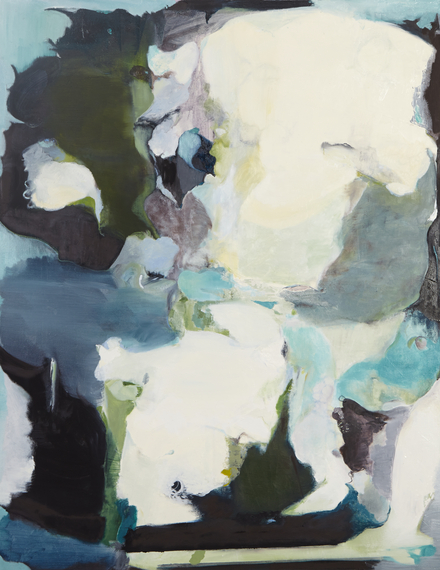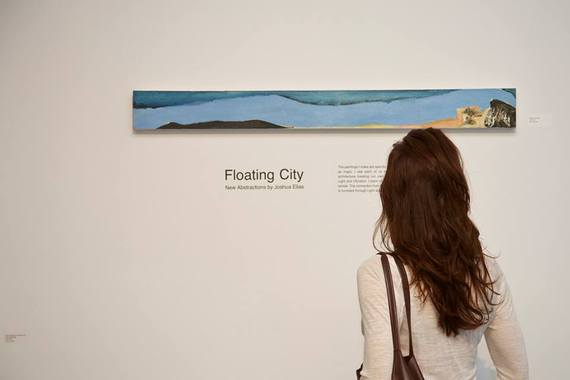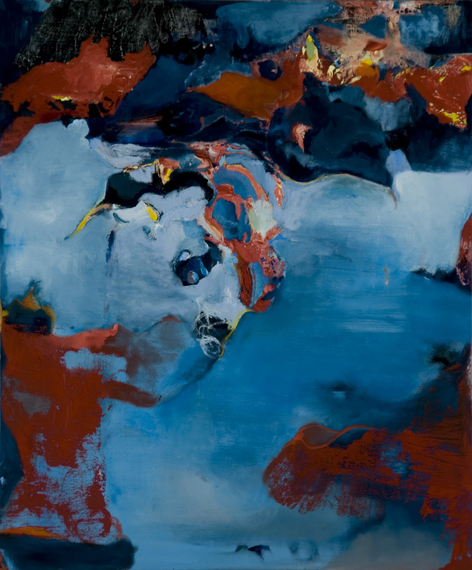 Elias's portfolio is a collection of works that are stunning in color and surprising in depth. The hues of each piece seem to work perfectly next to each other, whether in a calming manner or a specific kind of beauty that is achieved by discordance. Like many pieces of abstract art, Elias's work means the most with a little explanation. But don't let that dishearten you, Elias's work is just as lovely without commentary. Referred to as "maps" by both Elias and critics alike, each painting acts as a guidance that, although already existing, is often hidden beneath the surface of the human mind. Citing a "thunderous explosion of hypnagogia" as message and influence, Elias paints subjects that dive into this creative subconscious/conscious. Every painting that's ever been made has some kind of a story, but Elias tells a different, relatable tale, connecting us all in a way that we were unaware of.
"It's the state of transition between wakefulness and sleep, but I think it's more than that. I always knew I had a vision; I still do. It's this private, unspoken time, like it's a faux-pas. We are most creative during this time and the greatest things come from this period. But that's only where it begins," Elias explains. "My paintings revolve around this theory of concealed time, notions and existence. We all have our own personal architecture. We are constantly building these worlds, just by living our everyday life. This sounds a bit Sci-Fi but, I believe these silent little worlds of ours are slowly making their way onto this plane, into this life. We do what we have to do, live our life, but these cities, our personal architecture, keep building. I think that one day, this will be the way we relate to each other. It is these places where we house our ideas and visions, and I am working to bring forth all of these visions. I am exploring this romantic notion by painting, with hopes that people will connect in this way and bring out their own city. These are our 'Floating Cities'."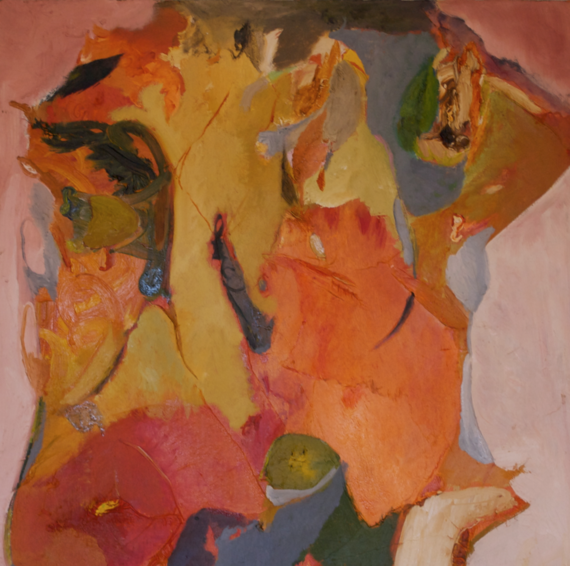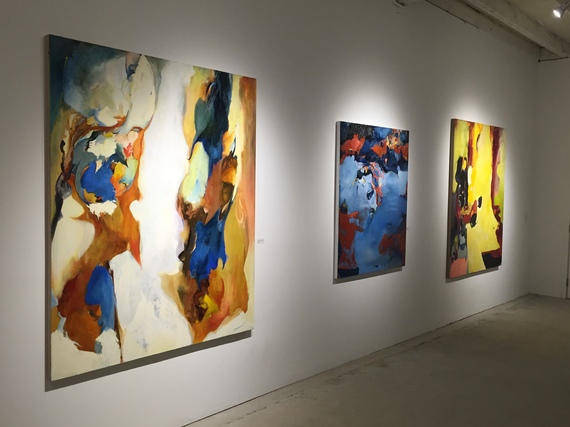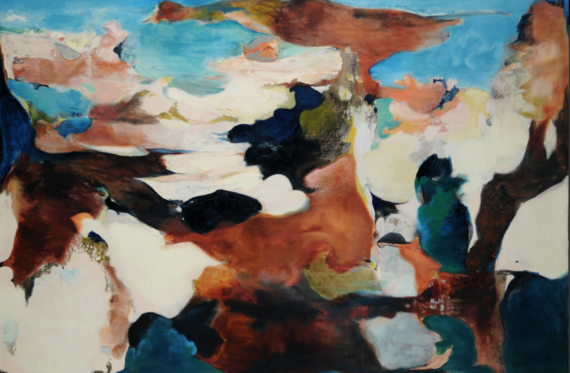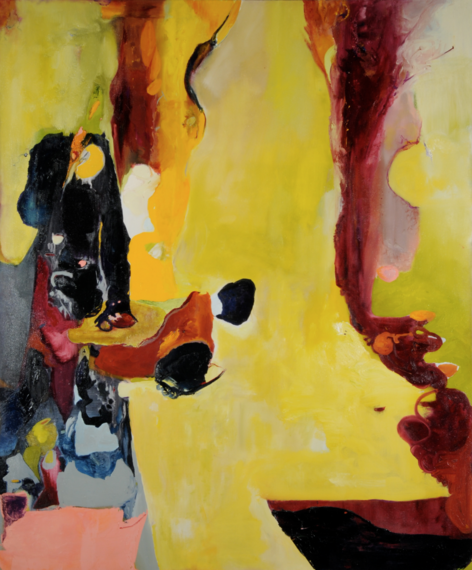 His relationship to art does not end with his own creations. Elias lives in the Los Angeles Brewery Arts Complex, surrounded by neighbors of fellow artists and teachers. An experimental idea that turned into an act of support, Elias along with a few friends started Laemmle's Art in the Arthouse. This program supports established artists by displaying their work around the Pasadena theatre, as well as curating solo exhibitions, and digitally displaying the artist's work before the daily showings of arthouse films.
In the upcoming Spring, Joshua Elias will have an exhibition at the Jill Joy Gallery and a solo show at Fathom Gallery in Los Angeles. In addition, he will show at the Non Objective Exhibition at Fullerton College in September 2016, and an ongoing solo show at Ehlers Estate in Napa Valley in the beginning of March. He will also spend a week working at an Artists Writing Retreat in Reykjavik, Iceland.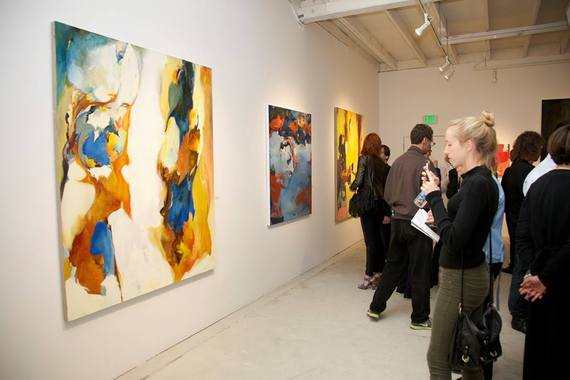 All photos courtesy of Joshua Elias
REAL LIFE. REAL NEWS. REAL VOICES.
Help us tell more of the stories that matter from voices that too often remain unheard.