The sheriff's office and the FBI are in contact with the State Department to verify this information, according to the TV station's website and FBI offices in Miami.
A father wanted for allegedly kidnapping his two sons might have set sail into the Gulf of Mexico with his abducted children, Florida police said.
Joshua Hakken, the dad with anti-government politics and a previous arrest for drug possession, broke into his mother-in-law's Tampa home on Wednesday, tied her up and ran off with his boys, authorities said.
Hakken and his wife learned that their children's maternal grandmother had won custody of Chase, 2, and Cole, 4, the day before.
The couple and their children might be on board a 25-foot 1972 Morgan blue sailboat with the name "salty" and the image of a paw on each side of the hull that Hakken recently bought, authorities said.
A witness told the Hillsborough County Sheriff's office that a similar looking vessel crossed under the John's Pass Bridge shortly after the abduction took place, according to Bay News 9.
From Key West to Mobile, Ala. crews from the Coast Guard and Florida Fish and Wildlife Department are looking for the boat, the station said.
A warrant is out for Hakken's arrest on multiple counts, including kidnapping. Authorities believe Sharyn is with him, but are unsure if she's a victim too.
They reportedly lost custody of their children last year in Louisiana when Hakken was charged with marijuana possession and the unlawful sale of narcotics in the presence of minors. Several weapons were confiscated too.
The kids were placed in a foster home and the parents allegedly attempted to abduct them from the foster parents, NBC Miami said.
Related
Before You Go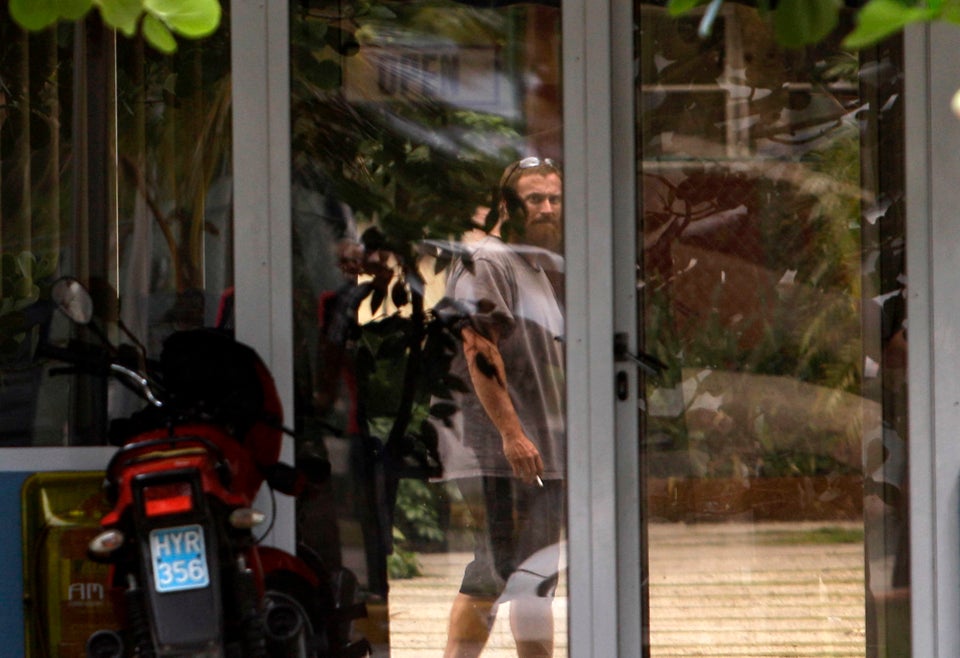 Joshua Hakken Suspected Of Kidnapping
Popular in the Community