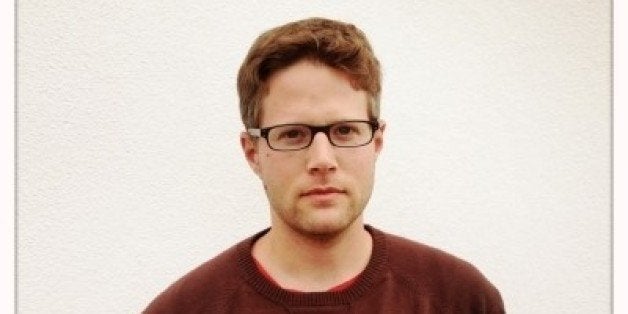 NEW YORK –- BuzzFeed News named journalist Joshua Hersh on Tuesday as the site's next Michael Hastings National Security Reporting Fellow, a one-year appointment given in honor of Hastings, an award-winning journalist killed in a car accident in 2013.
Hersh, a freelance journalist, previously worked as The Huffington Post's Beirut-based Middle East correspondent. He has written for The New Yorker, The New Republic and The Daily Beast. Hersh recently drew on his experience in Beirut for a moving profile of Abdul-Rahman Kassig, the American aid worker beheaded by Islamic State militants in Syria.
BuzzFeed editor-in-chief Ben Smith told HuffPost that Hersh's focus will be on "the non-military structures of American power around the world." Smith did not elaborate on Hersh's reporting plans. Such a project could include, say, the State Department's diplomatic role in conflict zones.
Smith said Hersh's work is "very much in the spirit of what Michael liked to do," which is to take topics some may consider dry and make them "really bloody and complicated and compelling."
Hastings, author of three books, including a posthumous novel, took an adversarial approach to covering powerful institutions, like the U.S. military. His 2010 profile of Gen. Stanley McChrystal for Rolling Stone led to the Afghanistan commander's resignation and garnered a Polk Award. Hastings was working for BuzzFeed when he died at age 33 in a car crash in Los Angeles.
Gregory Johnsen, a Yemen expert who served as the first Hastings fellow, recently led BuzzFeed to winning a prestigious Dirksen Award for his deep reporting on the post-9/11 legal rationale for seemingly endless U.S. military intervention abroad. Johnsen joined BuzzFeed's foreign desk full time at the conclusion of his fellowship.
Smith said Hersh will be given the time and resources to pursue longform pieces. As part of the fellowship, he'll receive an $85,000 stipend, along with benefits and expenses for reporting.
In a statement, Hersh said he's "thrilled to have the opportunity to work with the exceptional team at BuzzFeed News to produce journalism that challenges common assumptions about America's role in the world at a time of shifting national priorities."
"Michael Hastings was a fearless and clear-eyed observer of the foreign policy consensus," Hersh added, "and it's an honor to follow in his footsteps."

Related
Popular in the Community