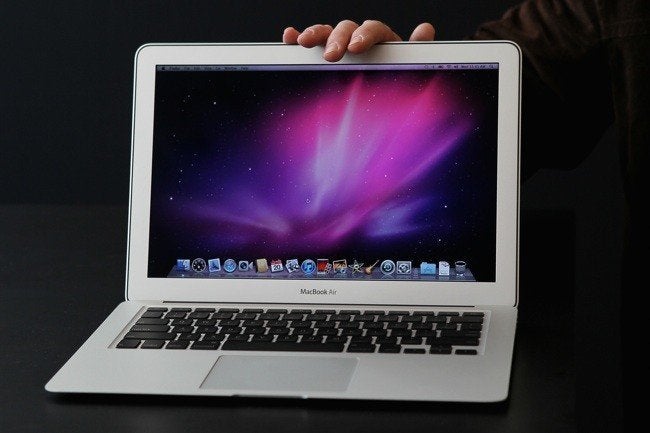 UPDATE 1: According to a recent update on Kaufman's Tumblr blog, the police have apprehended the man from the photos. Writes Kaufman:
ARRESTED! An Oakland police officer just called me to let me know that they arrested the guy in my photos! BOOYA! The police used my evidence (email which pointed to a cab service) that he was a driver and tricked him into picking them up. Nice work OPD!
Kaufman later tweeted that the police have recovered his laptop.
UPDATE 2: "I got my laptop back," Kaufman tweeted Thursday, along with a photo of the happy reunion.
___
PREVIOUSLY: MacBook owner Joshua Kaufman is currently tracking his missing laptop and remotely using the device's webcam to gather photos of the alleged thief. He's also sharing the "mugshots": Kaufman is posting the photos on a Tumblr blog called "This Guy Has My MacBook."
According to Kaufman's Tumblr account, his laptop went missing in Oakland, CA, on March 21, 2011.
"I reported the crime to the police and even told them where it was, but they can't help me due to lack of resources," Kufman writes in the blog's description.
Luckily, Kaufman had equipped his laptop with the app Hidden, which pinpoints the device's location, stealthily snaps photos of the user and collects screen grabs of activity taking place on the device.
So far, Kaufman has posted several photos of the person currently using his laptop and has included pictures of the man trying to access a Gmail account and attempting to delete Kaufman's MacBook user account.
Kaufman's story is similar to that of Sean Power, who live-tweeted the search for his stolen laptop and located the device using tracking software Prey. In fact, Kaufman tweeted on Tuesday that Power has given him some pointers on recovering his property.
Calling all HuffPost superfans!
Sign up for membership to become a founding member and help shape HuffPost's next chapter