At the tail end of the sixties, Joshua White made a name for himself by projecting swirls of color behind the stage at the Fillmore East, a Yiddish theater turned concert space in Manhattan's East Village, where regulars of the likes of Jimi Hendrix and Frank Zappa gave the venue the exalted title, "The Church Of Rock And Roll." White's Joshua Light Show and its contemporaries in the UK and the West Coast turned the live shows of musicians of the time -- Hendrix, Pink Floyd, Janis Joplin -- into dreamy listening sessions around a lava lamp writ large.
For four days this fall, those sessions will re-commence. A revival of the Joshua Light Show will drop into NYU's Skirball Center For The Performing Arts in September, near White's old stomping grounds at the Fillmore (which lives on today as a bank). Among the musicians fronting White -- who now makes a living in television direction -- are Lou Reed, Dame Evelyn Glennie, the famed deaf percussionist who plays barefoot, experimental harpist Zeena Parkins, lately of Bjork's Biophilia album, and MGMT's Andrew VanWyngarden.
To pique your nostalgia, we've posted a few images of White going at it in the slideshow below. Head to the Skirball's site for more details.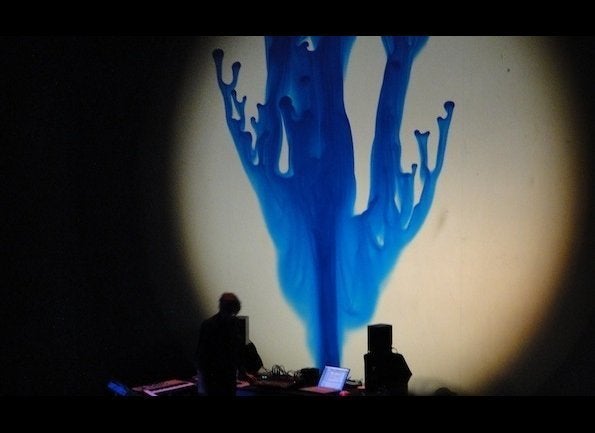 The Joshua Light Show
Popular in the Community