While Burning Man features sex clubs and robots, and Coachella features Top 40 artists, the Joshua Tree Music Festival focuses on those with a preference for smaller indie bands. The festival is also slanted to families with children they'd rather not expose to guys with cock rings tanning their members--Burning Man.
While many go for the music, which plays round the clock, others come for the unique experience that the attendees provide. The young, the old, pop culture junkies, those who only engage in fringe cultures, and nature enthusiast bi-annually descend on the desert city for days and nights filled with revelry, openness, and experimentation.
Taking place near Indio, California, the location of Coachella, the four day event features musical artists, vendors, and a unique combination of LA city culture and Joshua Tree's bohemian indie one.
The festival features pop, jazz, hard and soft rock, Latin, and electronica Artists. While many of the bands have sizeable but non-celebrity like followings, they are none the less astoundingly talented with musical prowess that often eclipses that of their more famous comrades.
This festival is not suited for the selfie-taking crowd who'd rather document a false reality than engage in the real one. These festivalgoers come to engage with people in person, not virtually.
Wearing everything from LED light wings to chaps with bunny tails, these attendees light up the day and the night with their purest form of art--themselves.
Joshua Tree is a visceral social experience that words cannot easily describe and is best vicariously engaged with through the eyes. Here are photos of the attendees from the 2016 May festival.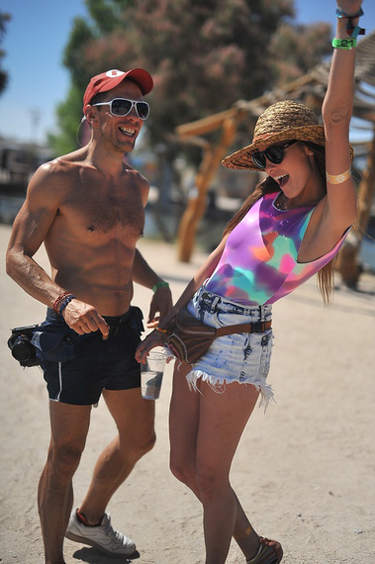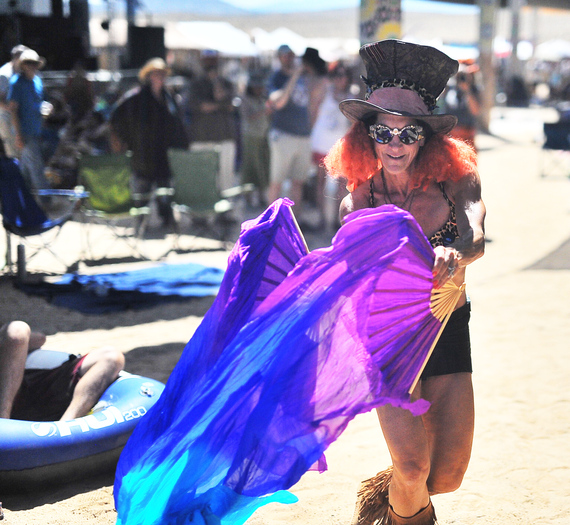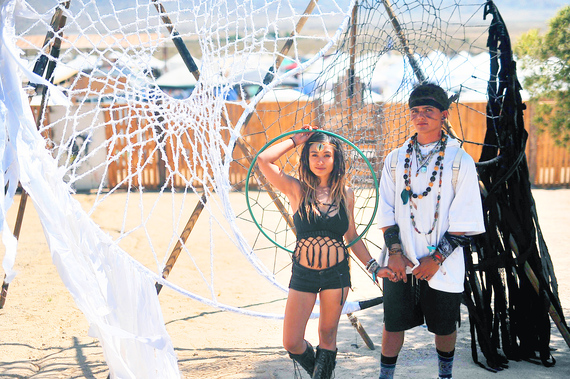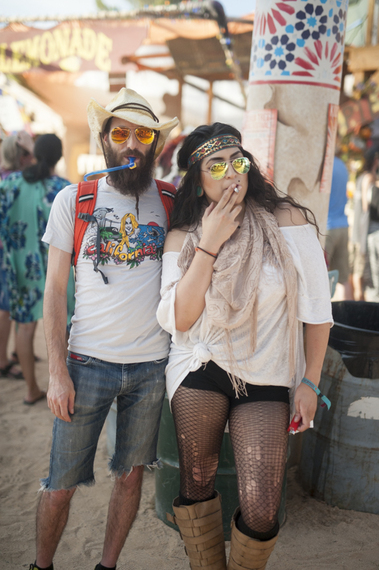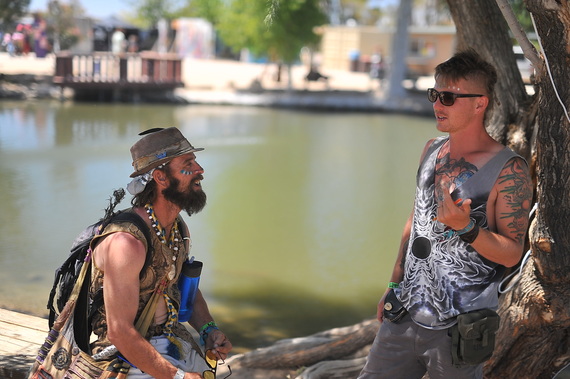 Calling all HuffPost superfans!
Sign up for membership to become a founding member and help shape HuffPost's next chapter