New York actor-singer Joshua Warr is offering a sneak peek at his upcoming cabaret show with a spirited cover of Jason Mraz's hit, "I Won't Give Up."
It's a fitting choice, because Warr says the song became a personal anthem during his split from a longtime boyfriend that, in turn, inspired him to write "Love & Warr," which plays New York nightspot 54 Below on Aug. 20. 
"I was fighting so hard for someone who wasn't fighting for me, at all. I had to wake myself up and change the way I was thinking," Warr, whose acting credits include "The Americans," "Law & Order: SVU" and "Hunting Season," told The Huffington Post. Mraz's lyrics, he said, "became a promise to myself that, no matter what, I remember the little boy with the big dreams and the big heart, and nothing is going to stop me trying to accomplish what I've set out to do with this life. And certainly no one, too."
But quiet musical moments such as these are just one aspect of "Love & Warr," which debuted at 54 Below in April. Warr bills the show as a "thrilling, fun, bold, emotional roller coaster ride," featuring a set that runs the gamut from 1960s girl-group pop to Broadway show tunes. Back once again for the return installment is Warr's drag persona Stormy Weatherz, whom he jokingly describes as his "inseperably close friend and confidante."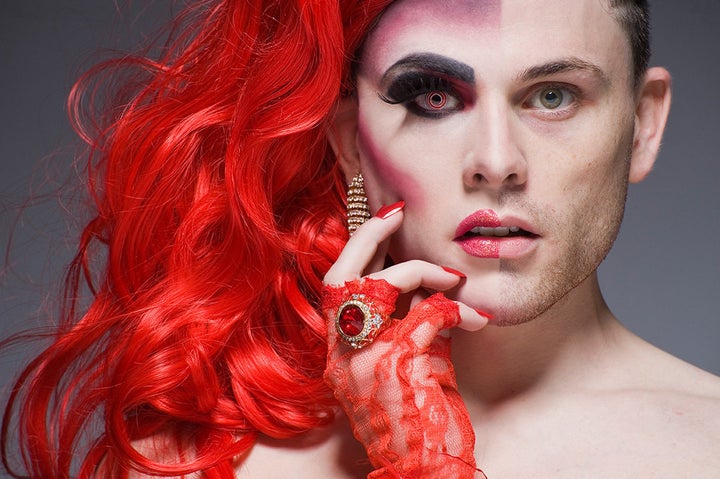 The April performance of "Love & Warr" featured Warr and Weatherz "facing off" in a spirited rendition of the classic Frank and Nancy Sinatra hit, "Somethin' Stupid," with the help of modern technology. If the name sounds familiar, it's because Warr was featured in a side-by-side photo shoot with Stormy Weatherz in New York photographer Leland Bobbé's stunning "Half Drag" series, which was seen on HuffPost Gay Voices in 2012. 
"She's melting everyone's heart," Warr quipped. 
As he awaits news of whether or not a third season of "Hunting Season" will be produced, Warr is slated to direct a new short play, "Haywire," for the Manhattan Repertory Theatre's fall short play festival.
"Other than that, I'm still waiting for a phone call from Ryan Murphy," he joked. "I think he might have misplaced my manager's phone number."
Joshua Warr performs "Love & Warr" at New York's 54 Below on Aug. 20. For more information, head here.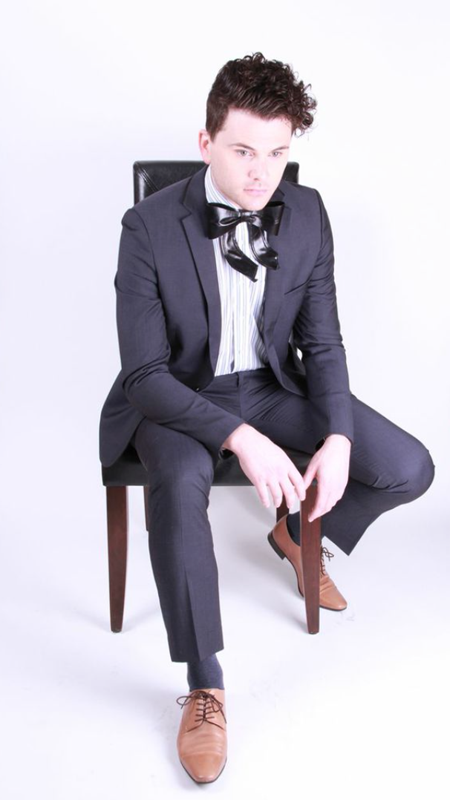 PHOTO GALLERY
Leland Bobbé's Half-Drag Portraits
Calling all HuffPost superfans!
Sign up for membership to become a founding member and help shape HuffPost's next chapter