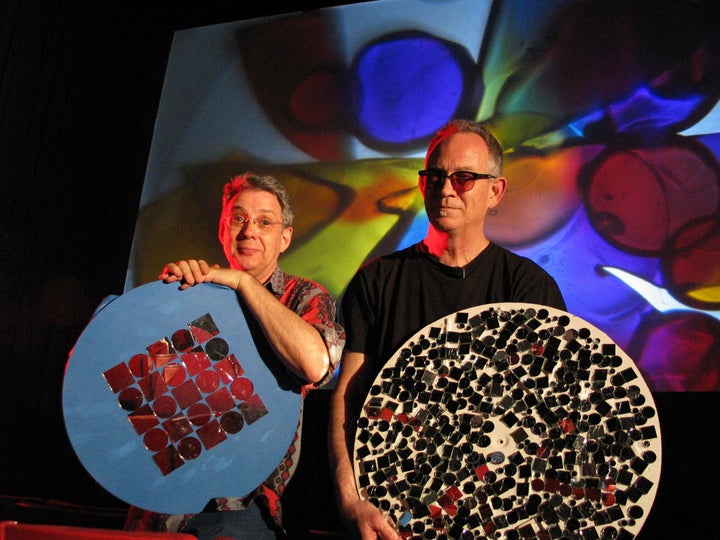 For the next three months, the Museum of Contemporary Art Detroit will be mostly in the dark.
But flashes of changing light will unexpectedly illuminate the sculpture, drawings, video, music and ephemera in the museum's new installation, "Joshua White and Gary Panter's Light Show."
The two New-York-based artists worked together to create a one-of-a-kind exhibition that takes over a large portion of MOCAD's 22,000 square-foot space. They came to Detroit to see the space in late 2011. Feeling charmed and energized by the city, they left after just 36 hours and started making plans for the exhibition on the plane ride home.
"I've been building this in my mind," said Panter. "It's coming out very much like I imagined."
White has been working with light for many years; he founded the Joshua Light Show in 1967 at New York's Fillmore East. Visual artists performed live behind musical greats like Frank Zappa and Janis Joplin. White also spent many years as a television director and producer.
Panter had long respected White's work. In the 1990s, the younger artist started making his own table-sized light shows, re-invoking, he explained, all the things he liked about the '60s. People who happened to find out about his barely-advertised shows would come see him perform in his Brooklyn studio. One time, White was in the audience.
Panter remembers White saying afterward, "I like your light show -- I think I could make it better."
The two have been friends for about a decade now and have been collaborating as artists since 2004. While both have long careers behind them, they're still making new leaps.
"We're still growing as artists," Panter said. The MOCAD show, he added, "is the first chance we've got to go nuts."
Luckily, he said, White is not intimidated by scale. When trying to imagine how they would create a new environment within a much larger space, they decided the museum would have to be primarily dark.
In the show, Panter's sculptures are layered with patterns of their own, with cartoonish characters, blacklight lines and deftly employed colors activating the 2-D surfaces. White worked with local company Fantasee Lighting to design the lighting scheme, which is all run by computer.
Music is part of the experience, too, and composer Devin Flynn wrote four separate tracks to play simultaneously in different parts of the exhibition, each meant to evoke a different reaction. Flynn's compositions, Panter said, are informed by Detroit's musical history.
While the exhibit sounds like it could be overwhelming or disorienting, that's not the artists' goal -- the exhibition is meant to be an active, exploratory experience. In the past, parents have brought their children to see the artists' work, and that's something they like. Both White and Panter talked about the inherent spontaneity and improvisation in the show.
"The thing we do ... [is] really engender daydreams," Panter said. "People will see things that aren't there. Your minds starts organizing [what you see and hear] into patterns."
But the show is really designed to be a platform for performances, from dance to folk music. Those shows kick off Friday night with dance punk band Adult., White Car and Monster Island.
The stage the artists created is behind a large white screen, and Panter imagines musicians could perform behind it like human shadow puppets, or in front of it, or behind it with a moving audience -- they have purposely left specifics undefined, trusting MOCAD and future performers.
While some artists get caught up in the minute details, White seemed to find it unnecessary -- and perhaps even destructive to the work -- to spend time worrying about things like the exact shade of blue paint used on a wall. As a television director, he's found he gets the best results when he finds ways to say what he wants with the least number of words possible.
"It's not going to break," White said. "There's nothing sacred."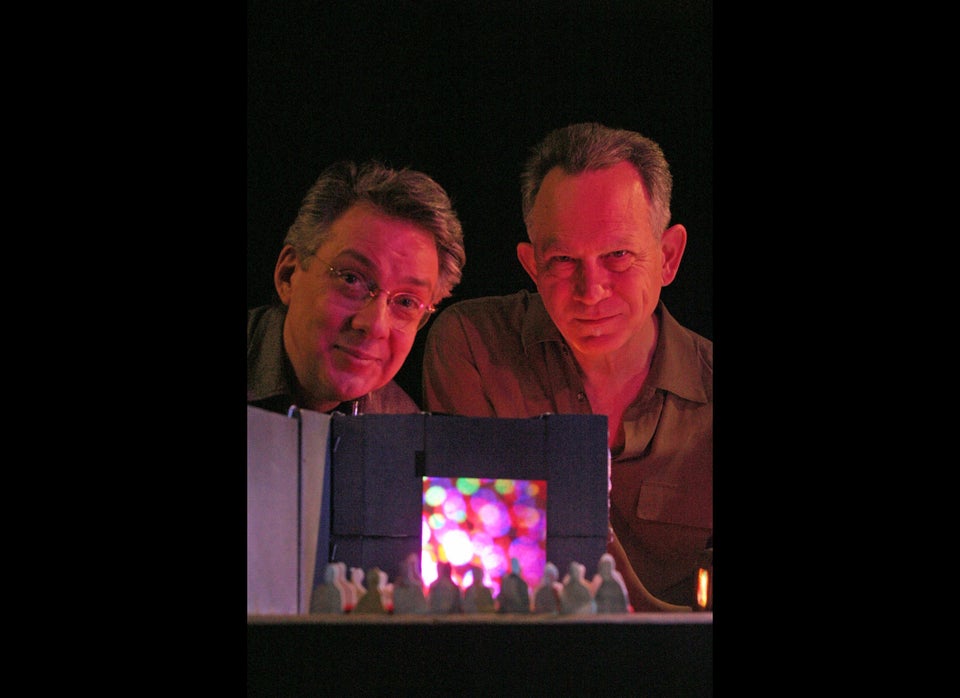 MOCAD is open 11 a.m. to 5 p.m. Wednesday, Saturday and Sunday and 11 a.m. to 8 p.m. Thursday and Friday. The museum recently introduced a suggested admission price of $5 for entry into its exhibitions during normal operating hours.
Popular in the Community