This soon-to-be college grad has an impressive story about beating the odds.
Joshua Williams will be graduating from Florida's Bethune-Cookman University in Daytona Beach this Saturday. He will be receiving a Bachelor's degree in criminal justice and is the first student at the university to start his own scholarship.
For much of his life, Williams recalled being surrounded by violence and crime -- his younger brother was found dead in a lake at the age of 16. A desire to go to college despite a lack of funds meant that he told the university he was living off-campus, even though he didn't have a place to stay.
According to the News-Journal:
He took copious notes in class because he couldn't afford textbooks. If he was able to borrow a friend's meal plan card, "It was a blessing. If I didn't, I was out of luck." Plenty of days he ate nothing more than a cup of noodles he got from friends whose parents bought them groceries.
Williams found a permanent home only in his junior year after he revealed his situation to the university. What's more, he even started the Keeper of Light book scholarship to help provide needy students with textbooks.
Story continues after photo.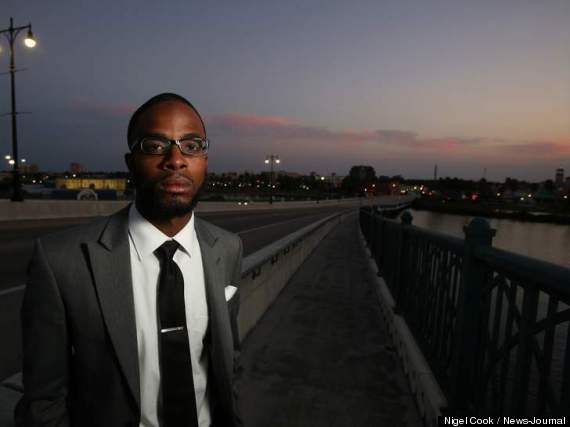 According to the scholarship's promotional video (above), Williams started out collecting donations in a water jug, but the fund has since grown with some help from the university and its sponsor, Verizon Wireless. So far, the fund Williams has raised $2,750 for the cause.
Popular in the Community