Superman is no match for Josie Kimberlin.
On Oct. 28, Josie's mother, Alyssa Butler, posted photos on Facebook of her daughter dressed as herself for her Missouri school's "Superhero Day." Butler told The Huffington Post that 4-year-old Josie was diagnosed with acute lymphoblastic leukemia in June 2013 and went into remission about nine months after her diagnosis. She said she came up with Josie's outfit idea the night before her heroic day.
"We were going through her closet the night before and she didn't really have anything with any kind of superhero stuff on it, so I asked her, 'Do you just want to go as yourself? Because you know you're mommy's superhero,'" Butler told HuffPost. "And she just kind of ran with the idea and she loved it."
So what exactly is little Josie's superpower? According to her cape, she's "destroying cancer one day at a time." Butler said she shared photos of "Super Josie" to highlight the strength of kids fighting cancer.
"There are a lot of kids out there battling cancer and they are heroes," she said. "They're something."
See more photos of Josie below and keep up with her on Facebook at Josie's Journey.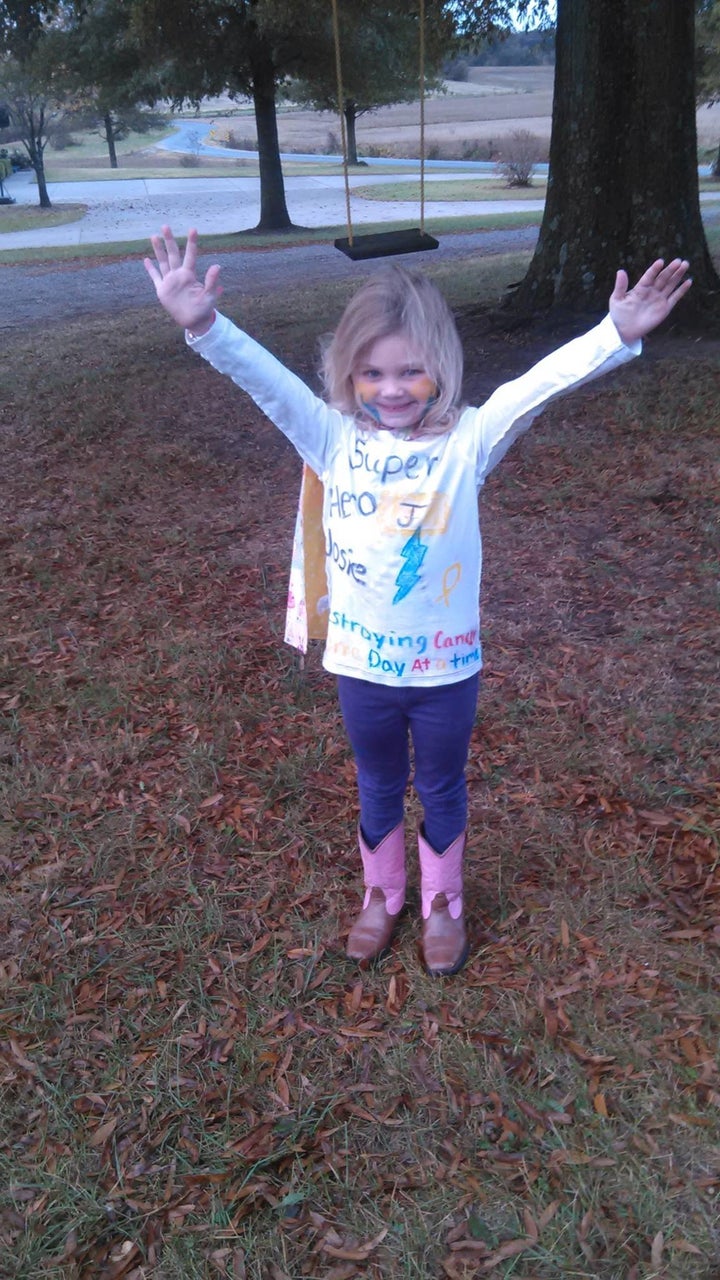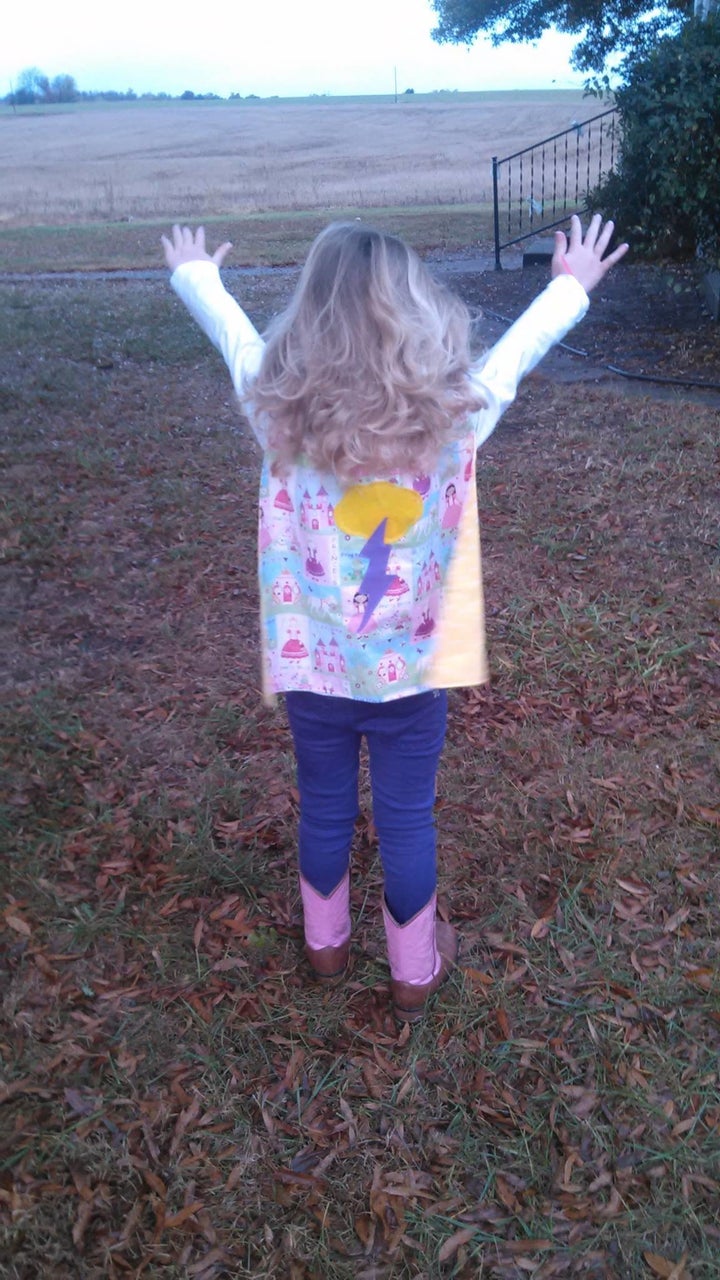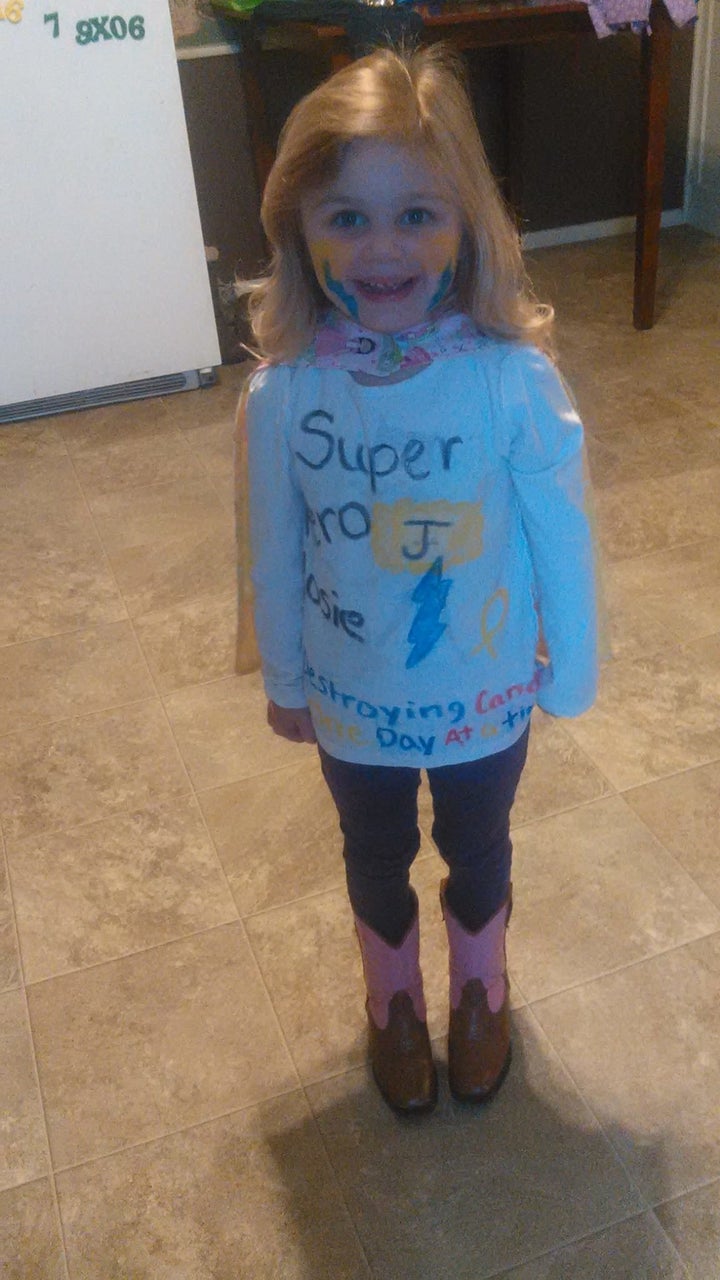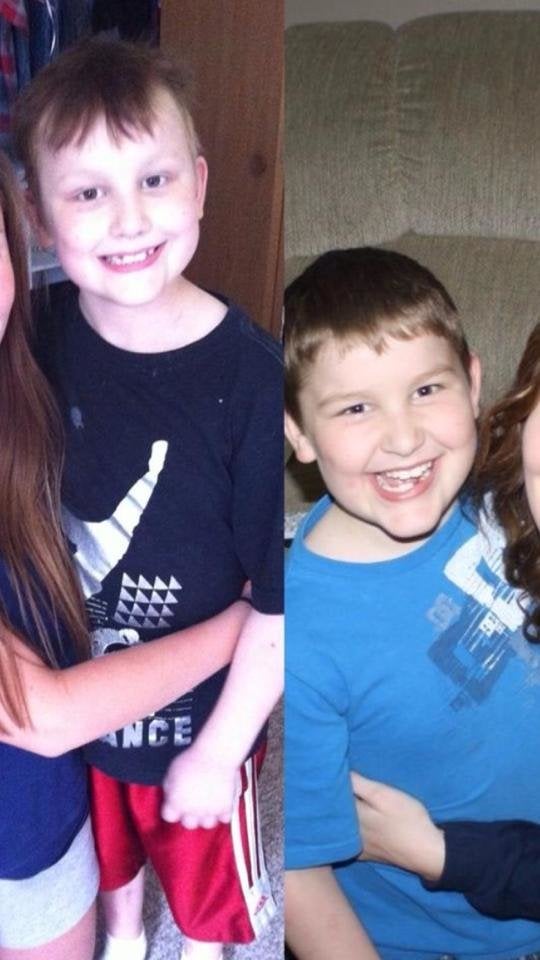 This Is What Pediatric Cancer Looks Like
Related