Joss Carter is a young British choreographer who embodies the purest principles of fine art, having distilled them in the incubator of his own soul. He is very much like modern dance predecessors who lived freed from society's artificial constraints, yet doggedly adhered to fundamental principles of fine art, even those purposefully broken.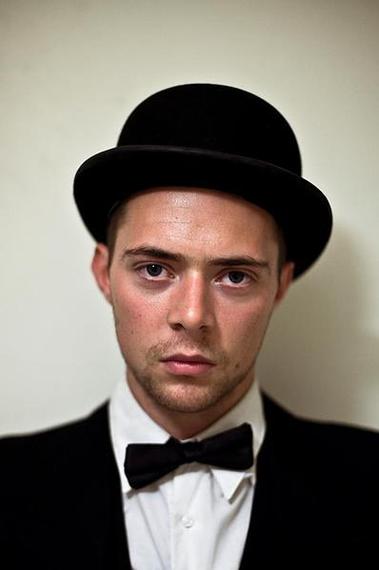 Joss Carter portrait from James Clothier
Carter's journey, just begun, feels very much in the lineage of greats such as Mary Wigman, Merce Cunningham, Pina Bausch and Erik Hawkins. His improvisations have such substance that even his very early student works evoke haunting suggestions of Isadora Duncan's darkest side, and an extremely pensive Doris Humphrey. Carter is one to watch.
Carter's art form is truly choreography, but also theater, visual art and living abstract film; audience members are within the work, even when the work is not designed to be interactive. One has a sense of being within his created world, yet knowing you are vitally part of it. This is every stage artist's hope--with Carter it is just what he does naturally. When 'in' one of his works (though you actually just sit and watch) you'd best bring all senses and knowledge, for you are swimming in the deepest end of the pool.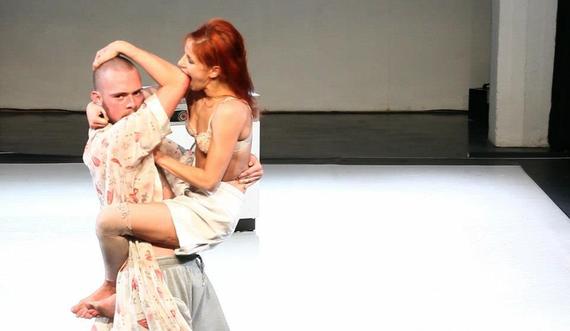 Joss Carter in his production "T.R.A.S.H."
Lovers of theatrical dance ought to search the papers for Carter's coming engagements, scour and devour his reviews, and dutifully queue for performances of new works. These works will be found in the treasured venues that still take risks, and those who trust directors, choreographers, writers, designers and the like to take the messages found in their own work seriously. It is in these odd corners of the world one still finds the kind of quality of expression and mastery of form that Carter's art represents.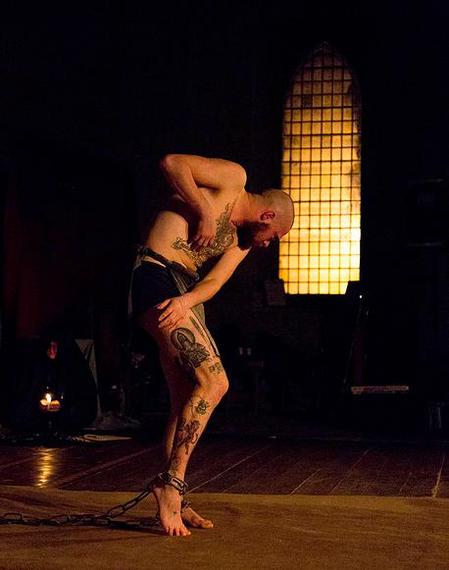 Joss Carter in "Salvation" his latest work.
Salvation
is what Joss Carter has called his latest work, presented in a small, unheated church in rural England. His subject, the stuff of ageless universality, is an abstract chronicle of those things people have put themselves through in order to achieve salvation for their digressions. Carter doesn't let us off easy. And in this work he's chosen to make it interactive, so that when it comes to the stoning of heretics, it is we in the audience who are asked to throw the stones. Would you? Could you? Carter is a master, a visionary, and a true fine artist.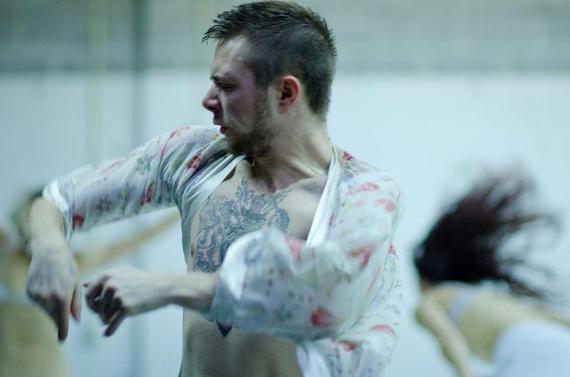 Joss Carter in "Tt Bernadette", photo by Paul van Weert
There is an aspect of art that is entertaining, certainly. There is also an aspect of dance that is beautiful, as Carter's young, fit body certainly is. Fine art, as distinguished from decorative art or entertainment, has a vital place in culture. The fine artist is graced with vision the average person does not easily possess, and is compelled by this gift of vision to express it. Indeed, the thousands of hours it takes to develop skill beyond the norm, and the thankless days and nights of dedication to an art form, are happily endured by the artist, for without this dedication the artist's voice is mute. A fine artist
must
create art,
must
express vision, or perish. If this sounds extreme or melodramatic, then you have never known a true artist, quite possibly because they are so rare.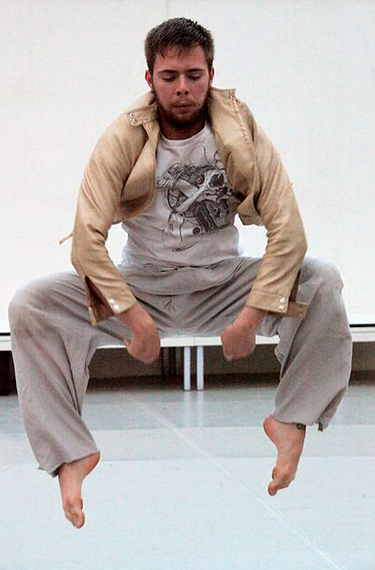 Joss Carter in T.R.A.S.H. - Disorderly Conduct
In Carter's early student works, his gift was evident in several ways. First, his choice of subject matter alone foretold artistic vision. His study of the effects of the microbes found in bottled drinking water is a clear statement, and warning with some irony. And when he chooses a recording, as he does in
A Living, Breathing, Walking, Talking Nightmare
(below) it is clear that his choreography leads us to a place of inner knowing, and questioning.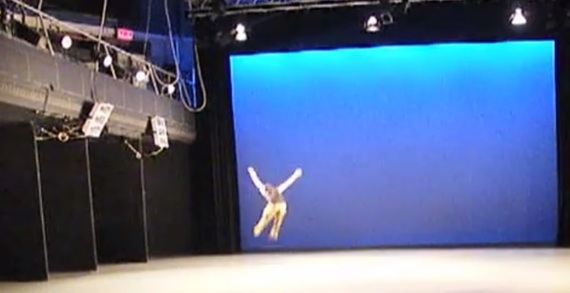 Joss Carter in "A Living, Breathing, Walking Nightmare"
https://www.youtube.com/watch?v=GMtlcmeIIp8
His professional work is intricate and well-conceived. His statements are theatrical, intelligent, visually compelling and as a whole represent performance art treatices worthy of contemplation. And with his 2013 work
The Ravenous Flight of Misanthropy
we see him evolve as an artist, delving into even deeper waters of the human soul.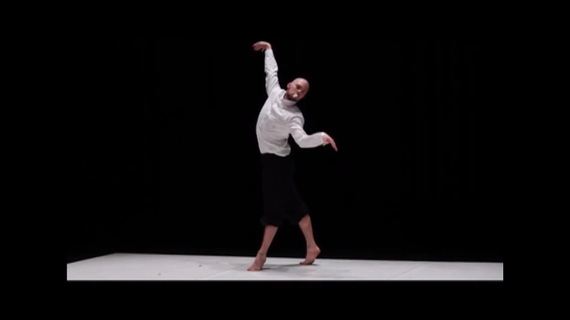 Josh Carter in 'The Ravenous Flight of Misanthropy' world premier
Joss Carter is one of the new breed that assures beyond any doubt that there is a coming golden age of fine art.
Calling all HuffPost superfans!
Sign up for membership to become a founding member and help shape HuffPost's next chapter