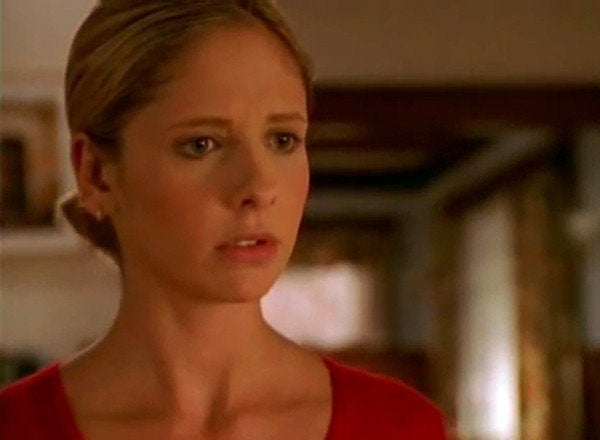 Whedon, the creator of "Buffy," is known for killing off beloved characters. On "Buffy" alone, Tara, Jenny Calendar, Angel, Buffy, Anya and Spike all met their deaths ... and that's just the tip of the iceberg. If we were to look at every project Whedon has touched? Forget it.
A Reddit reader asked Whedon, who's directing the upcoming "Avengers" movie, who was the hardest character to put six feet under.

Reddit user dbertie: "I'm sure that killing off a character you've invested a lot of time in can be tough. Have you ever found that doing this to a particular character has had a profound emotional affect on you? Who was the toughest kill?"
I actually find it refreshing... delightful.... vaguely arousing....

Actually, I'm, no offense, very tired of being labelled as "the guy who kills people". Shakespeare (he's this hot new writer) does it way more than me, and everyone's all excited about how he, as it were, holds a mirror up to nature, while I'm like the Jason Voorhees of the writing community. Unfair.

Also, probably Buffy's Mom.

Whedon killed off Joyce, played by Kristine Sutherland, in the Season 5 episode, "The Body." Widely regarded by "Buffy" fans as one of the best episodes of the series, the episode aired without any score or background music.
Watch a scene from the episode below.
Calling all HuffPost superfans!
Sign up for membership to become a founding member and help shape HuffPost's next chapter
BEFORE YOU GO