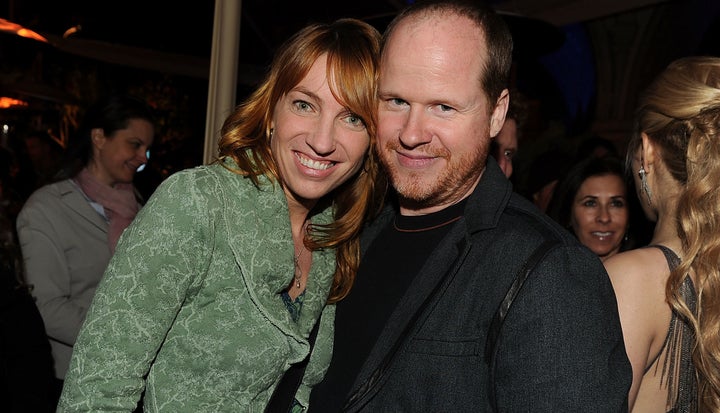 In a scathing essay published on Sunday for The Wrap, Cole, who recently divorced Whedon after 16 years of marriage, wrote that Whedon is a "hypocrite preaching feminist ideals." Cole ― a producer and actress herself ― revealed that Whedon had both physical and emotional affairs with other women throughout their marriage, and blamed his actions on the pressures of the patriarchy.
According to Cole, Whedon had his first affair during their first year of marriage while he was on the set of "Buffy The Vampire Slayer."
"Fifteen years later, when he was done with our marriage and finally ready to tell the truth, he wrote me, 'When I was running 'Buffy,' I was surrounded by beautiful, needy, aggressive young women. It felt like I had a disease, like something from a Greek myth. Suddenly I am a powerful producer and the world is laid out at my feet and I can't touch it,'" Cole recounted. "But he did touch it."
Cole wrote that Whedon "accepted the duality" of having constant affairs and remaining married to a wife he concealed those affairs from as part of his life.
"Later, after he confessed everything, he told me, 'I let myself love you. I stopped worrying about the contradiction. As a guilty man I knew the only way to hide was to act as though I were righteous. And as a husband, I wanted to be with you like we had been. I lived two lives,'" she wrote.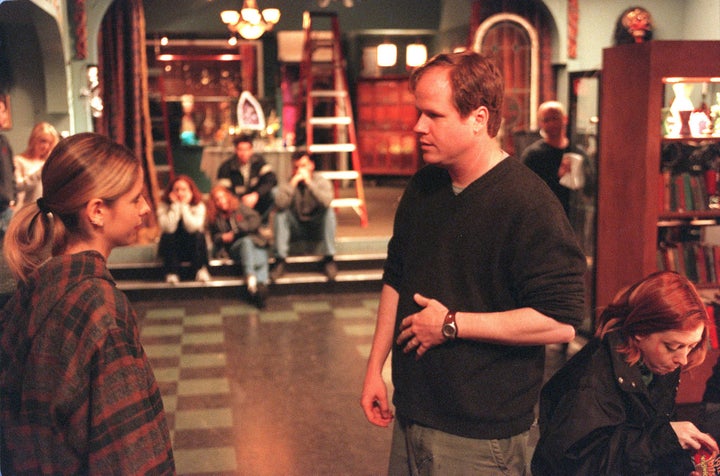 Cole wrote that when Whedon left her, he chalked up his behavior to the over-sexualized, patriarchal culture that men are apparently inevitably bound to get caught up in.
"When he walked out of our marriage, and was trying to make 'things seem less bewildering' to help me understand how he could have lied to me for so long," Cole wrote. "He said, 'In many ways I was the HEIGHT of normal, in this culture. We're taught to be providers and companions and at the same time, to conquer and acquire ― specifically sexually ― and I was pulling off both!'"
She added that Whedon's actions made her constantly second-guess herself after years of being lied to. Cole, who says that she was recently diagnosed with Complex PTSD, wrote that after Whedon left her, he admitted to "poisoning" her "subtly, over years" by "chipping away" at her.
"Despite understanding, on some level, that what he was doing was wrong, he never conceded the hypocrisy of being out in the world preaching feminist ideals, while at the same time, taking away my right to make choices for my life and my body based on the truth," she wrote. "He deceived me for 15 years, so he could have everything he wanted. I believed, everyone believed, that he was one of the good guys, committed to fighting for women's rights, committed to our marriage, and to the women he worked with. But I now see how he used his relationship with me as a shield, both during and after our marriage, so no one would question his relationships with other women or scrutinize his writing as anything other than feminist."
Fans, writers and media critics tweeted their strong reactions to Cole's essay over the weekend. Many expressed empathy for Cole ― and an unfortunate lack of surprise that a self-proclaimed, public feminist ally might be anything but one in his personal life:
A spokesperson for Whedon provided a statement to The Wrap in response to Cole's essay: "While this account includes inaccuracies and misrepresentations which can be harmful to their family, Joss is not commenting, out of concern for his children and out of respect for his ex-wife."
Head over to The Wrap to read Cole's full essay.
Related
Popular in the Community