Fourteen journalism schools have now signed a letter denouncing Sinclair Broadcast Group for ordering local TV anchors to read controversial on-air scripts about "fake news."
New York University's journalism school is joining the deans and department chairs of 13 other institutions who signed the letter on Friday, a program director at NYU said Sunday.
The other journalism schools include those at the University of Southern California, Syracuse University and the University of Maryland, whose Philip Merrill School of Journalism is known for sending graduates to work at Sinclair, Poynter noted.
The letter addressed to Sinclair Executive Chairman David Smith warns that the required readings violate a basic tenet of independent journalism that news content should not be slanted to advance the business or political interests of the outlet's owners:
In making the leap to disparage news media generally ― without specifics ― Sinclair has diminished trust in the news media overall. Ironically, Sinclair's use of news personnel to deliver commentary ― not identified as such ― may further erode what has traditionally been one of the strongest allegiances in the news landscape, the trust that viewers put in their local television stations.
The Trump-friendly Sinclair, the largest owner of local TV stations in the U.S., has been under fire since it demanded that local anchors read a script accusing other media outlets of promoting "false news" and "fake stories." The language echoed President Donald Trump's attacks on the mainstream media.
The footage of so many journalists reading identical scripts about the "troubling trend of irresponsible, one-sided news stories plaguing our country" was also reminiscent of a hostage video, many critics said.
The conservative media group is known both for its ties to Trump and for wielding tight control over its stations' content. In 2016, Trump adviser and son-in-law Jared Kushner said the Trump campaign had struck a deal with Sinclair to give the network more access in exchange for the stations running interviews with Trump without commentary.
In a December 2016 report evaluating Sinclair's tilt toward Trump, The Washington Post found that Sinclair had often required its stations to run stories that were favorable to him or critical of his Democratic challenger, Hillary Clinton.
Related
Before You Go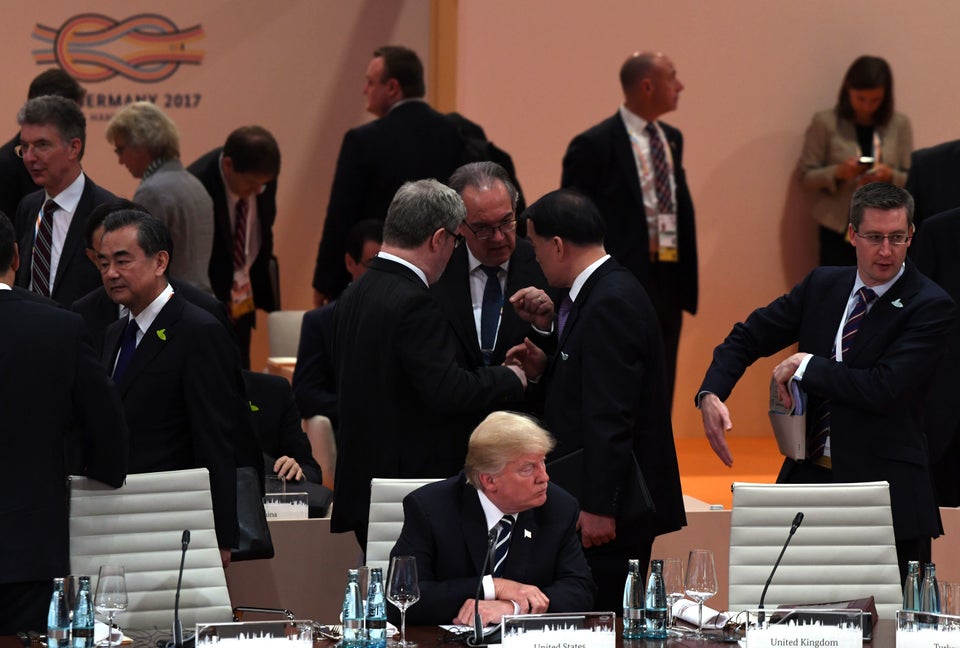 Around The World With Donald Trump
Popular in the Community