A journalist is going to jail for typing one single wrong letter.
Önder Aytaç, a Turkish columnist for an opposition newspaper, was sentenced to 10 months in prison Monday for "insulting public officials" after a tweet he wrote about Prime Minister Recep Tayyip Erdogan contained a typo, according to Medium's Zeynep Tufekci. Aytac claims that he meant to type "my chief," but that by adding the letter "K" to the end of his message he accidentally told Erdogan to "screw off."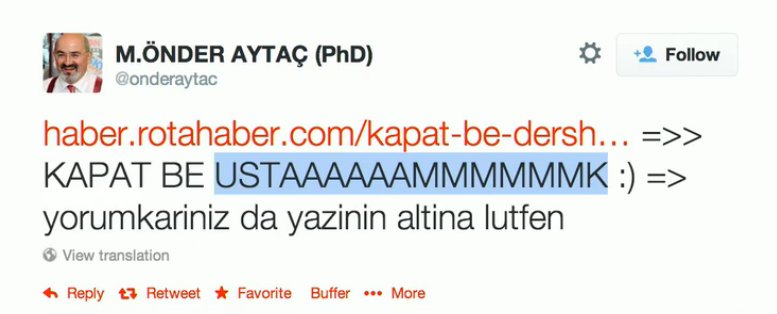 Aytac sent the tweet in September 2012 after news broke that Erdogan was planning to shut down private schools. Erdogan later sued Aytac for breaking Turkey's restrictive defamation laws that prohibit insulting public officials.
But Aytac has battled Erdogan's laws before. He was detained one month prior over allegations that he was involved in the leak of a top secret meeting between officials over Syria.
Popular in the Community