Journalists were among the scores arrested in New York City as the Occupy Wall Street movement marked its one-year anniversary.
The movement has been holding protests for the past few days to commemorate the date, and police have been very active in responding. More than 100 people were arrested on Monday alone.
As they have been since the protests began, journalists found themselves swept up, though on a smaller scale than at the movement's 2011 height.
Josh Stearns, campaign director for media reform group Free Press, compiled news about the arrests on Storify. Photojournalists appeared to be the most frequently targeted. Two photographers and one journalist were arrested on Saturday night, and several more during Monday's protests. At least one journalist from the local WPIX station was arrested on Monday. In one instance, police arrested a photographer, Julia Reinhart, while she was wearing identification that listed her as a member of the National Press Photographers Association. Another journalist and illustrator, Molly Crabapple, tweeted about her arrest on Monday. "Can't wait to draw this," she wrote.
John Bolger, a student journalist at Hunter College, was also arrested.
The NPPA issued a statement saying that it was "deeply concerned and troubled by the aggressive and indiscriminate manner in which officers and command staff are allegedly treating those exercising their First Amendment rights."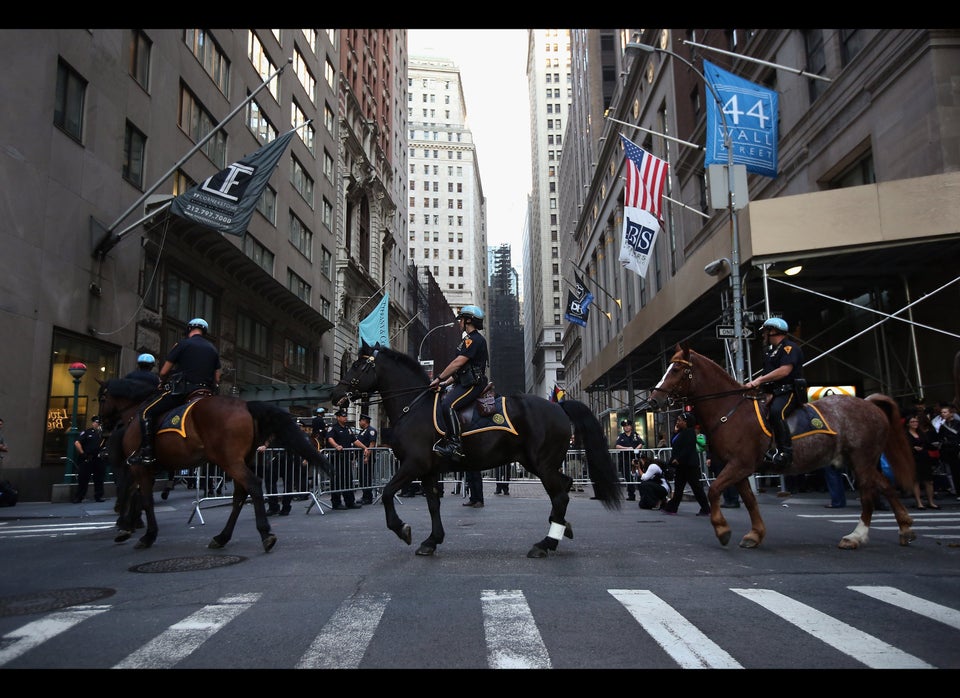 Occupy Wall Street Anniversary
Popular in the Community