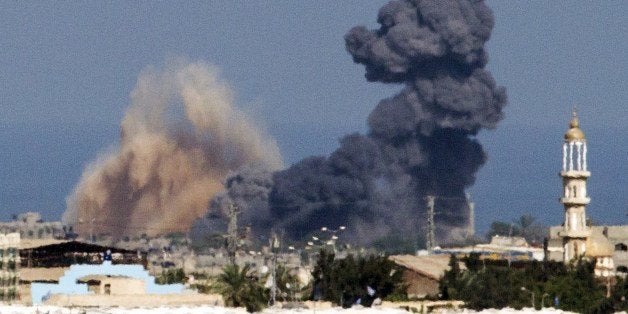 At least three journalists have been injured so far by Israeli airstrikes that hit buildings with news outlets inside, CPJ reported. The organization called the threat to media a "violation of international law" and demanded they stop.
"The Israel Defense Forces know where media outlets are located in Gaza and must ensure that they are not hit as part of its offensive," CPJ Middle East and North Africa Program Coordinator Sherif Mansour said. "Attacking media outlets is a violation of international law and denies journalists their right to protection as civilians in war zone."
The injured journalists include Watania Media Agency cameraman Muhammad Shabat, who was hospitalized on Friday after an airstrike hit a building in Gaza City where he and other Palestinian media outlets were reportedly staying. On Wednesday, Sawt al-Watan radio host Ahmad al-Ajala and station correspondent Tariq Hamdieh were also treated for injuries after a missile struck their building and ruined the station's equipment.
Last week, CPJ and several other press freedom groups spoke out against the killing of Hamid Shihab, a driver for Media 24 whose life was taken when an Israeli rocket hit his car. The vehicle was marked as a press car with the words "TV" in red. CPJ once again stressed that attacking media is a "direct contravention of international law."
Related
Popular in the Community