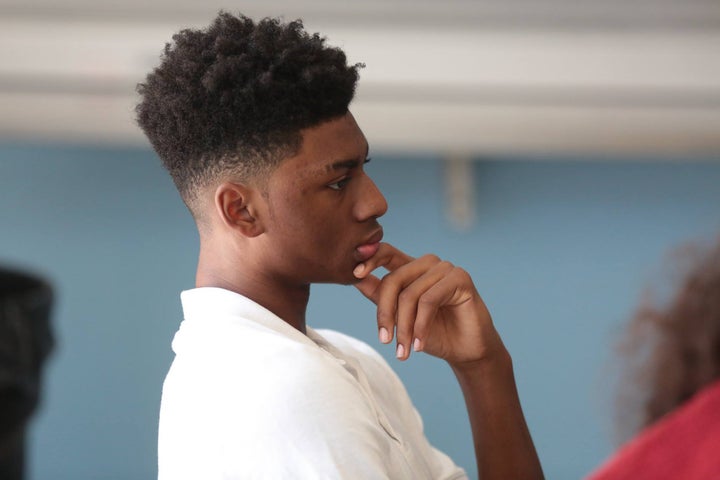 In several cities and towns throughout the United States, local chapters of the National Association of Black Journalists (NABJ) launched the Black Male Media Project this past weekend. Inspired by NBC Bay Area intern, photographer and filmmaker, Skyler Glover, the trailblazing initiative aims to positively change the narratives around the lives and images of black men in the news and society.
"NABJ has created the Black Male Media Project to combat the blotter-to-mugshot images of black male faces, to create a fresh and real view of black men in America and across the diaspora and to help build trust in communities nationwide," said NABJ president, Sarah Glover.
Featuring workshops, panels and events focused on examining newsroom diversity, professional development and networking, the Project was open to anyone helping to engage around the value of black males working in newsrooms and media.
"Memphis is 60-40 black," said Local 24 News producer Montee Lopez, speaking about the Tennessee city's population. "Despite the demographics news stations aim for, we're trying to tell people how to get the story out correctly. That we're more than just crime and mugshots," said Lopez.
Using the hashtag #InspireBlackMen, chapters throughout the country promoted the project to ignite change in the perspective of Black men in America.
"We had a great turnout. I think it's important for us and people to have conversations like these so they become normalized," said Micah Bledsoe, president of the NABJ chapter at Arizona State University.
During the NABJ Annual Convention & Career Fair, scheduled to take place in New Orleans this August, the second phase of the Black Male Media Project (a digital and photography campaign) will commence alongside a special reconvening workshop focused on Black men and the #InspireBlackMen project.
"This was an opportunity to share stories of the positive Black men we know, and how we can come together to share those stories with others," said Pittsburgh based photographer, Kenneth Neely. "Things begin when like-minded individuals come together to bring about change," he said. "I'm excited about the things to come!"
Founded by 44 men and women in 1975, NABJ is the largest organization of journalists of color in the nation. Providing professional development and technical training for black journalists, NABJ annually awards nearly $100,000 in scholarships and internships to college and high school students, as well as fellowships for seasoned professionals.
BLACK MALE MEDIA PROJECTS HOSTED BY NABJ CHAPTERS TO #INSPIREBLACKMEN
Arizona Association of Black Journalists
Atlanta Association of Black Journalists
Baltimore Association of Black Journalists
Charlotte Area Association of Black Journalists
National Association of Black Journalists-Chicago Chapter
Dallas-Fort Worth Association of Black Journalists
Central Arkansas Association of Black Journalists
Memphis Association of Black Journalists
New Orleans Association of Black Journalists
New York Association of Black Journalists
Hampton Roads Black Media Professionals
Philadelphia Association of Black Journalists
Pittsburgh Black Media Federation
Greater St. Louis Association of Black Journalists
Savannah Association of Black Journalists
South Florida Black Journalists Association
Tampa Bay Association of Black Journalists
Wisconsin Black Media Association
Related
Popular in the Community