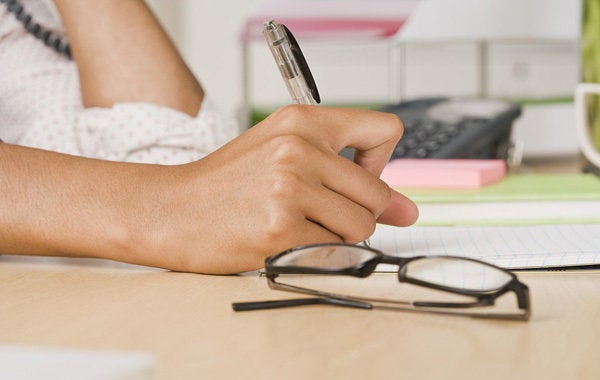 Recently, a Facebook post attracted me: "Gods don't kill people. People with Gods kill people."
Two short and simple sentences that contain a great deal of truth. Gods may become destructive weapons in human hands, trapping people in labyrinths of hatred, bloodshed and hopelessness for centuries. People tamed the most cruel beasts, but to date they have failed to tame their own passions to exterminate their "brothers and sisters" that pray, eat and dress in different ways.
As a citizen of the 21st century, I ask: May a Muslim, a Christian, a Jew, a Hindu, a Buddhist and an atheist work, sit and eat at the same table, in an atmosphere of peace and love?
In an age when so many politicians manipulate religion to promote deadly conflict, the journalists proved that people of different cultural, religious and ethnical backgrounds may be intimately familiar with each other -- even those whose faiths and countries still are trying to find common ground for peace.
Together, with the support of the International Center for Journalists and the Association of Religion Data Archives, and based on a 20-year-old idea of David Briggs, a leading U.S. religion journalist, we launched an ethical and professional body that can transcend national and regional biases to become a compelling voice, a trusted source of support and an indispensable resource for journalists worldwide reporting on religion.
Simply told, journalists reporting on religion throughout the world now have a professional body that will not control or censor their works, but will help them work together with their colleagues to gain in-depth knowledge of issues in global religion, obtaining a more balanced and nuanced perspective than is possible if one is limited by the biases and passions of an individual faith or culture.
Too many media professionals correctly fear they are playing with a "ticking time bomb" when writing about issues of faith. But ignoring the issue, or being swept along by popular prejudices, undermines religious understanding and promotes conflict.
I listened to many interesting opinions and concepts in Bellagio.
I liked very much how Larbi Megari, an Algerian journalist, defined the crucial criteria of balanced religion reporting: "We should write from the position as if we have no religion of our own. Journalists should practice their faith in the churches, mosques or other temples, not in their stories."
The Spanish journalist, Maria-Paz Lopez, the new chair of the association's Steering Committee, shared her opinion that journalists should promote journalism and not their own faith. As someone who has been reporting on religion for 12 years for La Vanguardia newspaper, she has seen many "alleged religion reporters who do not respect the journalism profession, advocating primarily the religion to which they belong."
Indian TV producer Bhavya Srivastava offered a very interesting concept of "popular religion" as a recipe for religious tolerance in the media -- no politics, no dirty games. He interviews the Indian spiritualists and astrologists whose work is based on peaceful religious platforms.
"Their popularity is huge, and people prefer to follow them than politicians," Bhavya revealed to me in our first conversation.
I agreed with him, given that Indian astrology has a strong influence even on my own people of the Balkans. Some of them travel to India to meet their fate. Even the atheistic wife of Serbian ex-dictator Slobodan Milosevic went to India to find her God in astrology. She visited one of the most famous astrologists in 1997, seeking his prognosis regarding the best time for elections. Luckily, the astrologist and stars were wrong.
At the same time, media promotion of "popular and commercial religion" was Milosevic's way to popularize his own regime, reducing religious journalism to the promotion of TV prophets, astrologists and magicians.
In Egypt, the land of traditional conflicts between Islam and Christianity, some local media promote the story about allegedly possessed Muslims going to Coptic Churches to be exorcised by Orthodox prayers.
My optimism that some dormant consciences will be awakened is rising now.
As a witness to the bloody Balkan wars where more than a million victims were left behind by politicians who manipulated religious passions for their own ends, I don't trust anything coming from the "men in the black suits." They even (mis)use religion in order to mobilize their voters in the presidential campaign.
So, all my hopes are placed in the hands of journalists. Politicians lost the battle with God(s). Journalists still have not.
When one of my Facebook friends, an American Orthodox priest, read my Bellagio impressions, he concluded that I am a "fully indoctrinated victim of New World Order."
Obviously, IARJ will not have an easy task blazing a path to religious understanding, but participants agreed they won't take on the role of U.N. Safety Council, trying to solve interfaith conflicts. Not at all. They only want to ethically investigate the truth, although the truth always doesn't mean the peace.

Related
Popular in the Community