There's no denying it: Rarely a wedding or party goes by without Journey's "Don't Stop Believin'" being played.
Released in June 1981, the song appeared on the rock band's seventh album, "Escape." Although it never made it to No. 1 on the charts, "Don't Stop Believin'" has seeped into our culture in countless ways. The "Sopranos" series finale. That memorable "Glee" pilot episode. Broadway's "Rock of Ages" musical. Your karaoke night. You probably know the words by heart, but you may not know the details behind the making of the song.
In the 1970s, Cain ― then an aspiring musician ― left his hometown of Chicago for Los Angeles in hopes of landing his big break. When things didn't go as planned, he phoned his father for some help. It turned out to be a fateful call.
"My dog got hit by a car, and I was in Hollywood, and I had to pay the vet bill. And luckily they saved her life," Cain told HuffPost at Build Series. "I had called him for some money, for another loan. And I hated calling my dad for a loan. I said, 'Dad, should I just give up on this thing and come home? It seems like I might be pushing it back to Chicago.' 'No, no, don't come home. Stick to your guns. Don't stop believin'. I went, 'OK.' Everything he would say to me somehow I would just doodle in my little notebook that I wrote songs in. That's basically what happened. He had said to me, 'Don't stop believin',' and I took it to heart. He sent me the money, and great things started to happen."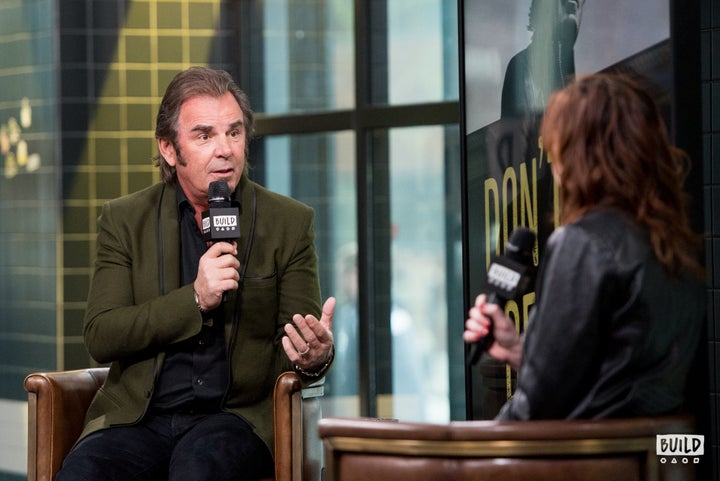 In 1980, Cain left his previous group, the Babys, to join Journey, replacing Gregg Rolie on keyboards. While writing songs for "Escape" with Journey singer Steve Perry and guitarist Neal Schon, Cain began to flip through his notebook.
"Steve Perry asked me, 'Is there another idea around? We need one more song.' And when I looked in the back of the spiral notebook, there was 'Don't stop believin'' ... and I thought, 'Well, Steve Perry would sing this if I can bring in a chorus of some kind,'" Cain said. "So I wrote this chorus, and I brought it in, and all of us together finished the song in a room. It was magical."
Cain said they could feel the momentum of the song, particularly after recording it in the studio.
"Workin' hard to get my fill. Everybody wants a thrill, payin' anything to roll the dice just one more time."
"I think when we finally heard the final mix, Neal looked at me, and he said, 'There's something special about this.' And I said, 'Let's make it the first song on the album, because it sounds like it draws a listener in. Let's make it Track 1.' So that's how we sequenced the album," Cain said.
"Don't Stop Believin'" reached No. 9 on the Billboard singles chart, but he said he doesn't recall that it was "a huge hit."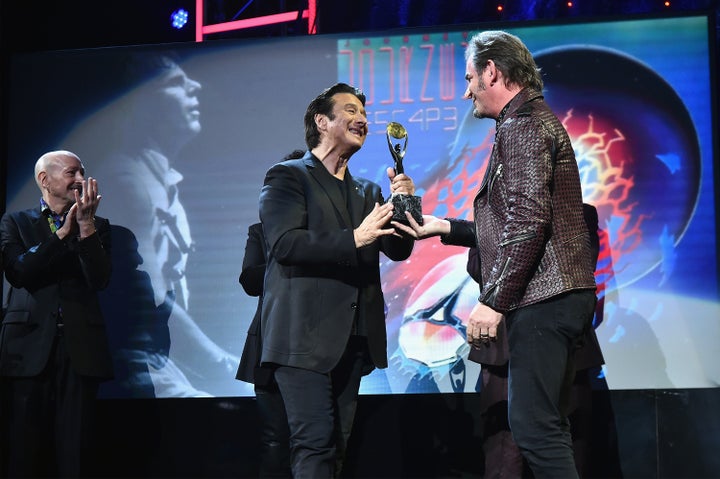 Years after the release of "Don't Stop Believin,'" Perry ― the voice behind the song ― parted ways with Journey, leaving a big hole to fill. After a couple of other frontmen, the group secured a steady lead singer in Arnel Pineda, who joined in 2008.
Last year Journey was inducted into the Rock & Roll Hall of Fame. Although Perry attended the ceremony, he didn't perform with the the band. Still, Cain thinks Perry enjoyed the moment.
"He seemed very, very vibrant and proud to be standing there with us," Cain said. "He lives a very private life, and he chooses to keep it that way. Whenever I see him at these events, he seems very, very happy, content with his life. I know he's gone through some troubles, like we all have. But he's moved on."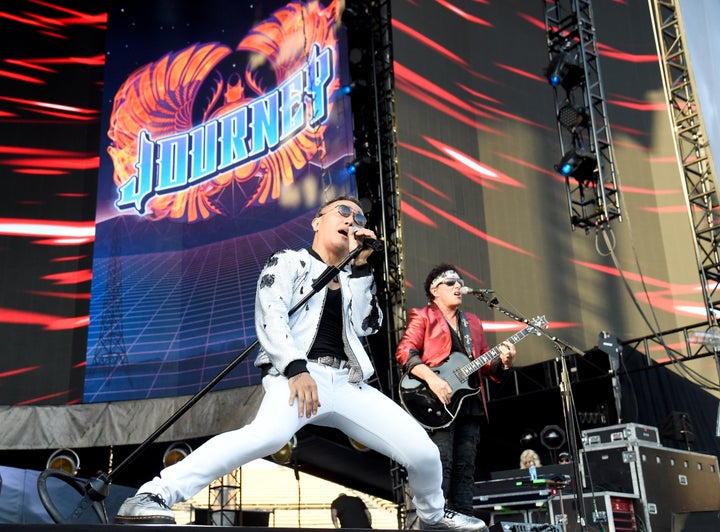 Cain has moved on too. He said he hopes to work on some new music with Journey soon. And you can count on the band performing "Don't Stop Believin'" on tour this summer.
"I don't ever get tired of it," he said. "For me, it's an honor to have a song that's loved by three, four generations by now … Anyone who gets tired of a song is working off their own ego. When we're in Journey, we check our egos at the door."
And as for the future of "Don't Stop Believin'"?
"It's like Thomas the train. It keeps chugging along," Cain said.
Popular in the Community