As they marched from Ferguson to Jefferson City, Missouri protesters were met with an ugly sight.
About 200 people met the marchers as they reached Rosebud around noon, activists said. A display of fried chicken, a melon and a 40-ounce beer bottle had been placed in the street. A Confederate flag flew. Counter-protestors shouted racial epithets.

One of the counter-protesters was a young boy with a sign that said "go home."
This is just the latest example of the vicious and sometimes violent opposition Ferguson protesters have faced.
Last week, video surfaced of a car driving through Ferguson protesters in Minneapolis, running over at least one person.
Then on Wednesday, another man allegedly drove through a group of protesters in St. Louis and then waved his gun at them.
These incidents are in addition to what many have called the overly aggressive, arbitrary and abusive interactions that protesters and reporters experienced in the lead up to the grand jury's decision not to indict officer Darren Wilson in the killing of Michael Brown.
Before You Go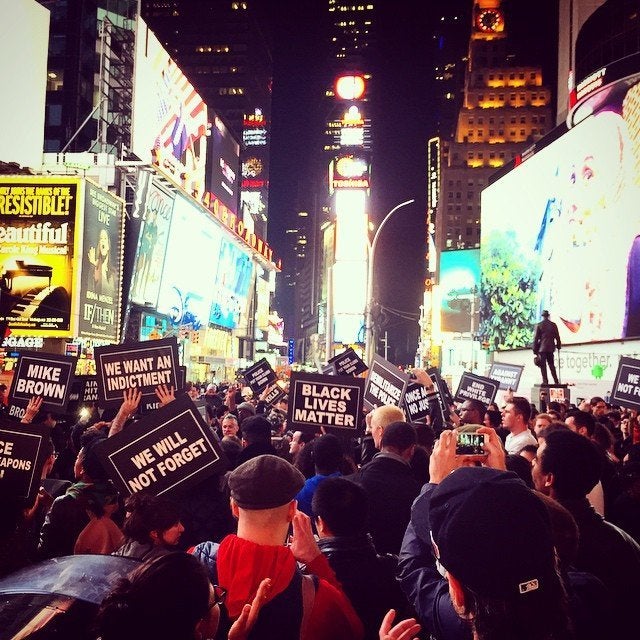 Ferguson Protests Around the Country
Popular in the Community