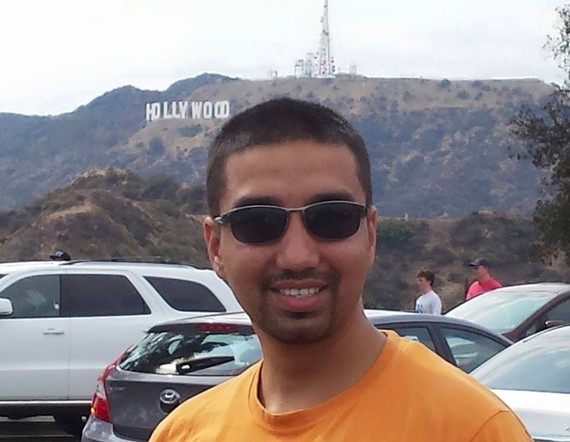 "My dad is my biggest source of inspiration"
There are few examples of self motivated people in the world who serve as outstanding examples for others to follow. One of them is the young Travel writer, Sanjok Acharya, This 30 year old Travel writer hailing from the Nepal's Sarlahi Distric, Works nearly every day to bring tourism news to the Nepalise community. Sanjok Acharya is a well known established name in the field of tourism journalism of Nepal.
Sanjok is very honest, loyal and knowledgeable. Especially, he writes in travel issues. He is a well known established journalist of Nepal. He has been working with Gorkhapatra National Daily for the past ten years. Gorkhapatra Daily is one the oldest Newspaper of Nepal, which has millions of readers around the world. His writing skills caught the attention of various readers. His deep interest and admiration for commentating on travel issues has allowed him to obtain a remarkable voice to reach out to his community.
As a child, Sanjok would frequently visit with dad in different tourism places of Nepal. Through this, he found his passion and dream for one day pursuing a career in travel journalism. His dad wanted to see him as a travel writer. Sanjok said, "My dad is my biggest source of inspiration". Several years later, after he decided to be a journalist, at 19 years of age, he began working as a news reporter in various weekly newspapers. He wanted to promote Nepali. As a human being, he is very patriotic person. He says Nepal is like a heaven. As a Nepali citizen, we have a great responsibility to promote nationally as well as internationally. His deep interest and admiration for commentating on travel and tourism issues has allowed him to obtain a remarkable voice to reach out to his community.
Mr. Acharya is associated with many journalists' forums. He played a crucial role in establishing Journalists' Tourism Association. He is the founder General Secretary of Journalists Association for Tourism (JAT) Nepal. He is the member of Asian Journalists Association, President of Nepal America Tourism Journalist Association (NATJA), Federation of Nepalese Journalists' Association Gorkhapatra Chapter, PATA Friends of Media Pole, Sports' Journalists Forum, Nepal Press Union Gorkhapatra Chapter.
During the long term in journalism, he has travelled to the United States of America, Germany, Netherlands, Belgium, France, Thailand, Malaysia, Singapore, United Arab Emirates, India, China and Bangladesh. Within the country, he has traveled to more than 55 districts of Nepal.
He has since emerged as an icon of Travel journalism and many others have followed in the footsteps of his style of reporting. He has contributed a lot to improve journalism and Mass Communication of Nepal
Sanjok attended Tribhuvan University of Nepal, graduating with Master degree in Sociology (First division). He wants to do PHD in Travel Journalism.
He is the author of 'Sarlahi Trail', a travelogue. Which is focused on the Terai tourism development of Nepal. He has published research in Piscar massacre and many more articles, opinions and features in tourism goes to his name.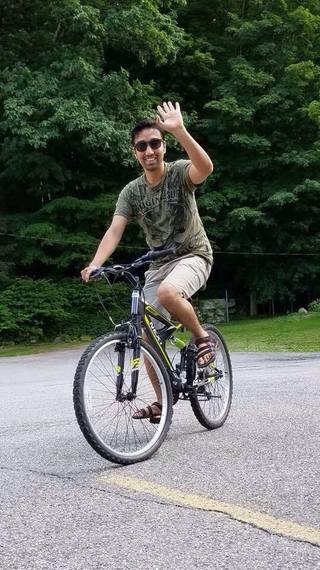 Government of Nepal has awarded Mr. Acharya with National Youth Talent Award. Similarly, he is awarded with Best TURGAN (Tourist Guide Association of Nepal) Award given by Chief Secretary Mr. Lila Mani Paudel, Best Destination Nepal Award was given by Minister of Culture, Tourism and Civil Aviation Mr. Ram Kumar Shrestha, Journalism for Tourism Honor from Minister of General Administration Mr. Lal Babu Pandit, honor from Tourism Minister for Organizing and judging Heritage Marathon and Wall Climbing. He has also received an appreciation certificate for contributing in Nepal Tourism Year 2011.
He has traveled to the USA in the invitation of the New York Times and published the articles in Gorkhapatra Daily, Everest Times, Setopati, Power news, Enepelese.com, eparyatan.com. Nowadays he writes an article as a volunteer on www.thenewyorkcitypost.com. According to Chief Editor of the New York City post, Ann Brady said "Sanjok has a great enthusiasm/passion for Travel Journalism. He is the real hero of travel writing because his work speaks for itself".
He is the tourism coordinator for Everest Times, which is published from New York. He is Chairman of eparyatan.com and travel editor of newsnepali.com.
Sanjok wants to research Native American Culture well as he wants to work for International Media in the USA. He has a great dream to study Doctor of Philosophy in Commutation Columbia Journalism School. As a president of Nepal America Tourism Journalist organization he wants to promote Journalism FAM Trip program, Art exhibition, and Cultural show. Acharya wants to build up relation between Nepal and America. America is a land of an opportunity for immigrants. He wants to promote Nepali tourism in between diverse immigrant that's the reason he wants to study in the USA.
'Strong interest, Knowledge, and honesty to work'
There is no doubt that Sanjok Acharya has established himself as one of the most profilic travel writer Nepal has known. He has achieved many accomplishments within a very short span of time and will only continue to impress his people in the future. When asked the reason behind his journalism success, Acharya replied, 'Strong interest, Knowledge, and honesty to work'. It is with these words that all should seek inspiration to excel in their individual endeavors.
Calling all HuffPost superfans!
Sign up for membership to become a founding member and help shape HuffPost's next chapter