 In 1986, Journey, with frontman Steve Perry, released the studio album "Raised on Radio" and traveled the globe for an accompanying world tour. Journey would not perform together again for almost ten years -- and that's when things got really complicated. After the 1996 album, "Trial By Fire," Perry, citing a hip injury, bowed out of the tour. This left Journey with a new platinum album, but no lead singer.
The new documentary, "Don't Stop Belivin': Everyman's Journey," premiering at the Tribeca Film Festival, takes us through the contentious backstory of modern day Journey. The film reveals a band that lost one of the most notable lead singers in history, Steve Perry, then faced scrutiny by replacing Perry with Steve Augeri, to how the band found its current frontman, Arnel Pineda -- a singer from the Philippines who guitarist Neal Schon found on YouTube.
Here, I met with Pineda and longtime Journey members Schon and keyboardist Jonathan Cain at a Manhattan hotel to discuss the loss of Perry, the decision to replace him with Steve Augeri and the band's new found glory with Pineda. Also, as the band iterates, never say never to the idea of a reunion with Perry.
There a scene in the documentary where Arnel is reading some nasty Internet comments about being a Steve Perry impersonator. Though, is it better because technically you're replacing the guy who replaced the guy?
Cain: You should have seen it in the old days. It was not good. He doesn't know because he wasn't around. When we first tried it, there was a lot of resistance.
Schon: But, honest to God, we started from scratch again. Because at that time, there were no promoters who would bite -- at all. They said, "You guys are crazy. It won't work."
Cain: In Hawaii, for example, we tried to go over there where we are very popular and the radio stations said that there would be riots.
To be fair, Steve Perry sang on the "Trial By Fire" album. If I bought a ticket to a concert and Perry wasn't there and I didn't know that, I would have been quite upset.
Cain: Well, of course, we were billing ourselves as "Journey Featuring Steve Augeri." We did that for five years. I mean, it had to be that way. It was on the ticket. Was it hard for Steve Augeri? Absolutely. I had people calling my studio line telling me what a piece of shit I was. I was honestly worried for Steve Augeri's welfare some nights out there. Because I didn't know: Would somebody try to shoot him? You don't know.
It probably didn't help that his name is Steve.
Schon: "Perry," "Augeri." It has a ring to it. I think a lot of people think we made it up.
How important was it to find a guy with Arnel's voice? I know that Steve Augeri's voice was not in great shape near the end of his run as lead singer and there were even rumors of lip-synching. Whether true or not, those rumors were there.
Schon: We needed someone to really nail our catalog. I looked for a couple of days, non-stop on YouTube. It was a different way to go about it, instead of flying people in from all over the world. I looked and looked for like two days, and Arnel popped up at the last minute in a link. I heard the voice and went, "He's got the high tenor voice." I realized he was very, very strong and covered a lot of area.
Cain: And he's not a tribute band singer. The tribute band singers are scary because because they are kind of clones, you know? We did have a guy that we looked at, but he was so much like Steve Perry, it was crazy. It was too creepy. But, it was kind of neat to get next to that and see it for a second. A lot of these tribute guys, they can sing the old stuff, but, you try to put a new song in their mouth and they can't do it.
Once Steve Perry couldn't tour to promote "Trial By Fire," was there any thought of quitting?
Schon: Inevitably, that's what it came down to. We wanted to tour, obviously. We had been on hiatus for about ten years -- then John calls me and says that he got a call from Steve that he wanted to do a record. I'm like, "What? Right now? Ten years after we haven't done anything?"
Cain: We had to break the bugaboo with Steve Smith and Ross Valory. Because, remember, Steve had zapped those two guys on "Raised on Radio." And we all played together for the first time in nine years. And it was unbelievable. We found out immediately why we should be in this room.
Schon: The bigger problems in front of us were that we did a great record, managed to get through it with no problems, it was released and went straight to number three, then we had "When You Love a Woman," which went straight to number one. The Grammys were coming up and they wanted us to sing one song, Steve was like, "Sorry, can't do it."
Schon: "My hip hurts, I can't do it."
Cain: Yeah, Steve had a health issue that came on.
Wasn't it a hiking accident?
Cain: That's what he said. In Hawaii, or something. So, we kept calling, "How are you doing? How are you doing?" And then it was no reply and we sort of lost touch with the guy. It was almost two years that went by. A platinum record and we're not going to do anything? So we were like, let's just call him and do another album. Maybe we can just be in the studio. We called him, "Nah, I can't do that either." We had nothing.
Schon: And at that point, too, he had gone out on his solo tour and was performing all of our stuff. In a VH1 documentary, he says, "Don't crack the stone. Don't play that stuff without each other." And he was the one who fractured the stone. He did it first. They left that on the editing floor and I became Lucifer.
Cain: He showed up at the Hollywood Walk of Fame. He showed up, which was amazing -- that showed a lot of class -- and he's been very cooperative.
Schon: With licensing and stuff. Arnel is an amazing guy, he's like, "If you ever want to come on and do a song, the door is always open."
Arnel, have you ever met Steve Perry?
Pineda: No, but I've been wanting to. I hope I can sing with him, you know, side by side. If he would welcome that. That would be awesome. I think, especially the hard core fans, they would love it.
Schon: We could definitely do "An Evening With" and make it a long show.
OK, let's say that Steve Perry called right now and said, "Come on guys, let's get back together." How would you react?
Schon: I don't think there's anyway not to have Arnel at this point. Who can say never? You can never say it's never going to happen. Maybe ten years from now? Six years? Who knows? But if that situation ever came up, I think it would be the both of them. And I think it would be at the point where it's a farewell tour ... and we're done. That's the only appropriate way to go about it.
Mike Ryan is senior entertainment writer for The Huffington Post. He has written for Wired Magazine, VanityFair.com, and GQ.com. He likes Star Wars a lot. You can contact Mike Ryan directly on Twitter.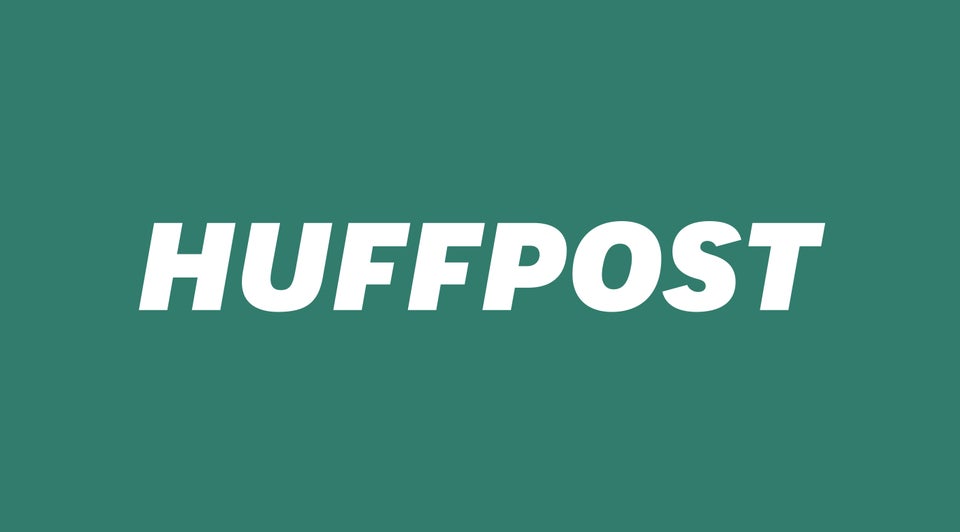 Journey Songs
Popular in the Community