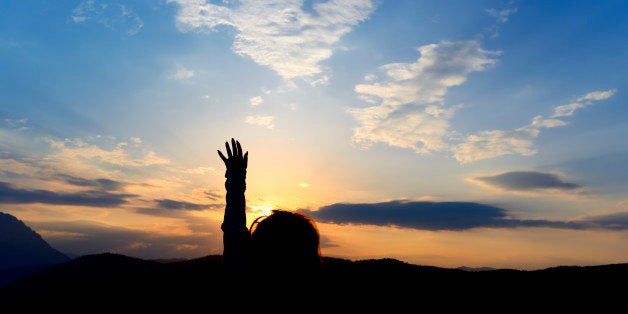 Almost two years ago my husband died in an accident leaving me standing breathless on the outset of an unknown emotional journey of anguish and despair.
As I look back on that first year I have a hard time recognizing the specifics of the world around me. A year of foggy realities and overwhelming emotions left me grasping for what I believed was real in a world that suddenly didn't make sense.
What I want to speak of here is the perplexity of that time, and how during that first year I didn't realize the extent to which I was impaired. Looking back now I realize that my body was in a complete state of shock and my logic of truth seemed to be completely immersed in protecting my new found fragile heart.
The words to follow are meant to validate that there is a normalcy and commonality in the journey of grief. Some may relate to all, some to none, but the more we speak of the process the more likely our personal sentiments will help another through the process.
If I could speak to the fragile girl that began the journey through the first year of grief, I would say so much more than I ever could have imagined I would say, and it all starts with this statement...
As you stand there dripping in fear and sorrow, overwhelmed with the war that seems to be closing in on your world, a year from now you may not recognize the person who started out on the unchartered territory of grief. It is through this process that, if you seek it, you can find new ideas as to your own personal values and hopes as long as you keep your eyes straight ahead and trust that there is a light, ever so dimly, in the future.
Grief is a beautiful and ugly process with everything in-between. The person you are becoming through internalizing the unparalleled awareness of the temporariness of this life, can be hard to keep up with. It is natural to feel overwhelmed with this knowledge and to feel that no one really understands the depths of your pain.
To be able to describe the feelings that are happening within yourself takes perseverance and a commitment to becoming one with the emotions rather than attempting to deny or push them away.This is a process that not everyone will accomplish. Living into the moments of agony are terrifying and often involve a maturity to the understanding that what is freely going in and out has no value, it is neither good nor bad, it just is.
Whatever feeling that you are feeling is part of your process. There are going to be crazy thoughts, feelings and inclinations toward death, and it is all part of the intricate process of grief that many cultures do not talk.
Some of these feelings will fade, but probably not as soon as you wish them to. Death may now seem more real than life, and right now, it is to you. We come into this world alone and live a life full of relationships, love and adventure. Through this we make beautiful relationships that we start to feel ownership over. When it is time to leave our bodies we do so alone leaving family, friends and lovers behind. The absoluteness of death highlights our awareness of this finality therefore death can feel more real than the short life we see around us.
Let this knowledge seep into your bones and make you into a person that will savor every moment, every interaction in this life. You can change the world with this powerful instinct of staying present and being mindful of the importance of our short time here on earth.
With grief you must sit in the current moments, there is no way out besides through the middle, and there is not way up unless you first go down. Wanting to either rewind or fast forward may be a yearning that now seems to flow freely from your heart but remember the importance of growing through your grief and not attempting to skip it.
It is a lonely journey that holds much truth. A discovery of what is real in a world that seems to be full of mirages. Do your best to walk through the valleys and peaks of grief with your integrity in tact, this may be what will matter most to you at the end of your war torn journey.
The loss of control just may be the outcome that will knock the wind out of you most. Feeling as if you have absolutely no control in a world that seems to be spinning wildly, can be both alarming and freeing. To be able to release the reigns that you now see have always been tightly grasped in your fist, is a beautiful consequence that will most likely permanently shift your perspective of life and remind you to stay ever present in the current moment.
Hold onto these moments for the beauty that they possess, a counterintuitive way to view the darkness. Remember that the beauty of love is still there, it is waiting to once again caress your cheek and wipe your tears when you are through crying.
Learn to fall in love with the person who you are becoming for it does not take value away from the love you had for the person who is gone.
Lastly, be gentle with yourself during your search for your new normal, especially in the first year. Make decisions that feel right and know that some of the decisions will no doubt crumble beneath you. Understand that your perception is changing at light speed, there are bound to be mistakes, but that you are making it through, ever so slowly, to the other side. You are now a warrior.
This post is part of Common Grief, a Healthy Living editorial initiative. Grief is an inevitable part of life, but that doesn't make navigating it any easier. The deep sorrow that accompanies the death of a loved one, the end of a marriage or even moving far away from home, is real. But while grief is universal, we all grieve differently. So we started Common Grief to help learn from each other. Let's talk about living with loss. If you have a story you'd like to share, email us at strongertogether@huffingtonpost.com.