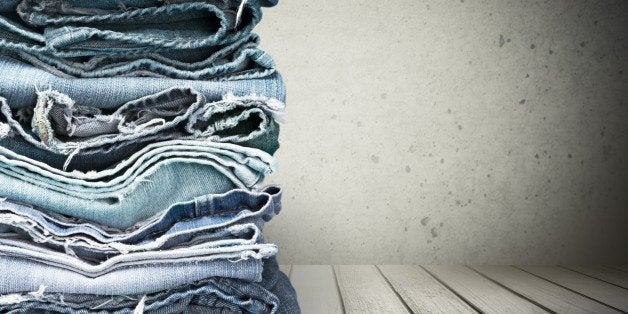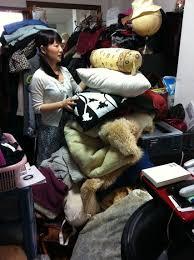 I came across an old pair of my really skinny jeans during my annual New Year's closet cleanse, inspired by Marie Kondo's advice that I only hold on to things that bring me joy. I fondled my shirts, sweaters, skirts, dresses, and pants and waited for the fuzzy spark. Brown, wide-legged corduroys circa 2002? Black dress pants always covered in white fuzz? Cheap Fair Isle sweater, my labor of love, requiring me to pluck hundreds of pills before wearing it anywhere other than bed? I dropped them all in the "toss" pile.
Then I found the jeans, bought in a sleek boutique in Bucharest, Romania in 2008 where my family and I lived for several months. I didn't speak Romanian or know my size so the salesclerk riffled through the impeccably folded stacks until she found the right pair, the smallest, most impossible size I'd ever been and only because I was anorexic. But I felt smug, deluded joy holding the jeans at the cash register. My hands burned with joy. I no longer worried if clothes were too tight, no longer felt anxiety as I buttoned pants at my concave waist, no longer felt like a lumbering giant as my BMI indicated I could pass for a European runway model. My body, which always felt unwieldy, was under my control: I was the unenlightened despot demanding to the death.
Recovery from my eating disorder has been long, agonizing, and often shameful. Five inpatient treatment programs over three years. While adult women over thirty comprise one-third of all eating disorder treatment admissions, there is still a bias in understanding this illness--it is assumed that it is a "young" woman's illness, that older woman (i.e., women who no longer shop at Abercrombie) and men don't equally stand in front of the mirror pinching what is "excess," don't equally starve themselves or purge their necessary meals, don't equally die.

This is not a post about dying, but about joy because when I stood in the closet holding those really skinny jeans, I didn't feel joy anymore or even longing's shadow (i.e., please, God, let me wake up and be that weightless again). Only relief: I could toss them because my joy was no longer about being weak (anorexia is exhausting, devours muscle, shrinks the brain, and damages the heart and all other organs), my joy comes from being strong. Once upon a time, my daughter used to flinch when I hugged her because my bones hurt, and both of my kids sent drawings to hang on my hospital room walls as reminders to come home, and I was terrified of being bigger in body and heart.
What changed? I started eating when I was hungry (the stomach churns and growls for a reason) and when I felt like it (yes, I'll have that piece of chocolate). I stopped counting calories, clothing sizes, laps, miles, and pounds. I used to weigh myself ten times a day; now, I don't own a scale. I started CrossFit and stopped running to the ruminative mantra, "Less is more, less is more, less is more." CrossFit teaches me to love my tired, broken, but capable body, to see myself as a woman getting stronger, to eat more than I thought possible because that fuel allows my body to do what was once impossible. At the weight that almost killed me, I could barely lift myself out of bed; now, I lift hundreds of pounds each week (though not all in one rep). Working out with a group and running with friends keeps me honest and visible. No more solitary Bataan Death Runs.

If only all of my insecurities and secret moments of self-loathing could be tossed with the same sangfroid with which I finally disposed of the jeans. But that is not exactly the whole truth. I've been hiding those jeans at the bottom of my bigger-sized stack in the closet out of a dangerous nostalgia. They were like an old movie reel spinning out a long-ago childhood scene: Look at how cute I was. Look at how small I was. Look at how happy I was. I've been holding on to a similar reel: standing in that boutique with jeans that promised joy as long as I stayed at that size forever. Consigning the jeans to the "toss" pile was a long-needed act of rebellion. Never again. Last night, I saw a picture of myself at CrossFit on a friend's Facebook page: I am mid-deadlift and my growing muscles strain at the weight. My expression is one of intensity and fear. Will I die? Not anymore. I'm certain that after I set the bar on the ground, as always, my muscles trembled with the righteous fatigue of joy.
Related