"The View" co-host Joy Behar apologized Tuesday for making disparaging comments about Vice President Mike Pence's Christian faith. 
"I think Vice President Pence is right," Behar said on the show Tuesday, speaking directly to the camera. "I was raised to respect everyone's religious faith, and I fell short of that. I sincerely apologize for what I said."
The Feb. 13 conversation began as a discussion about former White House aide Omarosa Manigault Newman and her thoughts about whether Pence would make a better president than Donald Trump. 
"I'm Christian. I love Jesus," Manigault Newman said in a clip played from "Celebrity Big Brother." "But [Pence] thinks Jesus tells him to say things. I'm like, 'Jesus ain't saying that.'"
"It's one thing to talk to Jesus," Behar said in the ensuing discussion. "It's another thing when Jesus talks to you. That's called mental illness, if I'm not correct, hearing voices."
Co-hosts Megan McCain and Sherri Shepherd pushed back, saying they believe Jesus also talks to them.
Later on in the same conversation, Behar defended Pence, saying that she thought he would be a better president than Trump.
"I don't think he's mentally ill, even though he's hearing voices," Behar said.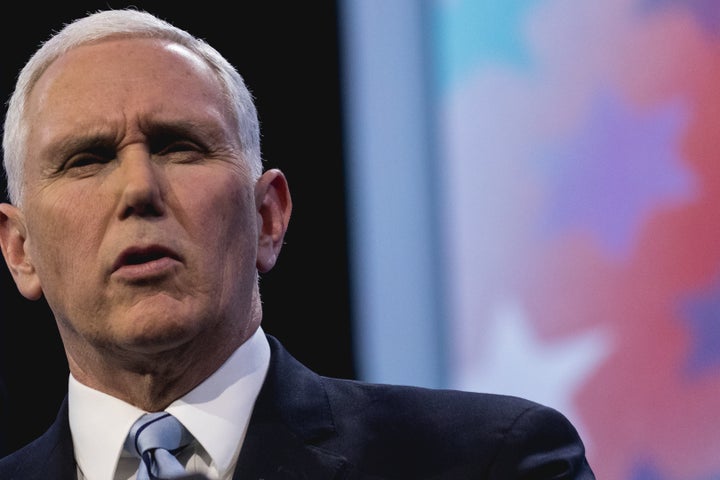 Pence went on the offensive after Behar's comments, claiming on C-SPAN that they were an insult to "the vast majority of the American people who like me cherish their faith." He said it demonstrated how "out of touch" the mainstream media is about religion.
According to The Washington Post, ABC received at least 40,000 protest phone calls about "The View" segment by the end of last Friday. 
Pence confirmed to Sean Hannity that Behar had apologized personally to him during a phone call. 
"I give Joy Behar a lot of credit," he said. "She picked up the phone. She called me. She was very sincere. And she apologized. One of the things my faith teaches me is grace. Forgive as you have been forgiven."
REAL LIFE. REAL NEWS. REAL VOICES.
Help us tell more of the stories that matter from voices that too often remain unheard.
BEFORE YOU GO
PHOTO GALLERY
13 Women Mystics Who Helped Shape Christianity